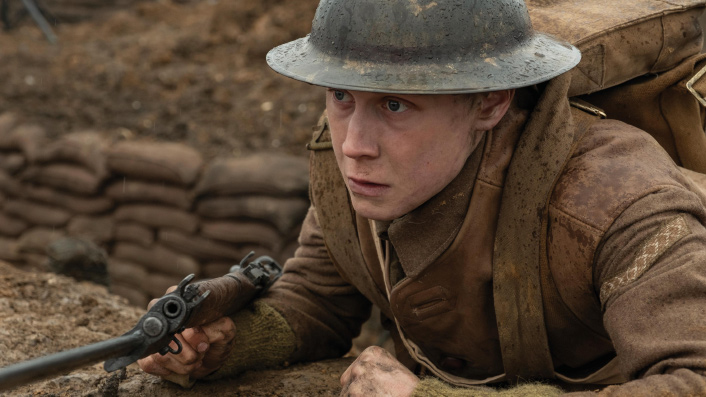 The action in 1917 is so visceral you can almost taste it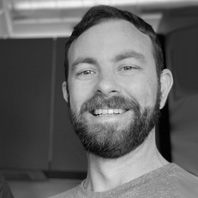 ---
Fresh off winning Golden Globe awards for Best Motion Picture – Drama and Best Director, 1917 opens in cinemas January 9, telling the story of two young British soldiers in WW1 entrusted with a mission to save 1600 men. The decision by director Sam Mendes (Skyfall) to make 1917 seem like one continuous shot has made the action so visceral you can almost taste it, writes Daniel Rutledge.
It's great that the neglecting of World War I by Hollywood in favour of the likes of WWII, Vietnam, and Iraq has begun to be redressed in recent years. The Great War was breathtaking in its brutality, but perhaps the claustrophobic feel of trench warfare has been too challenging for most big-screen directors. 1917 works fantastically as a pulse-pounding thriller set against the backdrop of the end of WWI. Technically, it's absolutely extraordinary, but it says very little about the war itself, or war in general, or much at all, which is a missed opportunity.
Being presented as if almost entirely filmed in one continuous shot gives 1917 a wonderfully realistic feel and makes the action so visceral you can almost taste it. Director Sam Mendes and cinematographer Roger Deakins really do deliver something special with this on a visual level. It's hard not to marvel at how enormous and lifelike the sets look as the characters and the camera move about them for many, many minutes at a time. I sincerely hope more films employ this style and pull it off as well as these blokes do, as it really is gratifyingly astounding.
Sign up for Flicks updates
But there are a few unfortunate errors 1917 makes that took me out of the otherwise captivating experience. The Germans in it just cannot shoot straight, which clangs as a very old school trope in an otherwise thoroughly modern film. The Brits are also occasionally immune to explosives at point-blank range. There's also an extended sequence of a soldier interacting with a couple of French locals that's just weak and should've been omitted.
This is a war movie in a similar way as Gravity is a space movie. Both are exercises in extraordinary filmmaking skill, using two of the world's best cinematographers, superlative casts, and handsome visual effects budgets. But both are simple survival thrillers with nothing deep and meaningful to chew on afterward. That stings slightly harder with this one as World War I is such a potently real event that tore apart millions of families around the world. 1917 is an entertaining, frantic survival story of two men on a mission, but it only vaguely hints at the sacrifice, horror and tragedy going on around them.