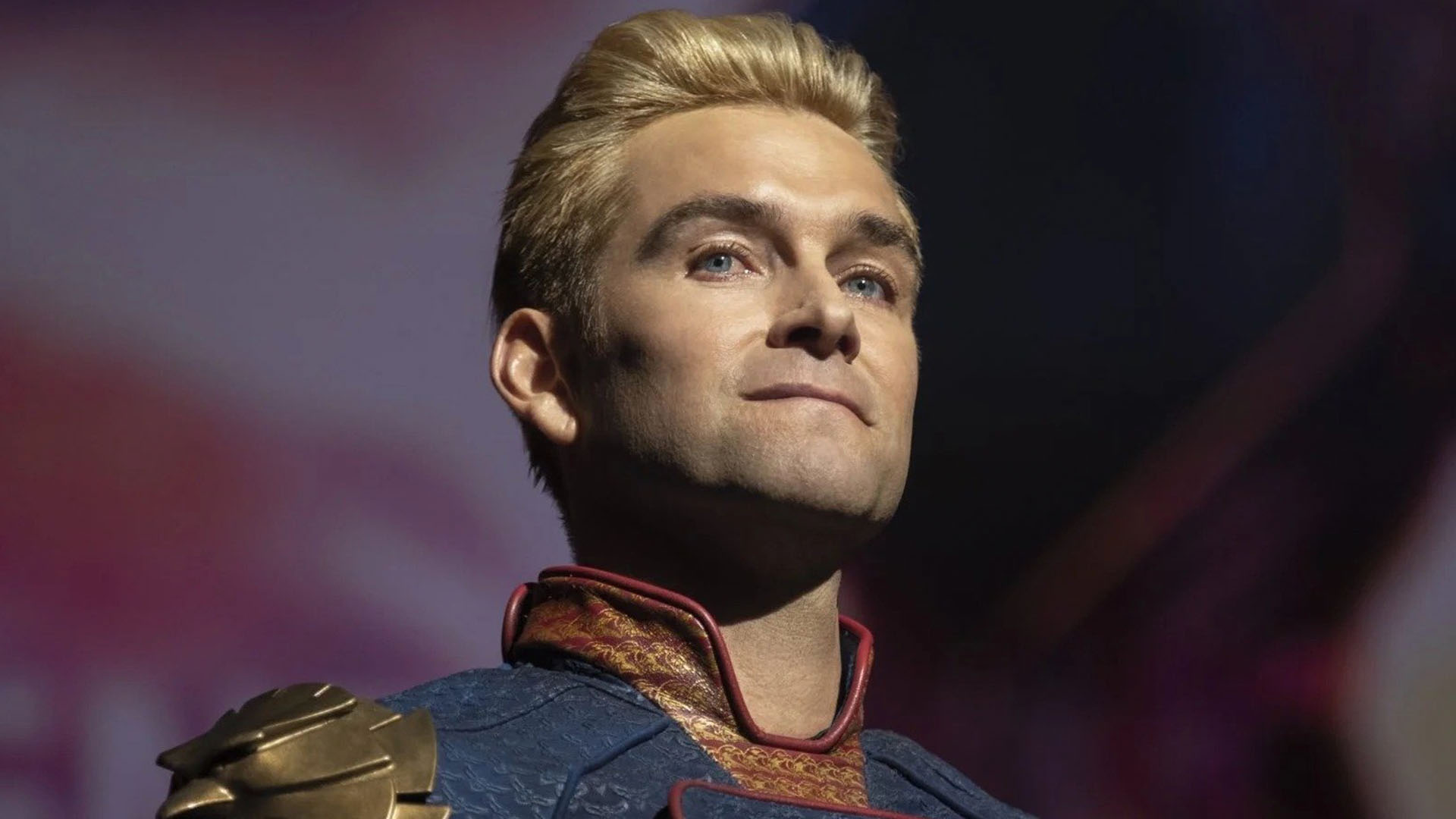 The Boys is still disgustingly entertaining but risks becoming the machine it's mocking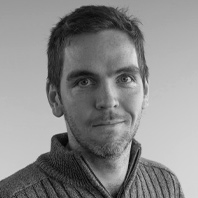 ---
Karl Urban and Antony Starr return for the third season of Prime Video's superhero satire series The Boys. As entertaining as this show still is, Liam Maguren worries the series may be losing its identity.
The first season of The Boys came at the perfect time. The Marvel Cinematic Universe hit an apex with Avengers: Endgame while American politics went in the polar opposite direction under President Trump's rule. Putting a cape on its pitch-black satire of the Western world allowed for a surprisingly sophisticated commentary on tremendous power: how it's harnessed, who it corrupts, and why it shouldn't be mass distributed.
Season two capitalised on everything the first set up, pulling the zipper down on influencer culture and exposing the shrivelled lump of white supremacy dangling within the US of A. That all came packaged with season two's new villain, Aya Cash's superbly awful Stormfront, and her attempt to make Nazi-ism great again.
The amount of social commentary this show crams in comes close to breaking point, but The Boys manages to keep it all concentrated through the bloodthirsty feud between the growingly unhinged hero-hater Billy Butcher (Karl Urban) and the completely unhinged anti-Superman Homelander (Antony Starr).
It begs the question: can this third season evolve beyond the Butcher-'lander feud? Having seen all but the final two episodes, it's not looking likely, and that poses a serious problem to the show's identity.
I best get this out the way first: this is still devilishly and disgustingly entertaining stuff. It takes approximately 12 minutes for this season to show me one of the most juvenile and fucked-up things I've seen this year. I then thought to myself: "Boy, I've missed this show."
I've missed these characters, too. This season imbues Butcher's "boys" Kimiko (Karen Fukuhara) and Frenchie (Tomer Capone) with even more humanity as their violent pasts reach out and grab them by the collar. Mother's Milk (Laz Alonso) also continues to be a necessary presence, overtaking Hughie (Jack Quaid) as the lads' moral compass.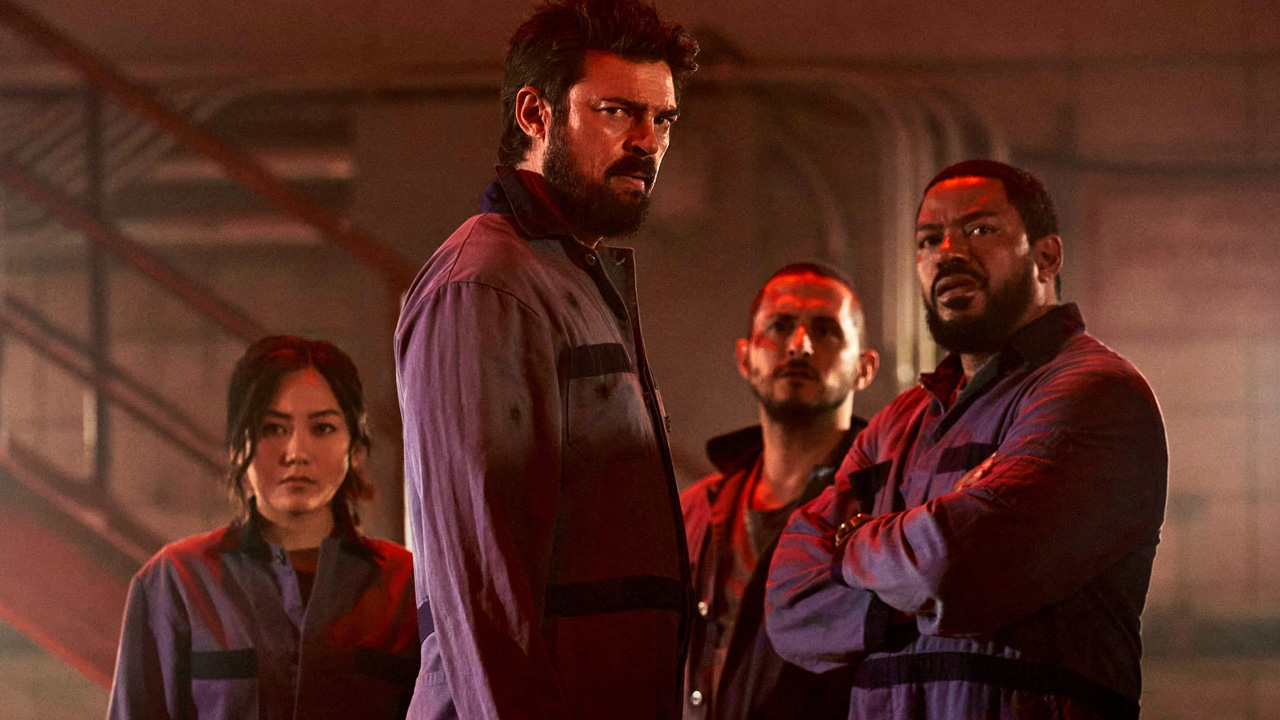 MM's dealings with obsessions and compulsions come out a bit more, advancing the previous seasons' hollow treatment of his affliction. Though the show still leans into OCD stereotypes surrounding order and cleanliness, Alonso's dignified performance speaks volumes about the hidden internal battle common with the condition. It's also just great to see a big muscly dude being open about his mental health.
When it comes to the primary three "boys" however—Butcher, Hughie and Starlight (Erin Moriarty)—this season appears to continue the same old cycle. Despite a year of being fairly clean as a father figure to Ryan (Cameron Crovetti), Butcher continues to be an (almost) irredeemable asshole. Despite a year working an honest-to-goodness beat, Hughie continues to be morally corrupted. Despite a year of being a happy couple, Starlight continues to be pissed off with Hughie—and we continue to side with her.
The same can be partially said about Homelander. Starr dominated last season with an engrossing performance that rendered his mentally deteriorating "hero" a terrifying force of nature. That downward intensity remains this season as Homelander gains control of the PR machine in convincing Trumpian fashion, comparing himself to MLK by supposedly speaking "truth to power" while demanding everyone's attention like a quivering atom bomb in the room. But in saying that, we've been waiting for things to go nuclear for a while now. As it currently stands, season three seems more interested in extending that burning wick further.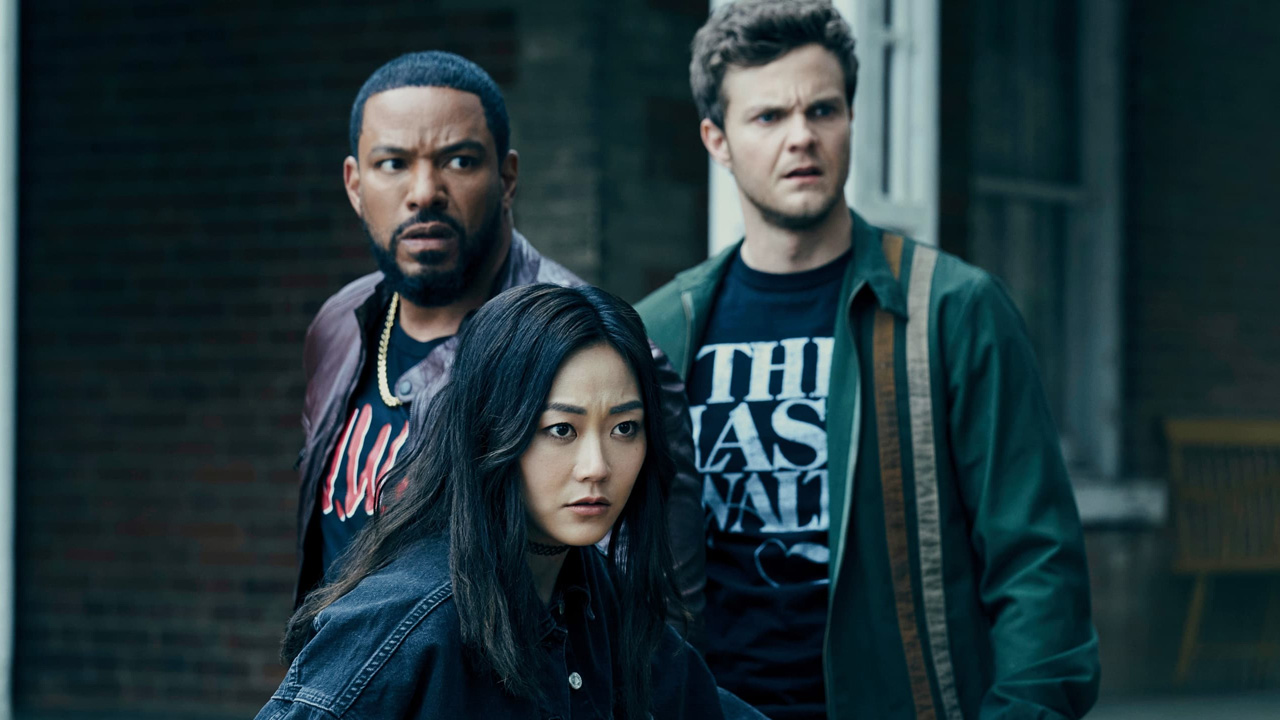 That might all change with the last two episodes, and I sure hope it does, because The Boys can't afford to relax and tread water. As funny as it is to see blatantly evil company Vought expand its business to streaming services (Vought+), theme parks (VoughtLand), and gun services (the VRA), there's a nagging sense that this series could be doing the exact same thing by needlessly stretching this story beyond its means.
And let's not forget the recently released The Boys animated show or the upcoming The Boys spin-off series. For a franchise that started as a much-needed commentary on gluttonous superhero pop culture and capitalist greed, it's currently doing a bang-up job reminding us that Jeff Bezos owns this property and the platform we're watching it on.
This isn't to say the show's become the equivalent of the BLM BLT sold at VoughtLand—a lot of the social issues it satirises still feel earnest and relevant, especially with America's frightening obsession with guns. While the show is renowned for its gleeful gore (and it's still popping people like meat piñatas), episode two replaces all glee from one scene of gun violence with grounded dread and tension. It's a well-executed visual reminder that firearms are horrifying weapons, even in a world as silly as this.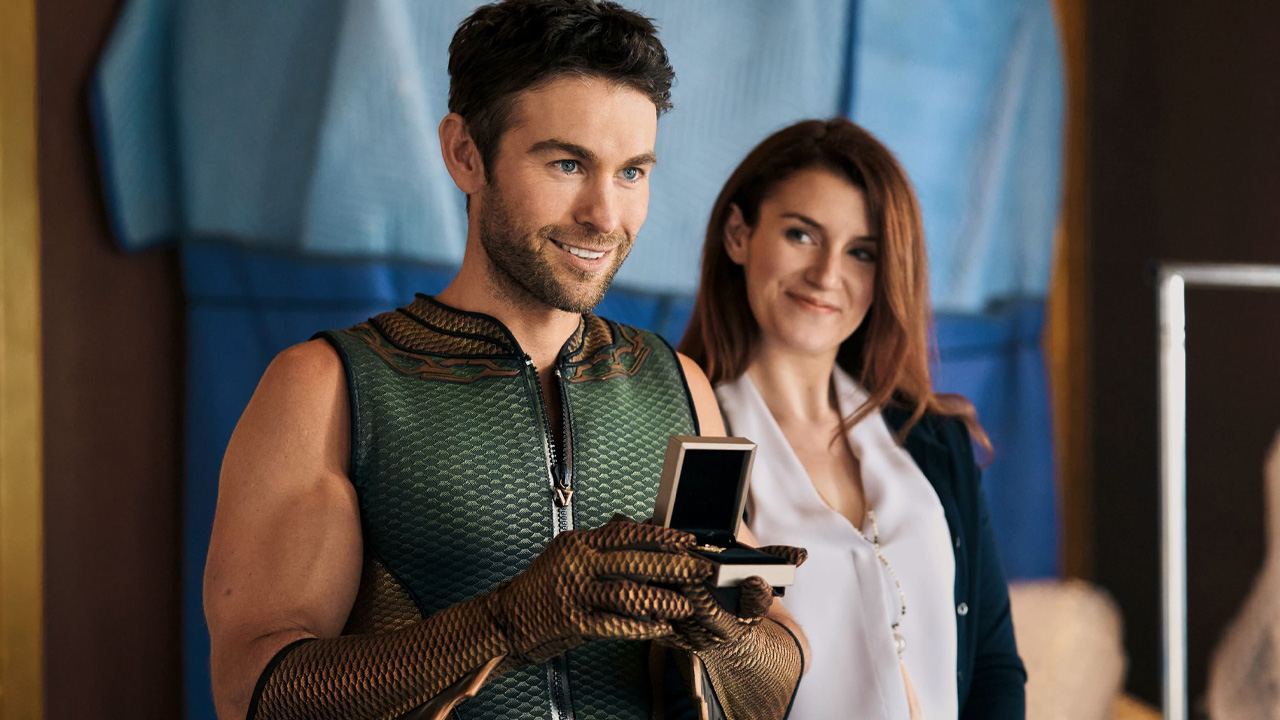 Making up for his largely unimportant role in season two, The Deep (Chace Crawford) has more significance in this story as he seeks to reclaim his place in The Seven. He's still a hilariously pathetic loser who, in Ted Cruz fashion, will submissively sacrifice his morals to stay in power (what he does to do so, however, is super messed up). Though he may be a piss-ant, he's a powerful piss-ant whose ability to overcome "cancel culture" feels sadly believable.
Unfortunately, other references to current events feel undercooked, especially in relation to A-Train (Jessie T Usher). While his subplot kicks his ego into some intriguing moral territories, parallels with the infamous #BlueLivesMatter movement and that god-awful Pepsi protest ad feel haphazardly integrated.
Some will say these weaker moments of satire feel underutilised. Others might say they feel like an attempt to stay "on brand." I'm not so cynical to say the latter just yet, but if The Boys wants to avoid becoming the very machine it's mocking, it needs to drive its social commentary home and bring the Butcher V Homelander feud to some sort of irreversible conclusion.
Perhaps one of the two final episodes will be the Red Wedding this season desperately needs.