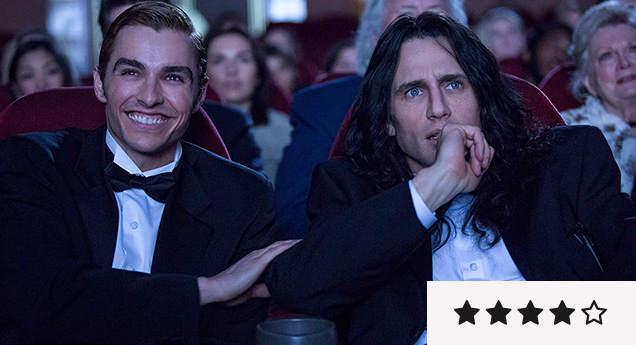 'The Disaster Artist' Review: James Franco is Astonishingly Believable as Tommy Wiseau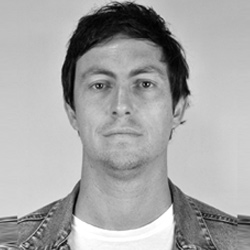 ---
As documentary-style celebrity talking heads attest pre-credits, The Room is a one-of-a-kind movie phenomenon. Don't worry, though, you won't need a working knowledge of The Room to enjoy this recounting of its origins and production – historical events to which no adjectives can truly do justice. And, instead of doco dryness, artistic hero worship, or movie biz insiderism, The Disaster Artist proves to be a hilarious and heartfelt tale of ambition, friendship, and the imponderable mind of creative force Tommy Wiseau, played here in astonishingly believable fashion by director James Franco.
Anyone that's seen The Room has surely impersonated Wiseau's mangled line readings, and it's easy to see how playing him could quickly slide into caricature. He's almost too good to be true, a seemingly hybrid comedic creation of Tim & Eric, Sacha Baron Cohen, and Mike Myers, with an accent, affect, and attitude that defy comprehension. Damn near everything that comes out of Franco's mouth while in character is hilarious as a consequence, yet he somehow manages to imbue this absurdism with humanity. You'll feel for Wiseau to an unexpected degree even amongst what will seem like insane overacting (and, ok, is at times), but is generally the actor's version of the breathtaking confidence Wiseau himself exudes – though, as the film shows, it's masking closely-guarded emotions.
Wiseau's told he should play Frankenstein by frustrated, and spectacularly-goateed, acting coach Bob Odenkirk at one point. In his mind he's the leading man, but Mary Shelley's monstrous creation (let's presume Odenkirk means monster, not doctor) is a valid comparison. You'll laugh and jeer at Franco's portrayal, until Wiseau's fragility surfaces. His desperation to make it in Hollywood and need for approval are hilarious, until they suddenly aren't. And his friendship with the young actor who wrote the memoir on which this is based, and therefore through whose eyes the story is largely told, Greg Sestero (Dave Franco), is exceedingly odd and sometimes creepy – until it's heartfelt and true.
While it's stacked with familiar faces in supporting roles and cameos – Seth Rogen, Melanie Griffith, Alison Brie, Paul Scheer, Sharon Stone, personal fave Nathan Fielder and many more – The Disaster Artist's spotlight belongs to Franco. As a director he's fashioned a traditionally shot and structured odd couple tale of chasing your dreams, knowing that everything is secondary to bringing his performance as Wiseau and the remarkable real-life events behind a beloved film oddity to the screen. The results will be familiar to many fans of The Room in that it's possible to passionately love and laugh at something at the same time – never cruel to its subject, The Disaster Artist ekes more consistent laughs out of Tommy Wiseau than any fictitious character this year.