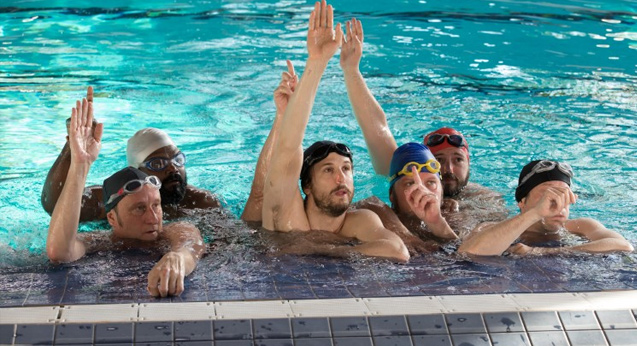 This all-male synchronised swimming comedy delivers formulaic fun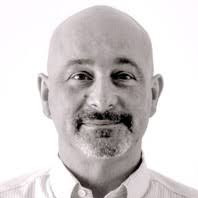 ---
A group of 40-something guys form a first men's synchronised swimming team in this French midlife crisis ensemble comedy. It's that ensemble, writes Adam Fresco, that lifts an otherwise predictable story.
---
French actor-turned-director Gilles Lellouche delivers an amiable comedy drama, set in the world of all-male synchronised swimming. With plenty of heart, the top-tier middle-aged cast lend the witty, if predictable, story much needed sparkle.
Sink or Swim features Mathieu Amalric as the depressed, unemployed new recruit; Guillaume Canet as an uptight factory manager; Jonathan Zaccaï as the dim but lovable one; Benoît Poelvoorde as the bordering-on-bankrupt salesman; and Jean-Hugues Anglade as an aging wannabe rock-star, desperate to impress his daughter. With more than a passing resemblance to British all male-stripper hit The Full Monty, each character airs their problems as the team bond in swimming pool, sauna and bars—training, talking and learning to redefine their masculinity, let go, live a little and love again.
Whilst the focus is firmly on the men, there are a couple of strong female characters, most notably Virginie Efira and Leïla Bekhti as the swim team trainers, and Marina Fois as Bertrand's wife. But at heart this remains a shamelessly sentimental male-centric affair, at times teetering dangerously on the wrong side of corny.
If you give in to its Gallic male-bonding charms, it swims more often than it sinks, thanks to a cracking cast, solid direction and cinematography, and lightly comedic touch. Formulaic but fun, at a little over two hours it does start to lag, but once the gang hit Norway for the synchronised swimming championships and the inevitable uplifting finale, the feel-good clichés kick in and it's hard not to grin.