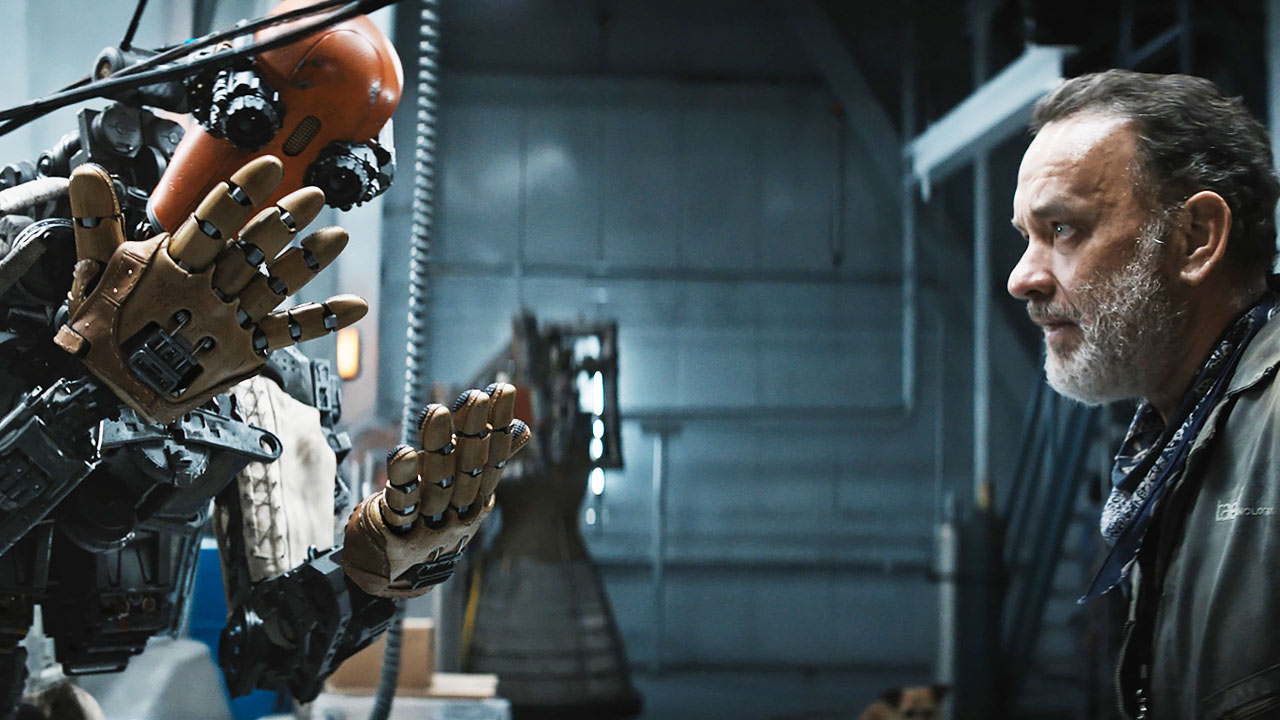 Tom Hanks + a robot + a dog make the apocalypse kind of adorable in Finch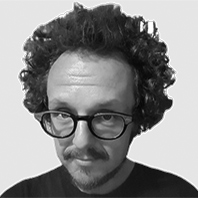 ---
What do you get when Tom Hanks, a robot and a dog hang out in the apocalypse? An inoffensive and modestly entertaining survival drama, writes Luke Buckmaster.

Finch is based in a post-apocalyptic, sand storm-ravaged future world where Tom Hanks roams the land accompanied by a personable robot and a loyal pooch. A story of courage and adversity—with maximum cuteness. If this were another film, and another actor, the protagonist may have been the age-old lone warrior alpha male, following in the footsteps of Max Rockatansky, the Man With No Name and Will Smith from I am Legend (because nobody remembers his character's name—Robert Neville—just as nobody remembers the name of any virologist in motion picture history).
"Warrior" however implies a person who gets their hands dirty, and that is not Tom Hanks' style; his hands are dirty only in the literal sense. The avuncular superstar is a figure of clean, aw-shucks apolitical decency (his generation's James Stewart) who is the concerned captain, not the cowboy killer. We hardly needed to be reminded that Hanks is a gosh-darn yankee hero—but nevertheless the film, starring Hanks as the titular inventor, begins with him venturing into a decrepit supermarket, in a city turned into a desert-like wasteland, while whistling and singing American Pie.
Big stars love roles like this. It reminds them that they can "carry" a film and provides good reason to bung on some scabs, have a bit of filth thrown onto their photogenic faces, look gaunt and forlorn, and muster all the their expressive powers to imagine what a life of hardship looks like in between visits to the soundstage and meals at Beauty & Essex. In the genre of Hanks being alone, muddled, a bit crazy and devoid of human companionship, he also has under his belt Robert Zemeckis' 2000 survival drama Cast Away, which is a classic of the "powerful performance from an inanimate object" genre—co-starring a volleyball named Wilson.
Now the volleyball is sentient. Early in Finch, Hanks does a Geppetto, crafting a companion for himself, this time not a magical boy carved from wood but a slightly faulty robot he names Jeff (a motion-captured Caleb Landry Jones), which sounds a little like Borat. Its voice is slower and more mechanical than the Kazakhstan journalist, but during the film's snoozier scenes (more on that in a moment) I definitely imagined it squeezing into a mankini.
Finch talks to the bot the same way adults speak to children. He teaches it various lessons about how to survive, including providing moral instructions in line with the Tom Hanks brand (i.e. "never wilfully destroy somebody else's property"). This begins after a standard context-setting introduction that establishes the loneliness of the protagonist and, conveyed vaguely through dialogue, a world in which a human-created environmental catastrophe has made the planet mostly uninhabitable and left the sky looking like "swiss cheese."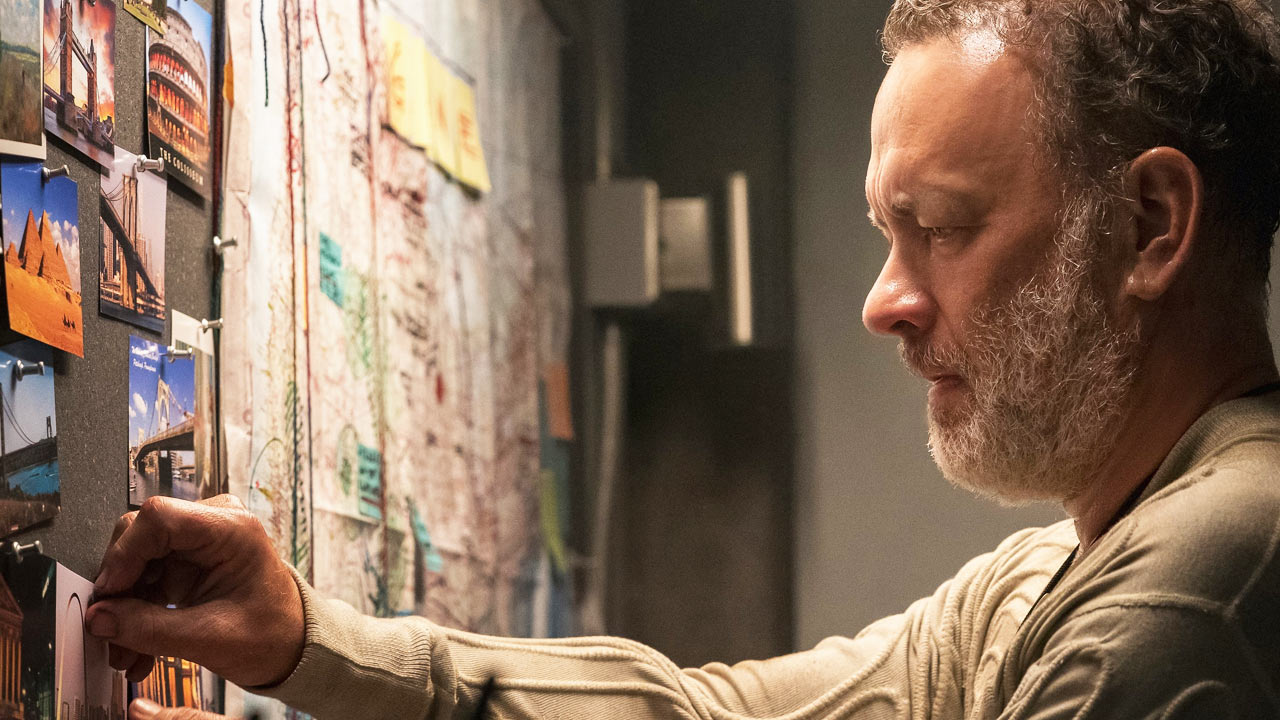 When Finch, Jeff and Goodyear (that's the dog) are hit with the second sandstorm captured in the film, the narrative's structural pattern is set: some adventure, some walking, some—actually a lot—of talking before bursts of action. These bursts are often of the environmental kind, reminding us that the characters are not, or not completely, in control of their destinies.
The plot hits periodic lulls and the appeal of the interplay between the two principal characters wanes. Both are inflexible personalities: Finch because he's Tom Hanks, whose persona is carefully cultivated and has clear boundaries, and the other because he/it is a robot, whose role is to act as a deposit box for the protagonist's thoughts and musings. Sometimes Jeff is like a confession booth, albeit one with limbs that looks like it was constructed in Tatooine. But Finch (again because he's Hanks) doesn't have a lot by way of skeletons in the closet. Instead he offers commentary on general aspects of the human condition, from poignant reflections to grumbling about feeling under the weather.
Sign up for Flicks updates
It's a simple, well-executed, amiable if slightly tedious film that pushes the audience's patience but has a fuzzy kind of thoughtfulness that's hard to hate. Director Miguel Sapochnik (best-known for helming episodes of Game of Thrones) presents a version of the apocalypse that's kind of adorable, without becoming too cutesy or under-emphasizing the dramatic elements of a setting that needs to be taken seriously in order for the narrative to resonate. Which it does, modestly.
With lots of handsome, creamy-coloured compositions, and camerawork stabler and more elegant than most high-end productions of the present era, Finch certainly looks nice: a postcard-apocalypse (postcardocalypse?), if you will. It's a bit much to say one would look forward to its version of the end of days—but, if you were a robot (or a dog) and Tom Hanks was around, you'd probably appreciate the company.