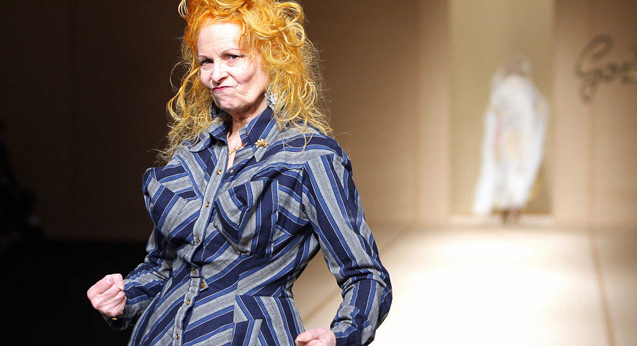 Westwood: Punk, Icon, Activist celebrates a freaking fashion genius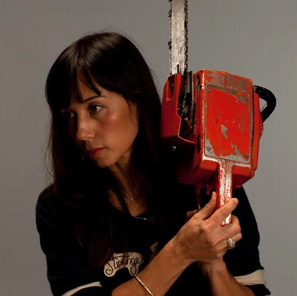 ---
Following Vivienne Westwood—the well-known, multi-faceted subject of Westwood: Punk, Icon, Activist—a little of what makes her a freaking genius is unearthed, piece by hard-won piece. This smartly paced, good-looking doco celebrates her often cantankerous and very unique approach to getting things done, whilst never discounting the sheer amount of hard graft she has always poured into her designs and projects.
Candid, though grumpy about having to be, Vivienne sighs and eyerolls through the interviews about the early years, her humble working class background, first marriage and baby son. Increasingly reluctant when it comes to her pivotal relationship with Malcolm McLaren and their consequent contribution to punk culture, she has clearly moved on, though it highlights retrospectively just how much could be attributed purely to Vivienne and her embrace of anarchy.
Director Lorna Tucker spent 3 years working with Westwood, and incorporates recollections from her sons, Ben Westwood and Joseph Corré, Vivienne's devoted Austrian lover and partner in design Andreas Kronthaler (half her age, gloriously attired, opinionated), and a couple of old supermodels amongst others. Combined with archival footage and photos, all of which serve to confirm Westwood's natural curiosity and refusal to conform are an intrinsic part of her success.
Though Tucker seemed to dedicate a fair amount of time to where the British Designer is at now, she was condemned by Westwood on the eve of the film's release for not concentrating enough on her activism, and Vivienne has since distanced herself from the project. With such a controversial release came focus on Westwood's primary environmental and human rights concerns and one can't help but wonder if the punk has struck again.
The vigour that propels her forward, still a mighty force, seems today wholly fired by her concern for the environment and living consciously incorporating her values. I found it very refreshing to see such an unrelenting, subversive designer refusing to bow to any kind of convention, kicking fashion's ass, riding her bike, and pursuing environmental activism, all in the most exceptional style.