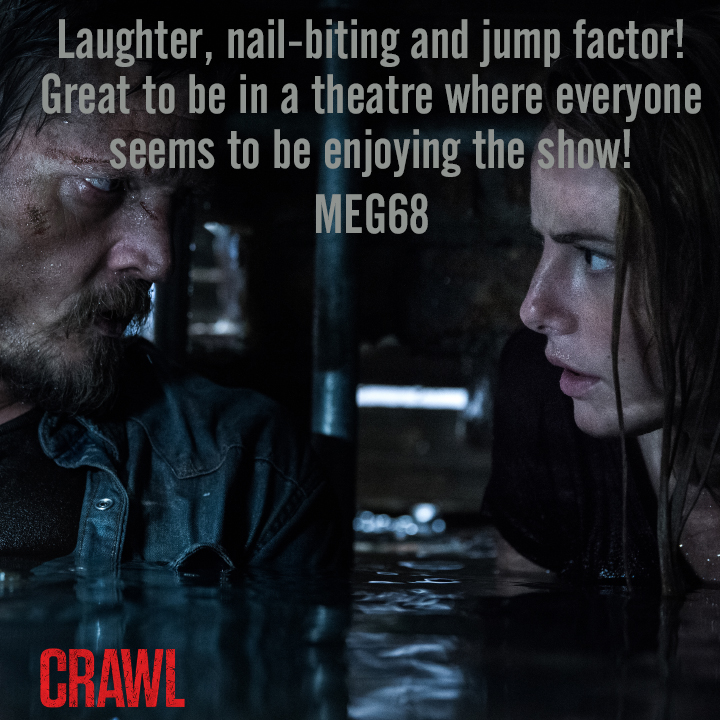 What did our preview audiences make of alligator survival horror Crawl?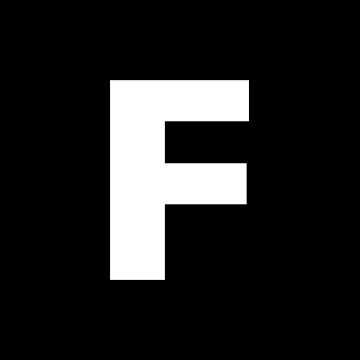 ---
In cinemas this week, survival horror Crawl pits humans against alligators.
As Aaron Yap noted in his four-star review, director Alexandre Aja (Piranha 3D, Haute Tension) "stages the setpieces with economically vicious glee, juggling claustrophobic disaster-movie suspense and merciless bouts of bloodthirsty reptilian chomping into a beer-guzzling blast of survival horror".
We hosted preview screenings too—so what did our audiences think of Crawl?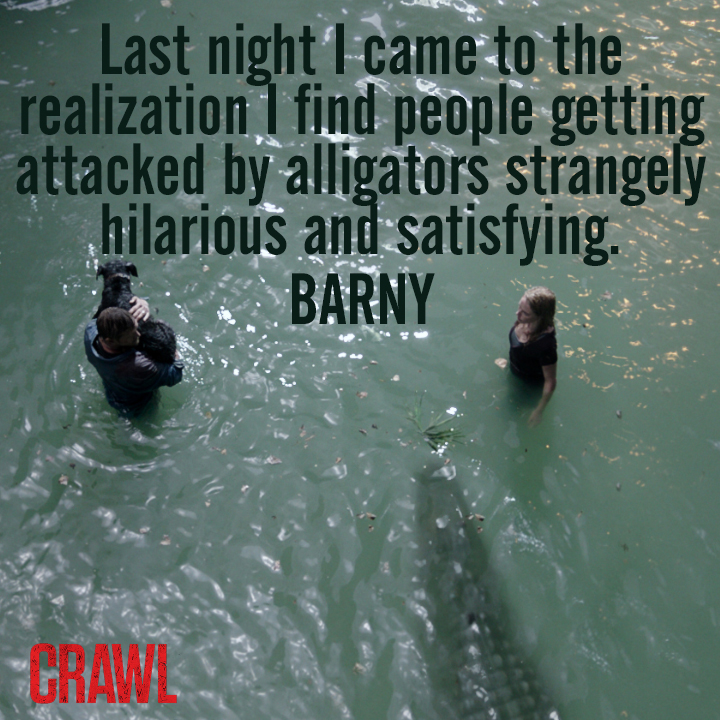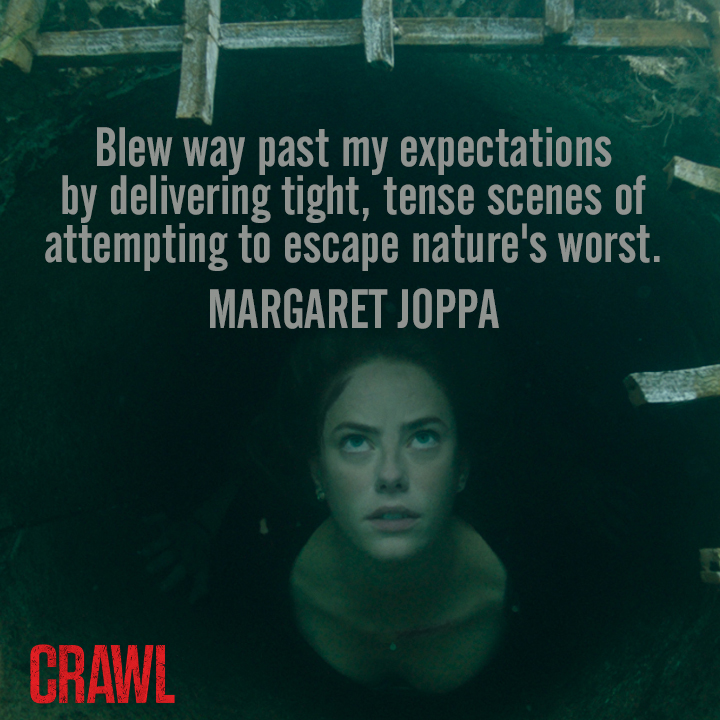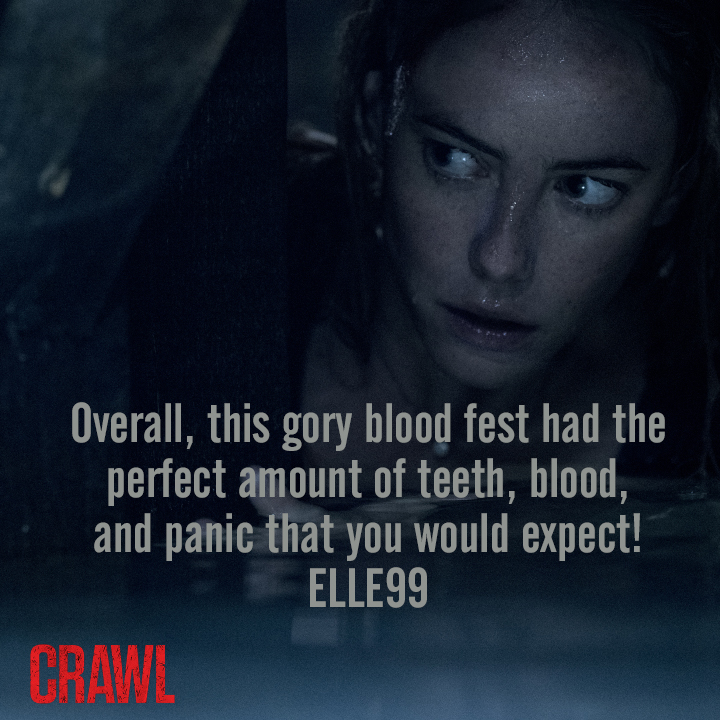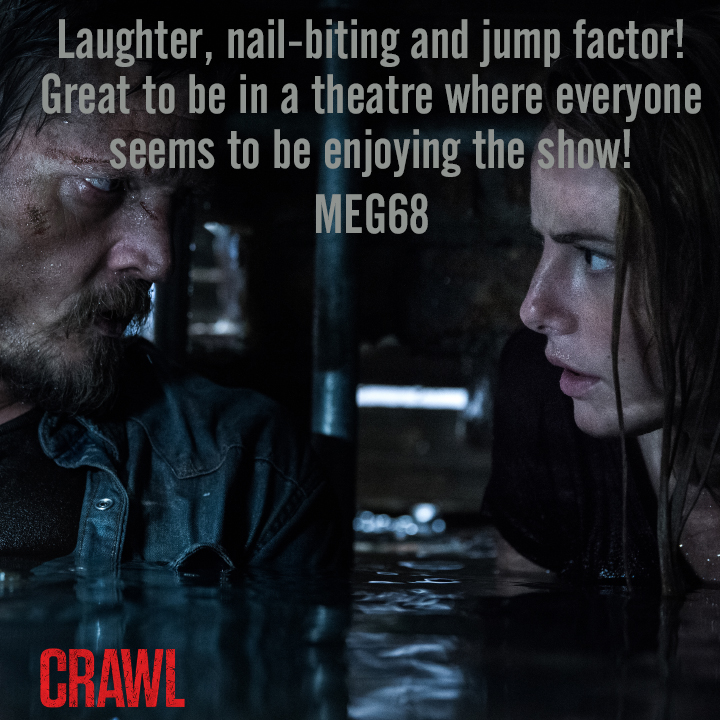 Sign up for Flicks updates