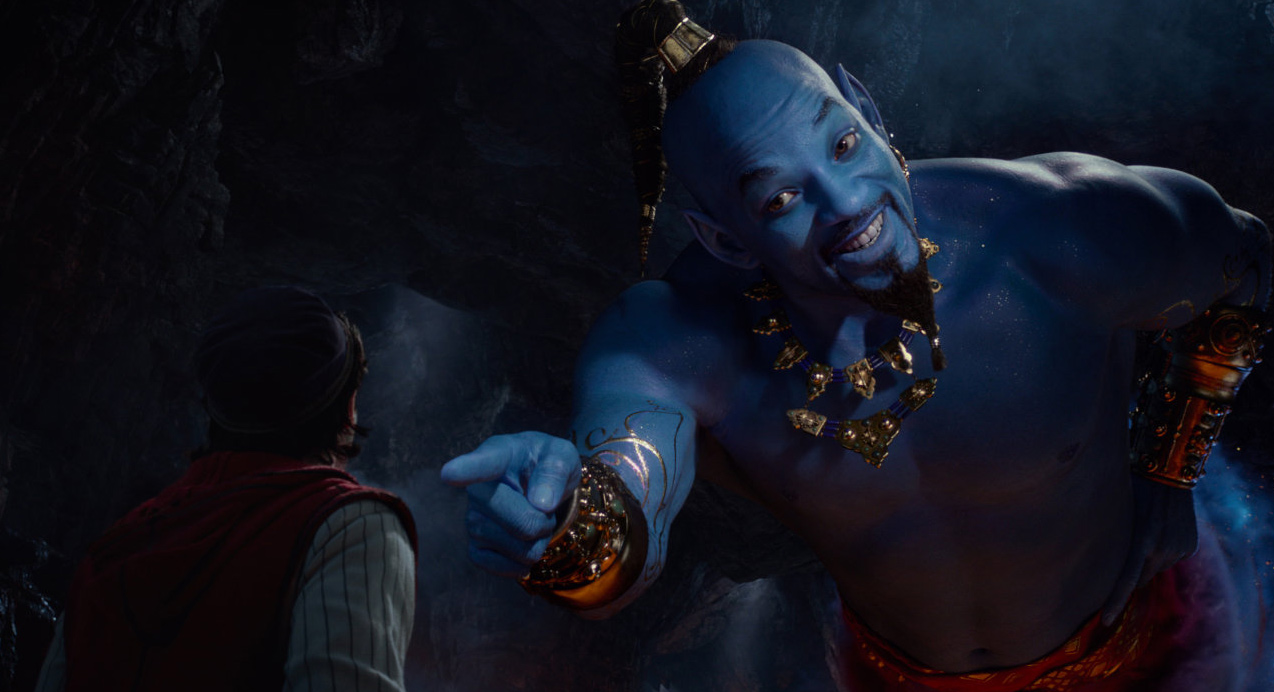 Will Smith isn't a singer, but he's a super charming Genie in enjoyable new Aladdin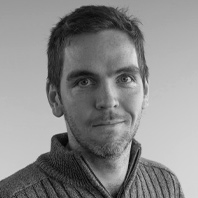 ---
Guy Ritchie directs this live-action retelling of the 1992 Disney classic, with Will Smith the wish-granting Genie. Does it match the original? Liam Maguren is pretty sure it doesn't, though he writes that there are enough changes in this new version to justify its existence.
Guy Ritchie's Aladdin reveals its limitations from the very start with opening song Arabian Nights proving Will Smith isn't a singer. Sure, he can hold a note, a compliment you'd give a pal during Cosplay Night at a karaoke bar. But for a blockbuster musical, Smith severely lacks range and projection. I don't want to be too hard on him here because, in every other area, he truly justifies his casting as Genie.
This couldn't be clearer than the absolutely outstanding rendition of Friend Like Me. Not only does it accommodate the Big Willie Style of non-singing, it visually goes full-on Doctor Strange with an eye-engulfing montage reminiscent of the animated original and excellent dance segments honouring the Broadway adaptation. I nearly applauded like a parent who just saw their 3-year-old pull off a triple backflip.
Both set-pieces, contrasting in quality, accurately depict how the film itself wobbles between lame and good. On the lame side, this live-action Jafar feels less like a serpent-tongued sorcerer and more like a snivelling accountant who feels self-entitled to a promotion—he's neither menacing nor fun to watch. The Sultan's no fun either, rendered to a mere just-say-the-lines role that leaves a lot to be desired.
Subdued characters don't suit the larger-than-life world of Agrabah, which is gorgeously constructed and dressed by a typically muscular Disney production house. Fortunately, Mena Massoud and Naomi Scott feel right at home as Aladdin and Jasmine, delivering buoyant performances from start to finish.
Sign up for Flicks updates
And that brings us back to Genie. While the animated Aladdin crafted its wish-granter around Robin Williams's rocket-fuelled persona, this version runs with Will Smith's naturally chilled charisma. Singing aside, it's a welcomed change-up that brings this super charming Genie more to Aladdin's speed, allowing the pair to converse a little deeper with ideas surrounding privilege, genuineness, and that fact that—ya know—Genie's technically a slave and slavery's crap.
Jasmine's subplot gains a fair boost too, one that grants her more distinction as a leader of the people. (Some dudes may scream "That's not historically plausible!" at a film that sees a CGI monkey flying a magic carpet inside a sand lion.) She also gets a new song too blunt and generically pop for even Carly Rae Jepsen, but I hope you like the track since they play it twice.
Along with a completely different climax and the fact that it gives people of colour the spotlight, it's the modifications in Ritchie's enjoyable take on Aladdin that ultimately justifies its existence—even if it bends a few nails in the execution. With that said, it's disappointing they didn't use this opportunity to keep the accents consistent. It's distracting and very questionable to hear American-sounding Aladdin and Jasmine in a land otherwise populated with Arabic voices.