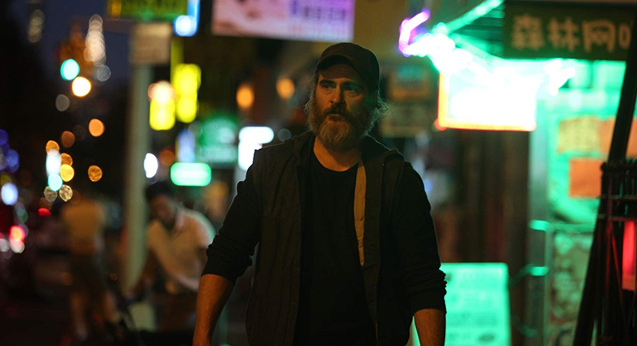 The grim You Were Never Really Here is an incredibly crafted nightmare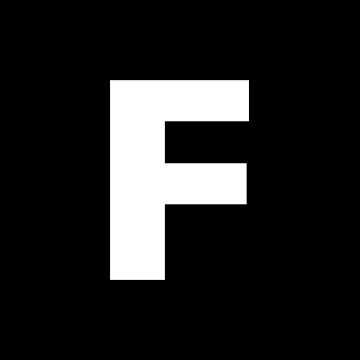 ---
Joaquin Phoenix won Best Actor at Cannes for his role in this thriller from the director of We Need to Talk About Kevin. It also left a brutal impression at this year's New Zealand International Film Festival.
The movie returns to select NZ cinemas for a very limited run. It may not exactly be "enjoyable" but, as critic Daniel Rutledge points out, the filmmaking craft on display is extraordinary.
---
Lynne Ramsay is an extraordinary filmmaker. The disjointed, dream-like editing style she uses is reminiscent of Jean-Marc Vallée—only instead of evoking beauty, she creates disturbing screen nightmares. You Were Never Really Here, her latest, upends the classic tale of a hitman with a heart of gold, stripping all romanticism out of it to present an ugly look at broken people doing terrible things to other broken people.
It's a highly impressive film, anchored by the gripping lead performance by Joaquin Phoenix; but like We Need to Talk About Kevin, for some viewers it'll be too grim for its own good.
While a lot of violence happens off-screen, this is still one of the most brutal things you'll see this year, easily. It's not just that the subject matter deals candidly with paedophiles and their vicious comeuppance, it's the oppressive, cold way the whole thing is put together. It's a trip into the grimy, terrifying criminal underworld most of us never get exposed to, thank fuck. The portrayal of corruption and the blatant impunity of the powerful is particularly potent given the current state of the world, too.
Sign up for Flicks updates
A special mention must be given to Jonny Greenwood for his unique, unsettling score that perfectly matches the darkness of the images. Speaking of which, Thomas Townend's low-lit cinematography is fantastic, but it's really editor Joe Bini and of course Ramsay herself whose talents bring this experience to life. Her ability to visually express the inner torment and mental trauma of her characters is quite something.
There's so much going for this film, it has such extraordinary craft on display. I do wish it made for a more enjoyable watch, or perhaps said something more meaningful about the human condition. But as an exercise in intensity that emphasises how shitty humanity is, it sure is an achievement.