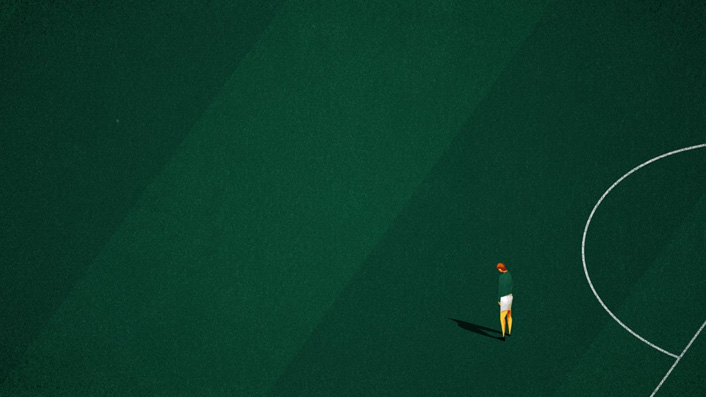 Documenting disconnect: 3 short films on loneliness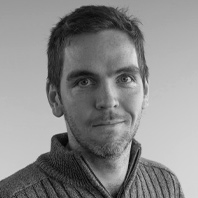 ---
We feature three short documentaries exploring disconnect and isolation in its many forms, as selected by Liam Maguren.
There's a significant difference between loneliness and being alone. Some thrive when they're by themselves, so being alone has value, whereas loneliness comes from the pain of feeling disconnected. You don't have to be alone to feel lonely, as Show Me Shorts explored with three handpicked short docs on the subject. Below, we add three more to the list.
The Lonely Goalkeeper
This one goes out to those still celebrating/mourning the Euros. In this frank reflection of his career, legendary Arsenal goalkeeper Bob Wilson observes the peculiar nature of being the only individual in a team game.
As Wilson explores, the odd loneliness of the goalkeeper stretches far beyond their position on the field. Through some striking animation, the seemingly unseen world inside Wilson's head comes to life. Whether it's the size of the goalposts stretching out to a literal chasm or the sight of Wilson zipping his nervous guts back up inside himself, this short doc does a stupendous job visualising one of the loneliest jobs in professional sports.
Gangsters in Paradise
Giving you plenty to mull over without any easy answers, this eye-opening Vice short illustrates the social and cultural isolation experienced by criminals deported back to Tonga—a homeland they're often not familiar with. While some find a second life through welcoming relatives, others made homeless are left to re-offend with behaviour learned overseas.
Through family ties, American deportee Sione Ngaue adapted for the better: "I think when you are brought down to your bare essentials, that's the character that you are…" However, for NZ deportees like Talia'uli Prescott, there was only ever the gang life: "When you don't have [a family], they give you one… it's who's around you that makes you who you are."
This short doc works as an essential reminder of the humanity within deportees and the loneliness that comes from being treated like dumped rubbish by the countries they grew up in.
The Follow-Up
You could make a second Mt Everest out of all the pandemic documentaries released over the last year, but most of them aren't as fun as this. To alleviate his insecurities and loneliness, the director of the tremendously ludicrous The Amazing Johnathan Documentary seeks help from Cameo—the service that lets users pay C-list celebrities for a personal shout-out, a happy birthday, general well-wishes, or in this case, mental health advice.
From faux positivity to straight conspiracy theories, almost all the feedback is wet rubbish. While it accurately demonstrates our current age of misinformation, the short doc cuts even deeper as an immediate example of the toxic disconnect between "social" online enterprises and genuine human relationships.