Flicks Talks: 'Hip Hop-eration' director Bryn Evans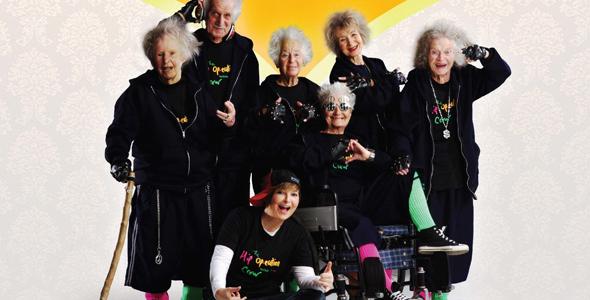 Flicks and Chillbox Creative talk to documentarian Bryn Evans about his feel-good feature that follows a group of senior Kiwis who train to compete in the World Hip-Hop Championships in Las Vegas.
We have no doubt that the film "hits raw magic when exploring separate stories from the past of its senior cast" and "will stamp a smile on audiences of any age" in our review. The film is now playing nationwide – check here for movie times.
Time codes:
0.17 – Hip Hop-eration vs. Young @ Heart
1.25 – Being introduced to the Hip Operation crew
2.00 – 'The chicken or the egg?'
3.00 – What if they never completed the journey?
4.00 – The budget
4.30 – The make-or-break phone call
5.35 – Observational filmmaking vs. commercial filmmaking
7.20 – Future projects
8.00 – What are the other great NZ documentaries?
8.55 – Documenting iconic Kiwis vs. common Kiwis
9.50 – Earning trust and respect
12.00 – Opening up to the camera
12.40 – Culling the characters
13.35 – The stories that could not be told
14.00 – Peter's story AKA The Deacon