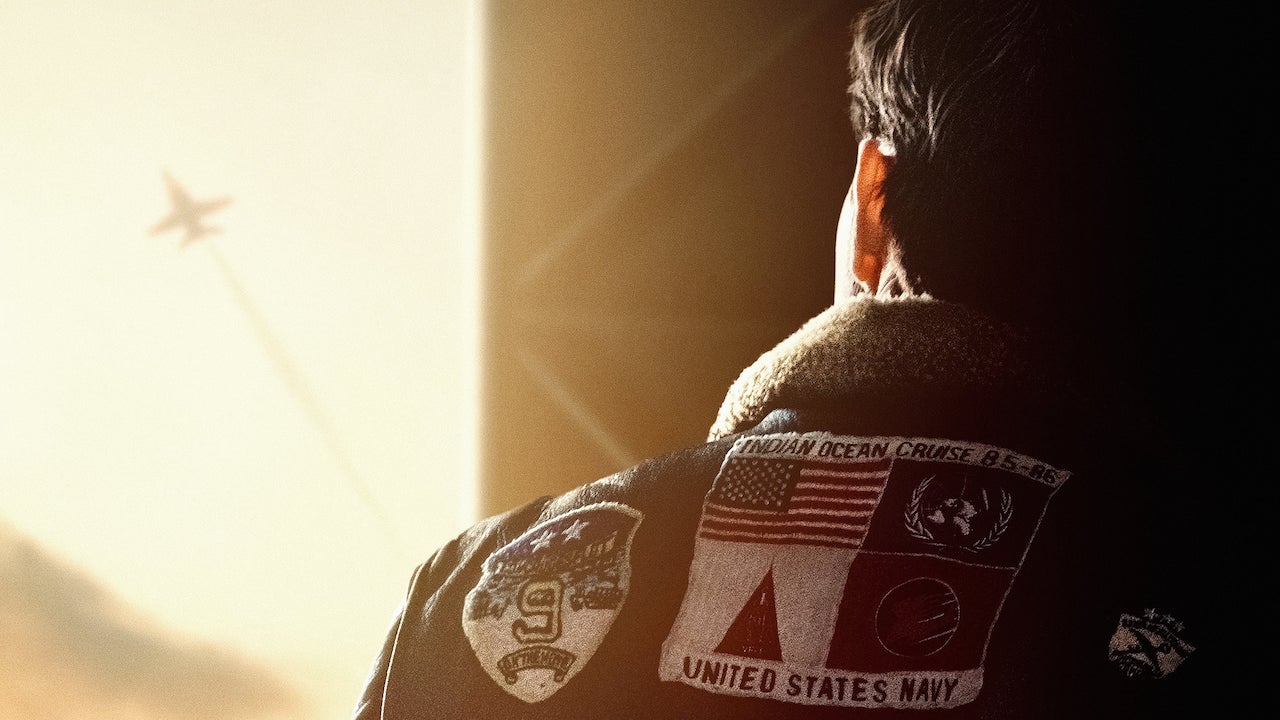 Get ready for take-off with these 12 things to know about Top Gun: Maverick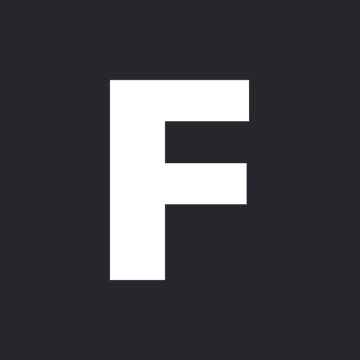 ---
Action fans have been grounded for some time now, anticipating the release of the long-awaited Top Gun sequel for multiple years due to pandemic-era pushbacks. Finally, Top Gun: Maverick is ready to take to the skies, and the hype around this returning Tom Cruise franchise is stratospheric.
Below we've got everything you need to know in order to pilot your way to a big screen soon: all about the new cast and their astounding flight training program, Maverick's new bike, jet, and love interest, and how Goose and Iceman return for the sequel in sweet and surprising ways. These 12 important facts can be your wingman, anytime.
1. Actors went through three months of brutal flight training to film their own aerial scenes
If you don't believe us, check out the gruelling video above, with Cruise and his new co-stars practically acting as their own cinematographers while riding million-dollar deathtraps in the sky. Clips show Miles Teller experiencing up to seven G's, Greg Tarzan Davis being put through an underwater helicopter escape exercise, and Cruise explaining that he wasn't down for a sequel until technology evolved to allow for intense first-person flight sequences.
"Okay, I'm rolling", Monica Barbaro announces, her own director after being taught how to place light in the jet for the best possible shot. That's taking method acting—and directing, and cinematography—to a whole new elevation.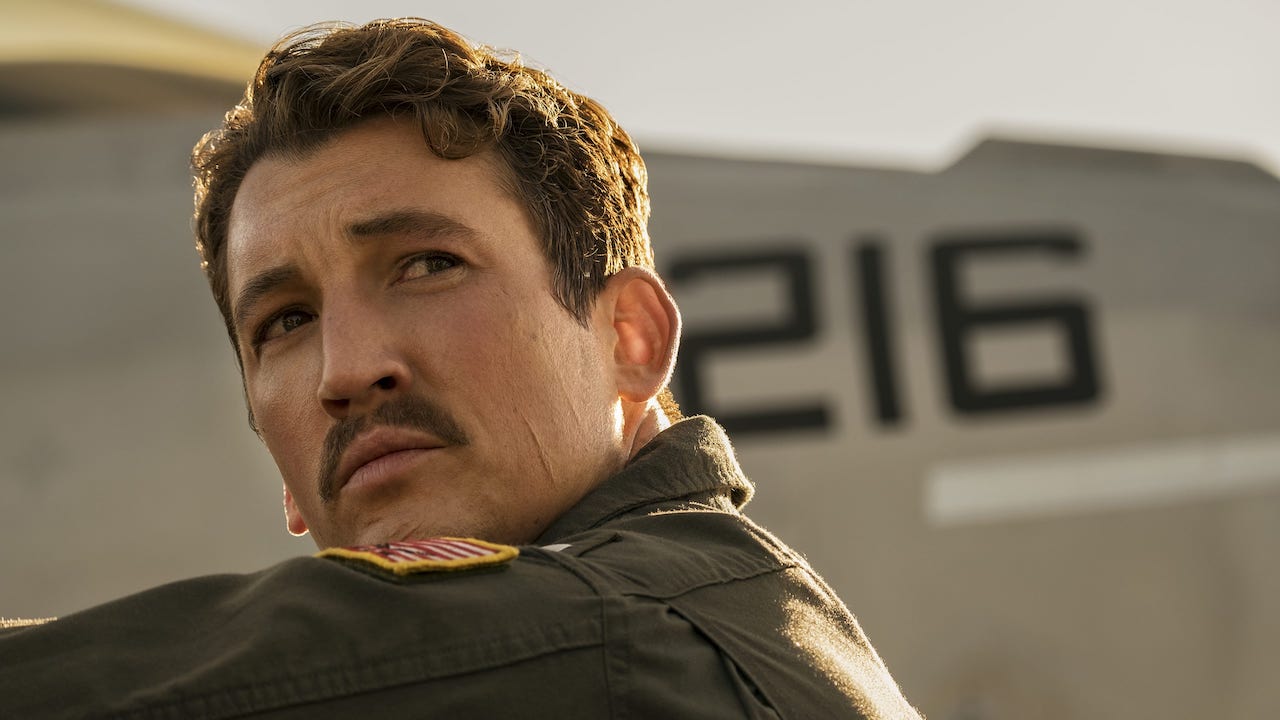 2. Miles Teller has complained about bunking on a real US Navy air carrier
A newly buff Teller plays Rooster, the son of Maverick's tragically slain bestie Goose (Anthony Edwards). With the same 'stache and ability to bang out "Great Balls of Fire" on a bar piano, Rooster brings up painful memories for Maverick. Nothing as painful as vomiting in a cockpit or having to sleep on a bustling US Navy air carrier after shooting every night, we presume.
"I will say it is not great for sleeping, because it almost seemed like they were taking off all hours of the night", the Whiplash star admitted. "I was bunking up with [Hangman actor] Glen Powell. During the night we would just be lying there and you would hear explosions of jet fuel and machines colliding with the deck. Everything on the ship is shaking."
3. Kelly McGillis won't return, with Jennifer Connolly playing a new old flame for Maverick
After roles in Witness with Harrison Ford and then her breakout in Top Gun, Kelly McGillis was one of the 80s most popular starlets. Now an acting teacher at the New York Studio for Stage and Screen, she's apparently been replaced on the back of Pete "Maverick" Mitchell's motorcyle!
Tom Cruise & Jennifer Connelly TOP GUN 2 https://t.co/s4Q2IDYJxa pic.twitter.com/JJjdpOvM98

— cinelander (@cinelander) November 2, 2018
Much like Cruise, Labyrinth star Jennifer Connolly is one of those beloved faces from the 80s and 90s who continues to charm us, and she should challenge Maverick's rose-tinted nostalgia as the sly barkeep Penny.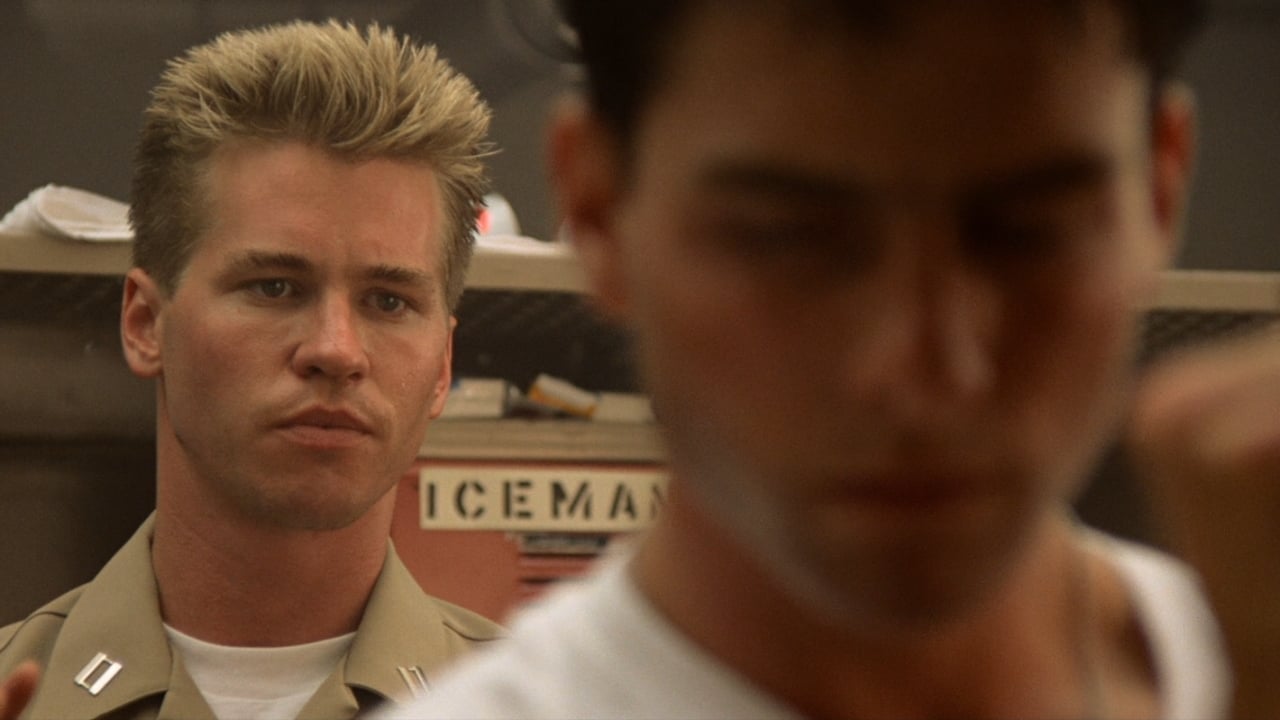 4. Iceman, the only other returning character from Top Gun '86, is now an Admiral
The Prime Video documentary Val is a must-watch if you've been wondering what Hollywood star Kilmer has been up to lately. After touring a highly personal Mark Twain production, Kilmer has suffered through throat cancer and come out grateful on the other side, still able to project ice-cold confidence as Lieutenant Tom "Iceman" Kazansky. Actually, make that Admiral Iceman, now a commander of the US Pacific Fleet.
Kilmer called the experience of returning to play Iceman as "like being reunited with a long lost friend." Even after more than 30 years, he says, "the characters never really go away. They live on in deep freeze. If you'll pardon the pun."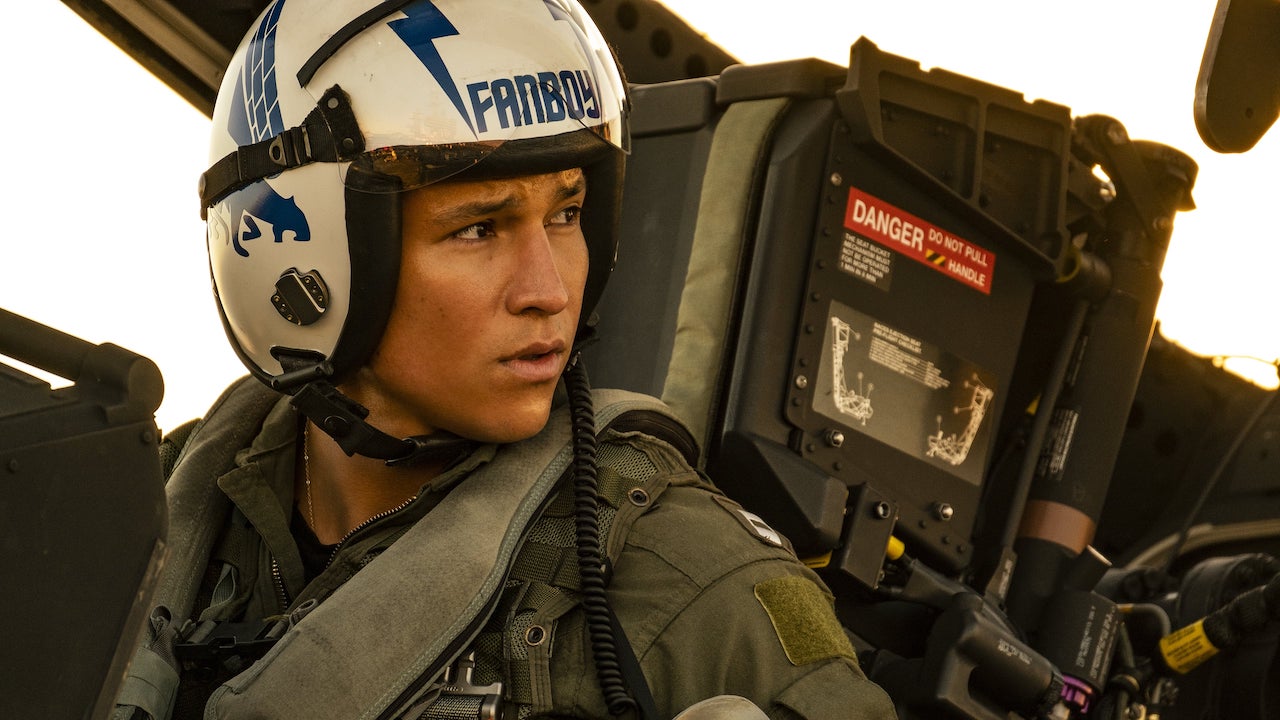 5. New character callsigns include Hangman, Coyote, Fanboy, Payback, and…Bob
Characters in Top Gun generally go by their pithy callsigns rather than birth names, and the new ones do not disappoint. Glen Powell's smirking rival Hangman is named so because he leaves his teammates hanging, and Monica Barbaro and Greg Tarzan Davis get pretty cool, straightforward names as Phoenix and Coyote. Weirdly, The Good Place fave Manny Jacinto appears as a character simply named "Fritz", a very minor role for a recognisable comedy star.
The best name, though, has to be Lewis Pullman's Bob. Whose callsign is also "Bob". Why mess with perfection?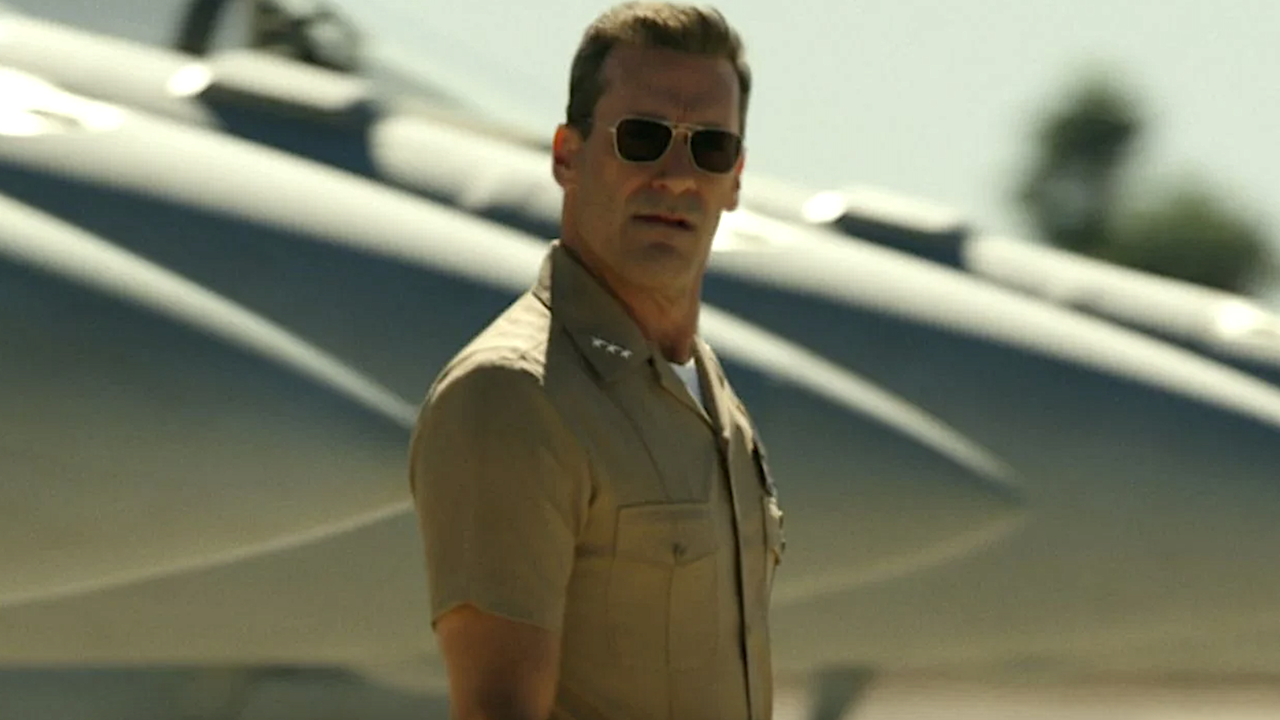 6. Jon Hamm and Ed Harris appear as two of Maverick's hard-ass superiors
Because Cruise's character is, well, a Maverick, he rarely gets on with those in authority always trying to push a rule book down his throat. Ed Harris as Rear Admiral Cain and Jon Hamm as the unsmiling Vice Admiral "Cyclone" have the unlucky task of trying to keep Mav on task, begrudgingly assigning him an important new mission since he's such a good mate of Admiral Iceman.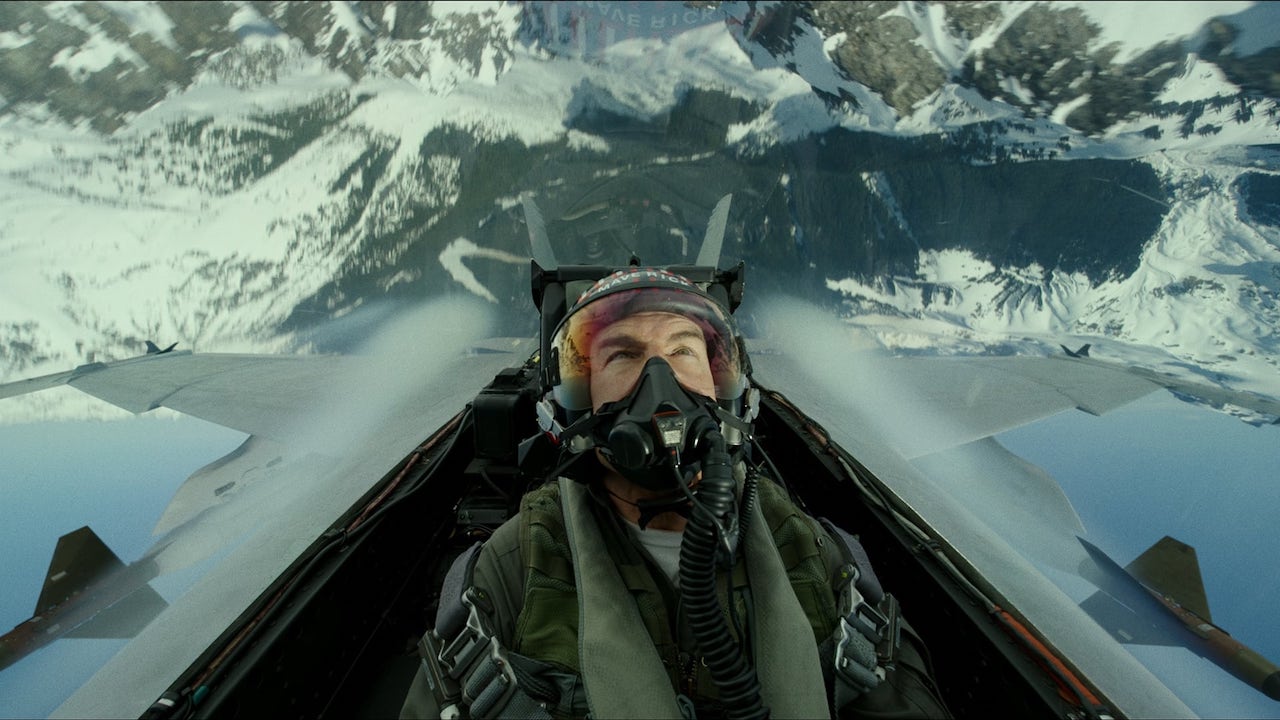 7. Two big Cruise collaborators are behind the script and direction
In recent years Tom Cruise seems to have found not one but two new movie buddies operating in the same high-octane blockbuster mindset as him: Mission: Impossible series director Christopher McQuarrie, fondly nicknamed McQ, and the actor's Oblivion director Joseph Kosinski. McQ rewrote the sequel's screenplay with Ehren Kruger and Eric Warren Singer, and Kosinski tries to live up to the late Tony Scott's adrenal style as the director of Top Gun 2.
Luckily, Kosinski already has some experience updating an 80s genre classic for a fresh audience. He's responsible for the breathtaking aesthetic of Tron: Legacy, which has been considered a vast improvement on the sci-fi story.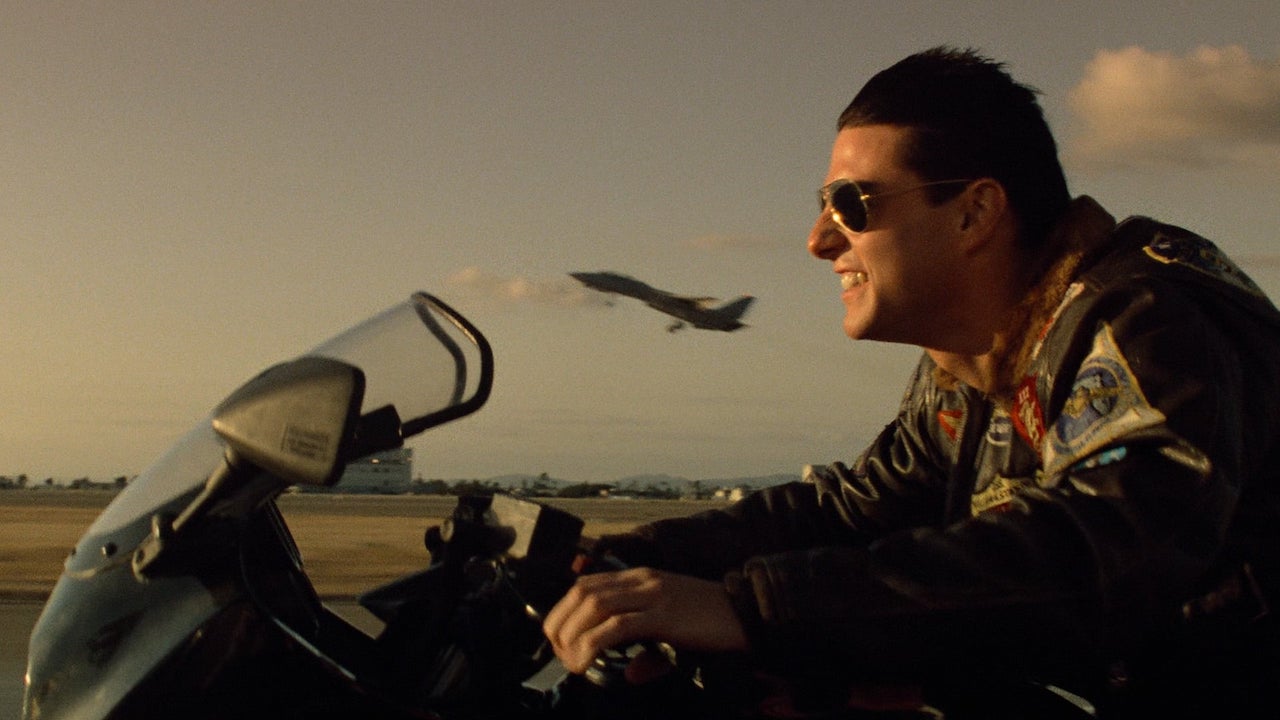 8. Maverick's bike and jets are getting sweet modern upgrades
Set photos of Cruise shooting Top Gun: Maverick show the actor sitting on a Kawasaki Ninja H2R model motorcycle, meeting his need for speed with more power than the original film's Kawasaki GPZ900R. It's nice that Mav still has a sense of brand loyalty.
The new movie's jets, too, are understandably upgraded from what was new and possible in the mid-80s. Top Gun saw Maverick and his team flying F-14A Tomcats, whereas he'll now sit in the cockpit of a F/A-18F Super Hornet. We wouldn't count out any nostalgic returns to older craft, though.
9. Lady Gaga's original song for the movie is "the heartbeat" of the whole film to Cruise
Gaga wears Maverick's original flight jacket from the first Top Gun film in her music video for "Hold My Hand", an 80s-style power ballad all about God and patriotism and emotional dependence. It's very overblown and kinda perfect for the new film, and Cruise thinks so too.
"She presented her song to us and it just opened up the whole movie", Cruise enthused on The Late Late Show. "It just opened those doors to the emotional core of the film that we had…her song that she'd written just fell right in and became, really, the underlying score and the heartbeat of our film."
10. …but there's also plenty of classic soundtrack bops, right from the opening scene
You thought you were gonna enjoy a Top Gun sequel outside the bounds of Kenny Loggins' Danger Zone? No way—the new movie hits us with that cool 80s drum machine score before quickly getting Loggins' bro-tastic pop-rock anthem out of the way. It's kind of a must.
Beyond Lady Gaga's anthemic new song, Hans Zimmer, Lorne Balfe, and Harold Faltermeyer collaborate on the score for Top Gun: Maverick. Whether we hear some of the Righteous Brother's lost lovin' feeling or Berlin's "Take My Breath Away" remains to be seen.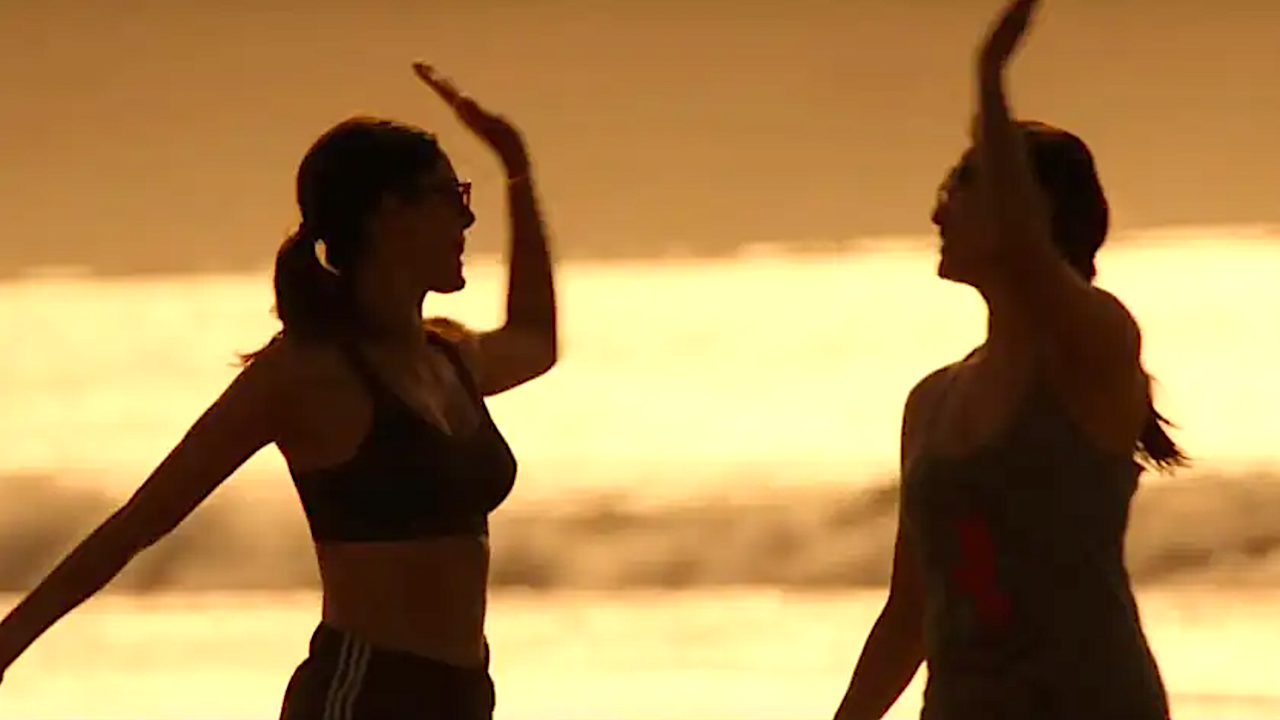 11. Instead of a sexy volleyball scene, we'll get a sexy beach footy scene
One of the original film's most gloriously homoerotic moments saw the Top Gun students stripping down to play a very sweaty, muscular game of volleyball as Loggins' "Playing With The Boys" winked at us from the soundtrack. It was extremely pivotal to the movie's larger plot and must not be missed.
This time around, it was impossible to overlook the joy and sauciness of such a summery team-building exercise, but the sport of choice is messing around on the beach with a foam gridiron football. Can Cruise keep up with his young, buff mentees? Oh yeah: because "after chasing sunsets, one of life's simple joys is playing with the boys".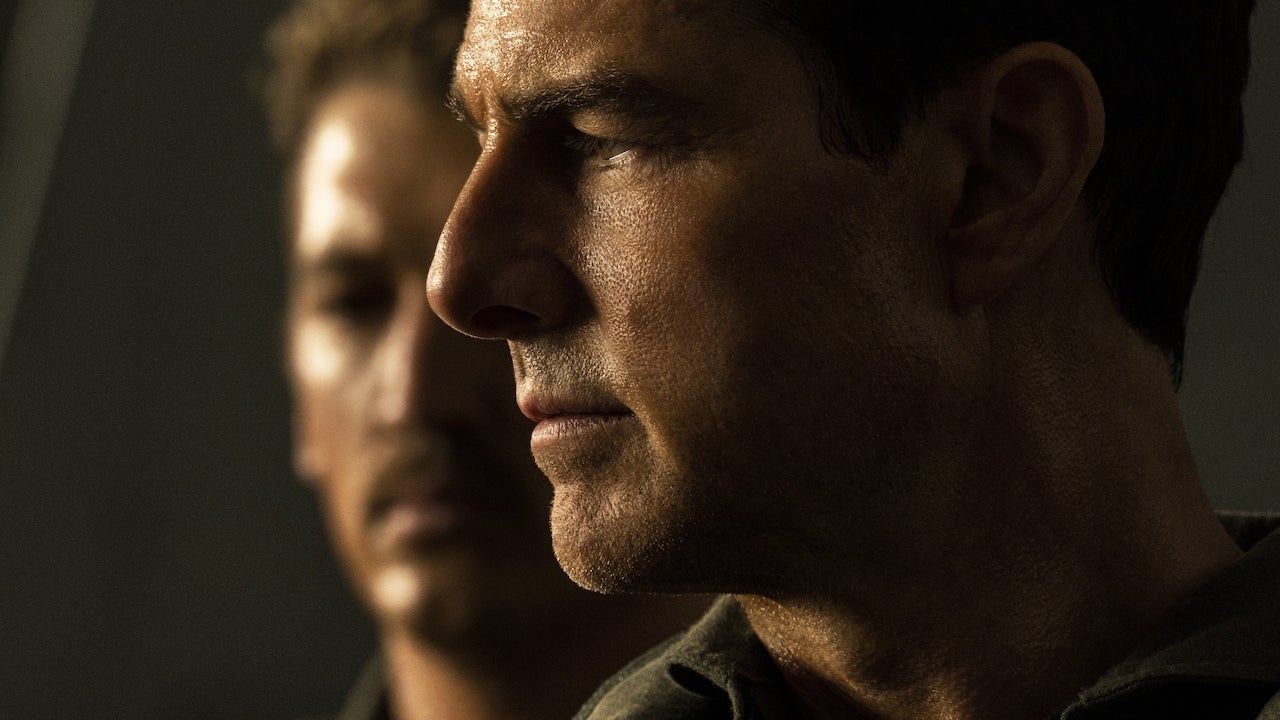 12. Critics are already saying Top Gun: Maverick is way better than the first film
Despite its beloved action classic status, the original Top Gun is not a fave of critics by any stretch. It still holds a Rotten 57% rating on Rotten Tomatoes, with the site stating that it "offers too little for non-adolescent viewers to chew on when its characters aren't in the air." Ouch.
Already, the film's sequel has racked up far more sincere acclaim that the OG ever did, holding steady at 97% Fresh at time of writing and earning some astounded reviews from critics, actual pilots, and fanboys alike.
TOP GUN: MAVERICK is a much much much better movie than Top Gun.

I'm not talking the difference between Paddington 2 and Paddington 1. I'm talking the difference between Paddington 2 and Morbius.

— david ehrlich (@davidehrlich) May 10, 2022
Top Gun: Maverick: dads are going to lose their fucking minds

— Miles Surrey (@HKSurrey) May 10, 2022
Could Maverick, much like the original Top Gun, turn out to be a boon to the US Navy, boosting recruitment to 500% again like it did in 1986? Unlikely, but we hope you're on board to buy a ticket at the very least.