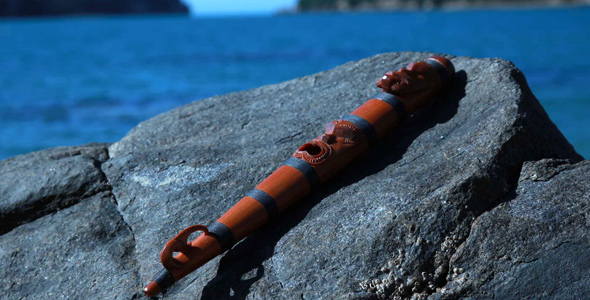 Interview: Paul Wolffram, director of 'Voices of the Land: Nga Reo o te Whenua'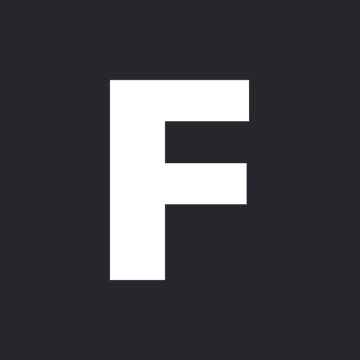 ---
Voices of the Land: Nga Reo o te Whenua is a documentary about Maori instrumental traditions that many New Zealanders may be unaware of. Here to enlighten us is director Paul Wolffram, who kindly answers a few of our questions.
The film is playing as part of the New Zealand International Film Festival, and you can catch the film in Auckland, Wellington, Christchurch, Dunedin and Nelson.
---
FLICKS: Hello from Flicks. What have you been up to today?
PAUL WOLFFRAM: Flew up to Auckland and hope to get to at least one other film in the NZIFF before the screening of Voices of the Land at 6.15pm at the Academy.
Richard Nunns almost singlehandedly revived taonga puoro. When did you first encounter him and his amazing work?
I was studying ethnomusicology as an undergraduate at Victoria University of Wellington when I first came across Richard and his work. Seemed to me that he presented a model of how to work with other ethnic groups and communities. He is one of my inspirations that led me to pursue my own PhD studing the music and dance of a remote rainforest population in Papua New Guinea. When I completed my PhD studies I got increasingly distracted by the potential of film to communicate other ways of being and cross cultural encounters. Stori Tumbuna: Ancestors' Tales, my film which premiered in the 2011 Film Festival was about my time in PNG and, I guess, how we come to know and learn from others. It's a sort of murder mystery, horror, ethnographic film and that's the section in the video store where you'll find it…
On completion of Stori Tumbuna: Ancestors' Tales I began working on Voices of the Land, a film I've  wanted to make since first encountering Richard and Hirini in the late 1990s.
What was it like to see him pick up and play instruments that almost disappeared from our version of history?
It is incredible how successfully Richard, Hirini Melbourne and Brian Flintoff have managed to revive these instruments in such a short period. 30 years of the revival has brought about an amazing return of these instruments to Maori culture and to all New Zealanders, these sounds are now fairly common place on Radio, TV and in New Zealand Cinema. But it's not just the instruments that they've managed to revive, it's a whole way of thinking and being in relation to the landscape and that is the story the film tells, in what I hope is a poetic and moving way.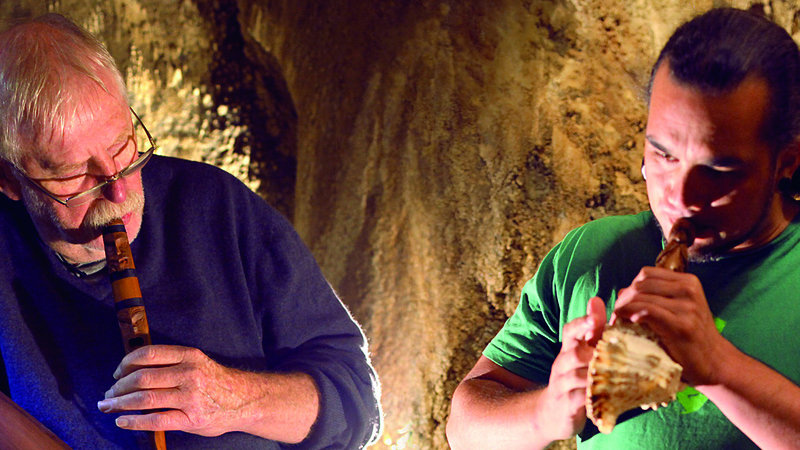 Which aspect of these traditional instruments do you personally find most remarkable?
That all of the music occurs within so few notes. Most taonga puoro only have a range of about four pitches. The music from these instruments in the hands of experts like Richard and Horomona Horo, can be incredibly moving and powerful, all within this incredibly small pitch range!
Have you had the opportunity to play any of them yourself?
I have a koauau (small flute) and a putorino (trumpet/flute). I love playing with them but it might be some time before I give up film making to pursue a fulltime career as taonga puoro player.
The timescale of Nunn's life work is immense and multi-generational. In light of this, what thoughts are conjured up as he enters his twilight years?
I was keen to make this film which I hope is part artwork, a journey in itself, part tale of the revival of these instruments, and part biography of Richard Nunns. I wanted to explore and celebrate who he is and what he's achieved while he is still here and still offering so much. In many ways Richard's Parkinson's condition has helped him to focus on what is important and how best to spend his time. I think Richard will continue to move through the landscape and explore music as long as he is able, hopefully for years to come.
Aside from Nunns, what other interesting people did the film bring you into the orbit of?
Well, through this production I was extremely lucky to work with many amazing people. Catherine Fitzgerald came on in the early stages as a co-producer. Alun Bollinger worked with us on location as our cinematographer which was simply amazing. Annie Collins joined me as editor which was an amazing experience. The sound design was performed by Tim Preble another of our pre-eminant NZ Film artists and Mike Hedges did the mixing at Park Road Postproduction. Not to mention all of the Iwi and hapu leaders that shared their stories and knowledge as a contribution to the film.
What was the most memorable moment of the shoot?
I think the mountains in Fiordland were a once in a lifetime experience. Flying through those environments and being put down in remote locations felt like cheating, you usually have to walk for days to experience those places.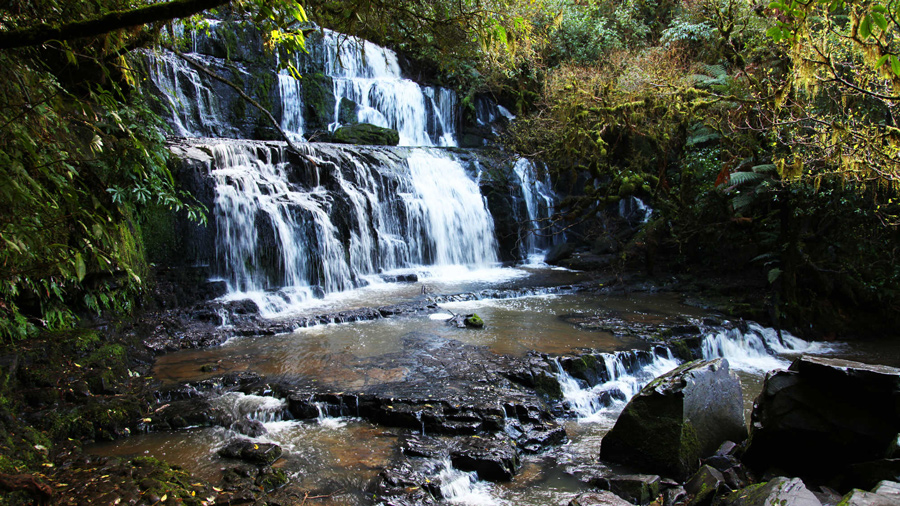 Who would be the best, and worst, people to bring along to your film?
Best people to bring along would be those that know very little about Richard and his journey with Taonga Puoro, the traditional instruments of the Maori, this is a film especially for Pakeha NZ'ers who don't know how to approach this topic and know nothing about it. They will come out enlightened and with a whole new perspective on their landscape and their country.
Don't bring your seven month old baby, some of the high pitch sound design elements might set off a chain reaction of crying that could be to much for the sonic structural integrity of the building… the sound design in this film is awesome, you've been warned people!
What was the last great film you saw?
I see great films all the time… I go hunting for them. The last great film has to be The Dark Horse . A kiwi classic and not even a month old! Respect to Cliff.
What are you thinking about doing next?
In December I'm returning to PNG to initiate into a secret men's sorcery cult. It'll all be captured on film which should be out in early 2016, look out for What Lies That Way? Journies in the Land of Sorcery.