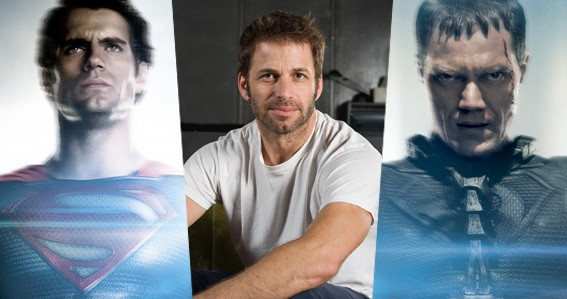 Interview: 'Man of Steel' director Zach Snyder
---
He sped up zombies in Dawn of the Dead, unleashed Sparta and Gerard Butler's abs in 300 and made the seemingly unfilmable Watchmen watchable, now director Zack Snyder has taken on the grandaddy of superheroes – Superman – in the big-budget "clean reboot" Man of Steel. While in Sydney earlier this week for the Australian premiere, he caught up with James Croot.
---
Why Superman?
I've been a fan of the character for a long time. When you look at the material, you realise there are all these fractured mythologies that exist in the media. I thought this was an opportunity to streamline the character and give us one point of view on him.
Given Christopher Nolan's involvement as a writer and producer, there have been rumours that this film exists in the same universe as The Dark Knight trilogy, how true is that?
I don't know that it does taken place in the same universe. When I looked at it, in Chris's universe there are certainly no possibilities for other superheroes to exist. The world he created relies on the fact that Batman is the only superhero. There are no magical things happening. But I think we've created a universe where that could happen. We do have a reference to Wayne Enterprises – I'm just saying there might be a Batman out there. It was also a way of saying thank you to Chris for helping me and for guiding my vision like he did.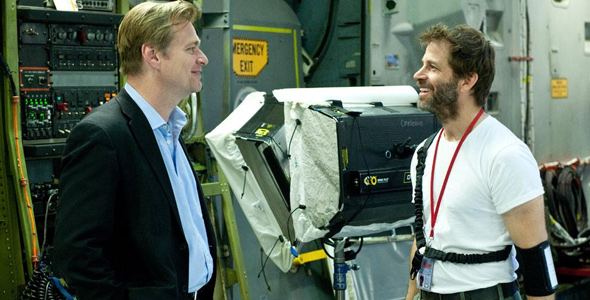 What was the toughest challenge of making the film?
The balance you've got to strike between visual effects and emotion. Making sure that everyone understands where they are. It's such a green screen movie that you could get lost in that world. But the actors did such an amazing job of keeping the whole thing grounded while the insanity swirled around them.
What was Weta Digital's involvement in the film and what did you think of their work?
Weta did all of Krypton, including all of the weapons – pretty much anything in space. They did an amazing job, I'm really happy with the work they did.
Did you draw on anything specific when it came to the film's look?
Nothing specific in terms of Superman, just the overall canon. Cinematically we drew on things like The Right Stuff and 1950s test pilot footage.
---
"I don't know why you'd shoot in 3D. I shoot all hand-held so I don't know how we would carry that frigging camera."
---
You shot it in 2D and on film – is that something you'd like to continue doing?
Absolutely. I'm a film guy and I want to shoot on film as much as I can. The 3D conversion is so good, none of us can tell the difference, so I don't know why you'd shoot in 3D, because it's exhausting. I shoot all hand-held so I don't know how we would carry that frigging camera. You know it's called film – I made a film. To me it's like butter and margarine. There's definitely a handmade quality and in this era of so much visual effects and high-tech spat out of a computer, it was fun for me to keep that texture in the movie that you get from celluloid.
Who have you found have been the most difficult fans to please?
The zombie fans – they are the most militant ones, honestly. They're hardcore. They've changed zombies since I've made my movie, zombies have become much more popular. When it comes to Superman fans, he is owned by pop culture as much as comic-book culture. My Dad knows Superman and wears a shirt with the logo on it. He wouldn't necessarily know the Green Lantern or The Flash.
Finally, what's up next for you?
I'm finishing up the sequel to 300 – I'm a producer on that so I'm helping those guys out and then we'll see if there's another Superman in our future.
Man of Steel is now screening. Read more on the film and find movie times in 2D, 3D and IMAX 3D.