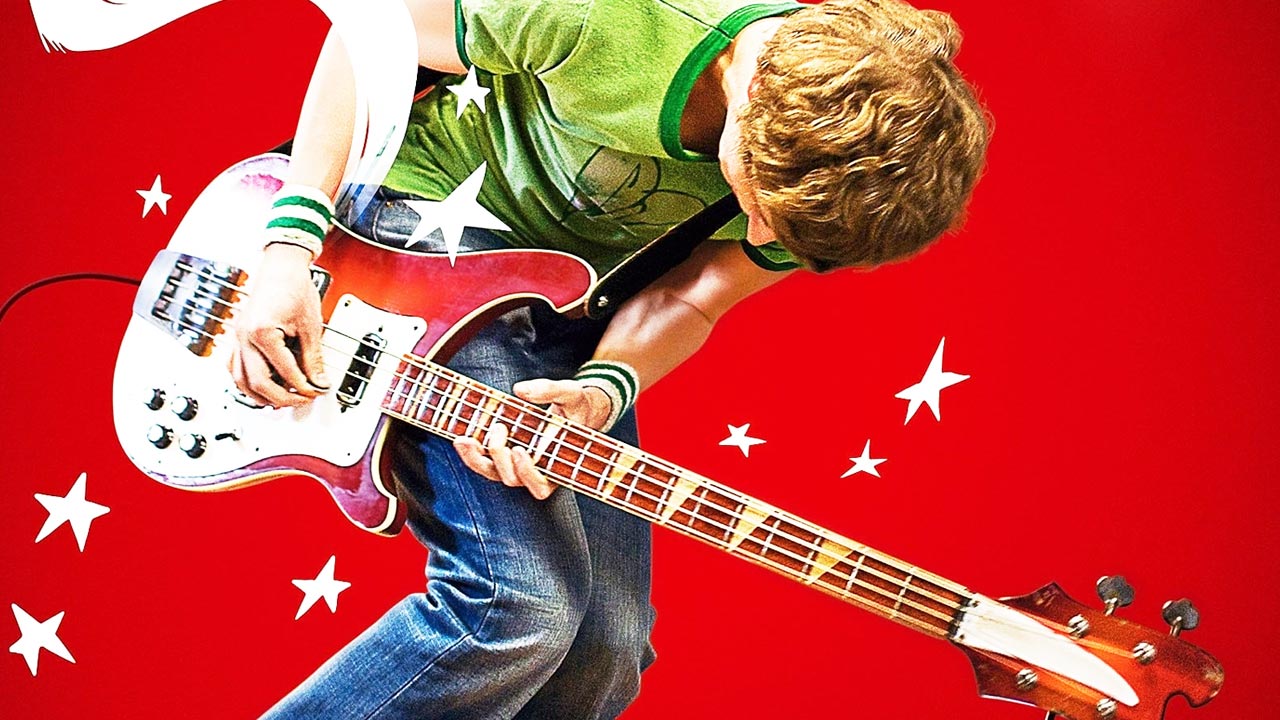 Mayhem and musicophilia: a guide to Edgar Wright's greatest needle drops

---
Edgar Wright has a singular visual style—but also a great passion for music. Rory Doherty picks five spectacular musical moments from his films, which include the giallo-homaging  Last Night in Soho.
With studio films becoming increasingly bereft of visual style, it's refreshing that we've got Edgar Wright making such singularly stylized fare. His visual language of whip-pans, snap-zooms and endless pastiche sets him apart from even the most stylized of his contemporaries, but his most winning trait is his determination to tell unique and compelling human stories within the machinations of genre storytelling. After starting his career cultivating great relations in the turn-of-the-millennium British comedy scene, the English director has now returned to his UK stomping ground for his latest: the time-shifting psychological thriller Last Night in Soho.
Wright has a clear, intimate cinematic knowledge, but it's impossible to get through one of his films without clocking his other passion: music. More than just packing his films with his favourite tracks, he writes characters that are addicted to sound as much as he is, who have let themselves be defined by songs rather than other people. When the needle drops in an Edgar Wright film, it's with precise dramatic and comic timing, often with irony, and always honing in on the interpersonal conflict at play.
As confident a break-out film as you can get, this zombie comedy centres on an aimless underachiever rallying loved ones together as a zombie apocalypse unfolds. Co-written with star Simon Pegg, Shaun is peppered with aptly-placed musical references to dial up the humour.
The best needle drop comes in a zombie-merking scene in the Winchester, the local pub the gang uses as a fortress. The zombified pub landlord John has popped up in their stronghold, and as a faulty jukebox starts blaring Queen's Don't Stop Me Now, Shaun, Ed, and Shaun's ex Liz (Kate Ashfield) each grab a pool club and, in time with the song and each other, start artlessly whacking their old bartender until he submits.
It's blunt, stupid, and with an exquisite rhythm as the tension rises and chaos starts seeping in. You get the impression the characters aren't consciously attacking John synced up with the Queen, and such a realisation to them is a little annoying—for us, it's brilliant fun.
Wright's only adapted story (and his first one set outside Britain) is an explosively realised electric fantasy, matching the idiosyncrasies of Bryan Lee O'Malley's graphic novels with Wright's razor-sharp visual comedy. The eponymous hero (Michael Cera) has to fight the seven evil exes of Ramona Flowers (Mary Elizabeth Winstead) if he wants to be with her, but the film's true heart lies in its love letter to the Toronto gig scene. Everyone is into music, some perform it themselves, and barely any of them are good at it.
The most memorable needle drops are from much lesser-known groups than Queen. Toronto's own Metric inspired the infamous Clash at Demonhead, and loaned their song Black Sheep to the film's most tense number. As Scott's ex Envy (Brie Larson) launches into the song, he realises with horror that bassist Todd (Brandon Routh) is one of Ramona's seven exes, and they will need to do battle. Black Sheep has an ominous, pulsating beat that matches the sheer anxiety of our romantic leads, with a terrifying turn from Larson and some deathly eye contact from Routh as he pounds out the bass. The power is all theirs, leaving Scott with nothing but dread.
The World's End—20 Seconds to Comply by Silver Bullet
Fans are cooler to the closing film of the Cornetto Trilogy compared to its two predecessors, and you kind of get the sense that Wright and Pegg were keen to move onto brighter pastures. Such ideas are baked into plot of The World's End, where a high-school reunion/pub crawl showcases that the coolest guy in school, Gary King (Simon Pegg), hasn't grown up one bit in 25 years. Wright couldn't be clearer with his themes; sometimes, it's best to move on.
The nostalgia in the soundtrack is in-your-face obvious. Alternative rock and pop from Gary's youth blasts throughout, as Wright explained, "It's like [Gary] decided to take Loaded and I'm Free to Hart and thinks the party's never going to end," much to the dismay of his more mature friends. But their suffocatingly sleepy town has changed, infiltrated by replica androids who want to assimilate our gang into their own mindless masses.
When all hell breaks loose, Wright demonstrates his penchant for pairing music with chaotic choreography. Silver Bullet's 20 Seconds to Comply blares as stools, fists, and glasses are flung around, and Gary's cohort start reveling in the adolescent fury they've been denying the whole film. Steven Price's original orchestral score starts weaving its way into the song, bolstering it into a perfect action scene backdrop. The result is a fight that's messy, hectic, and seemingly pretty cathartic.
Baby Driver is what you get when Wright tries to be cool, with a getaway driver protagonist (Ansel Egort) who times heists to the music constantly playing in his ears. Gone are the charming losers of his previous work: now it's all smooth-talking, gun-toting criminals who test the moral character of Baby, who'd prefer to just fade into the background. Here, the musicophilia of his protagonists takes on an obsessive quality, as Baby holds up heists and cycles back through tracks to get the synchronicity just as he likes it, and won't make a dash in a stolen car without something suitable playing on the radio.
Sign up for Flicks updates
Wright gets credit here for curating a fantastic soundtrack with the song choices never feeling obvious, and that's never more clear than the chase scene that kicks the third act into hyperdrive. After obliterating their getaway car, Baby makes sure to pop his earphone back in before he legs it through central Atlanta, and the largely instrumental Hocus Pocus lifts the chase perfectly. Camera movement and blocking was always a strength of Wright's, and the work of choreographer Ryan Heffington is particularly stellar—so it's even more impressive that Hocus Pocus, with all its guitar riffs, building drums, and wild vocals, is seemingly baked into the DNA of all the action.
In a distorted mirror to Baby, Last Night in Soho's Eloise (Thomasin Mackenzie) is someone whose only experiences of freedom and joy is through music. Obsessed with the aesthetics of the 60s, upon arriving in London for fashion college, she starts dreaming of an aspiring performer Sandie (Anya Taylor-Joy), whose adventures in mod-era Soho take a sinister edge when her manager Jack (Matt Smith) reveals his more lascivious and exploitative intentions. Wright wants to remind people who think they were "born in the wrong generation" that the past they venerate was filled with vileness and pain.
The soundtrack is filled with songs from 50 years ago that take on an unsettling tone as horror elements start to seep in. Because the 60s numbers can feel so heavily produced, there's little room for vulnerability or authenticity—so when they're used in the increasingly predatory contexts, you start reading into the singer's voice and looking past the powerful notes. What's hiding behind the glistening veneer of the soprano voice? Could it be something darker?
Cilla Black's You're My World, with its sharp strings and lyrics telling of a toxic, all-consuming love, stands out as the most evocative track. It's used as Eloise descends into the Soho glamour of the past for the first time as Sandie, and the sound starts blaring at us in surround for the first time, overwhelming us along with our dreaming protagonist, with tell-tale signs of misdeeds to come passing Eloise and Sandie by. Songs of pure devotion like You're My World are obvious in their subversion, but Wright takes advantage of such unsubtle choices by doubling-down on their impact, making them thunderingly effective.
Wright hasn't just grown as a visual filmmaker: the way he incorporates music has also changed. He can incisively tap into the feelings a song evokes, and sync it to action with careful, meticulous planning, making it feel like the song was always intended for his scene. With Last Night in Soho, it's clear he doesn't intend to part from his musical passions any time soon. Whatever ideas he tackles next, there's no doubt that at some point, at just the right moment, he'll drop the perfect song to push the story into something really special.