Q&A with Christopher Pryor & Miriam Smith – 'How Far Is Heaven'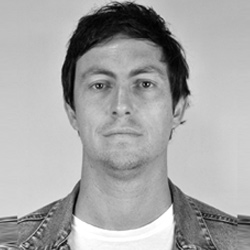 ---
How Far Is Heaven is an observational documentary about the Sisters of Compassion congregation who have lived in the remote village of Jerusalem / Hiruharama on the Whanganui River for 120 years. Today, only three nuns remain.
We loved the film, and it's out now on DVD. Cinematographer Chris Pryor (who worked on Florian Habicht's early films) and writer Miriam Smith were gracious enough to answer a few questions for us…
---
FLICKS: Hello from Flicks. How are you doing?
PRYOR & SMITH: Great thanks.
What should people expect from How Far Is Heaven?
They can expect privileged access into a very special, beautiful and often surprising world.
What are you trying to convey with the film?
We wanted to see what role spirituality, (be it Maori, Christian or other) played in this remote place, and how this might relate to our contemporary world.
Could you share your strongest memory from filming?
The very last thing we filmed – DJ doing robot-dancing in the convent paddock. The coolest moves we ever saw and a wonderful end to a year of filming.
What drew you to Jerusalem?
The poems of James K. Baxter drew us there initially, and on arrival we were captivated by the spirit of the place and the story of the Sisters on the river.
What thoughts about Aotearoa and our history do the place, and people there, evoke?
This is a place where you see Maori and Pakeha people and traditions co-existing in a way that is mutually respectful and enriching.
---
Sister Anna Maria would often say "whatever is, is best" – a useful reminder to accept and trust in the present moment.
---
If you could make a film about anyone living or dead who would it be?
Can it be the living dead? If so, the ghost of Tom Joad.
What was the last great film you saw?
Vagabond by Agnès Varda.
What's the best piece of advice you've ever been given?
Sister Anna Maria, who was 94 years old when we filmed with her in Jerusalem / Hiruharama would often say "whatever is, is best" – a useful reminder to accept and trust in the present moment.
What are you thinking about doing next?
Making our next film that is centered around NZ's other great "religion"…