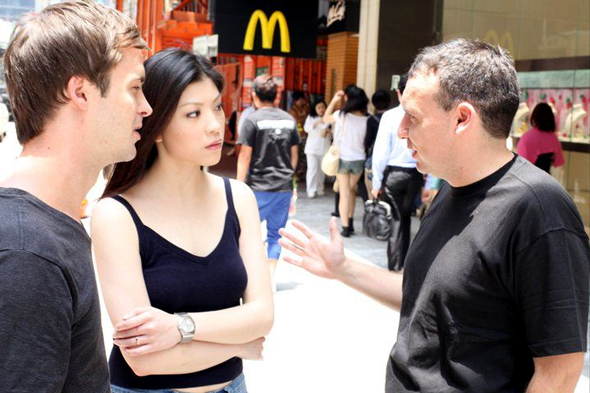 Interview: Alex Galvin, Kiwi Writer and Director of 'Eternity'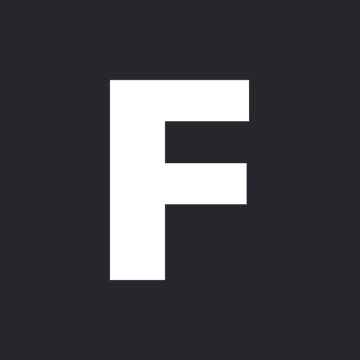 ---
Alex Galvin is the Kiwi filmmaker behind the upcoming sci-fi mystery Eternity, which is currently playing at Wellington's The Paramount and Otago's Limelight Cinemas Oamaru. The film makes its Auckland debut in Rialto Newmarket on Wednesday April 17th.
Shot on a low budget in New Zealand and Hong Kong, the film takes place within a virtual reality crime game where police detective Richard Manning is investigating the most difficult case of his career: a seemingly impossible locked room murder of a wealthy property investor. The more he investigates, the more complex the case seems to become. Richard begins to realise that there is far more going on than just one mystery, and his own future is at stake. His only chance to escape the game depends on him solving everything – and quickly.
We had a good yarn with Alex about the film and his filmmaking career.
---
Hello from Flicks.co.nz. How are you doing?
Am doing great thanks! Really busy with all the Eternity press and getting the film ready for all the cinemas around the country. And for festivals overseas.
What should people expect from Eternity?
Eternity is a sci-fi murder mystery, and has both science fiction and classic murder mystery elements to it. It's also the story of a good man who is trying to atone for earlier mistakes in life.
What are you trying to convey with the film?
My aim was to make an intelligent and beautiful looking film that will really engage the audience, not just with the story but also to make them think about how technology will continue to affect the world they live in in the future.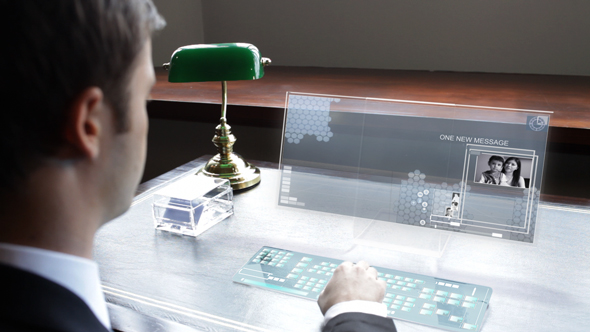 How different is it making your second, rather than first, film?
I learned a huge amount while making my first film When Night Falls and really wanted to push myself even further with this one. Eternity is a far more ambitious film on every level, and the success of When Night Falls gave me the confidence to really push the envelope with this one.
What has it been like traveling with the film to international film festivals?
It's been a fantastic experience so far going to some international festivals, and I am also really looking forward to attending Cannes next month and then the Madrid Festival in July. Eternity has been incredibly well received so far overseas, and am really excited that we are now in a position to show the film off in our own country!
What expectations do you have for Eternity now that it's finished and screening?
We are a small independent film, so know that we won't be breaking any box office records. However, the feedback and response we've had from cinemas and the public has been great so far and so am really hopeful that Eternity will have a good run at New Zealand screens.
Do you think sci-fi has any advantages as a genre when it comes to international response?
Yes and no. Obviously it is a market with a large built in audience, but there are also a lot of people for whom it is not a genre that they are very interested in. Because Eternity is a mixture primarily of two genres, sci-fi and murder mystery, this is both an advantage in that it has another genre that appeals to audience members, and a possible disadvantage in that it needs to be done very carefully to make sure that the two genres work in the context of the film. We have worked very hard to achieve this, and so far it seems to be appealing to both audiences, which is fantastic!
What is your strongest memory from filming?
Lots of great memories from filming, but probably the most vivid was our first day filming in Hong Kong. We filmed almost guerrilla style right in the city centre amongst the sky scrapers and people. Very different from filming in NZ and a real rush.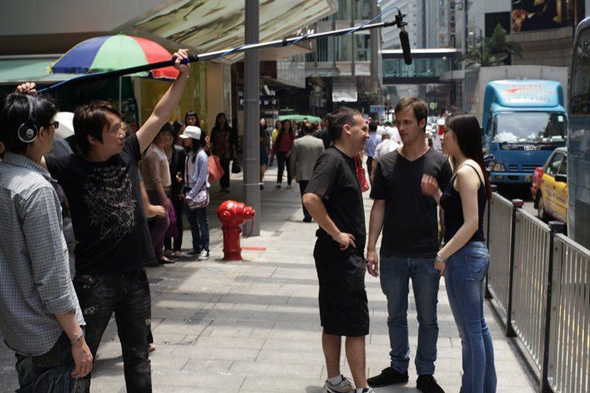 If you could make a film about anyone living or dead, who would it be?
I'd love one day to make a film about racing car driver Bruce McLaren. He was a truly incredible New Zealander who tragically died very young but has had a major influence over motor racing ever since.
What was the last great film you saw?
Just re-watched LA Confidential the other day for the first time in over 10 years. It is a brilliant film on every level.
What's the best piece of advice you've ever been given?
Attitude is everything. If you don't have a positive pro-active attitude in this business, then you shouldn't be in it.
What are you thinking about doing next?
Am really wanting to make a heist film next. Still very early days, but looking forward to really getting into that later in the year!