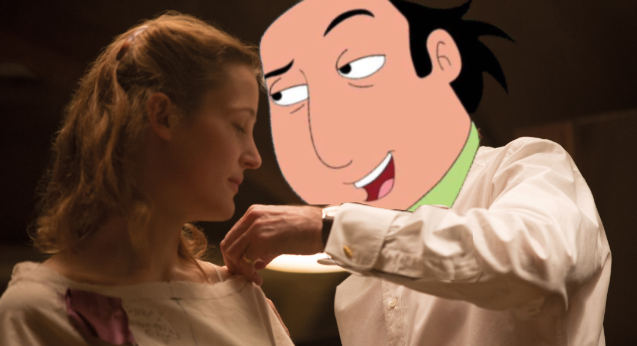 Aotearoa critics' best film of 2018 is a stitch up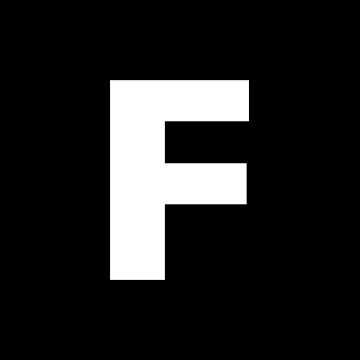 ---
As the year draws to a close we're besieged from all sides with recaps, hot takes, and best of lists looking back at the preceding twelve months.
And hey, we're not above this ourselves, with the unmatchable, unimpeachable Flicks Best of 2018 coming later in the week.
In the context of all these competing lists, however, Flicks Editor Steve Newall reaches out to our competitors colleagues in film criticism each year, to come up with a comprehensive critics' pick for best film.
We hope you've guessed it already from the image above. If not (and even if you have), read on for an explanation as to why critics' fave film of 2018 took top honours, as well as the rest of the awesome pics that round out the top ten.
---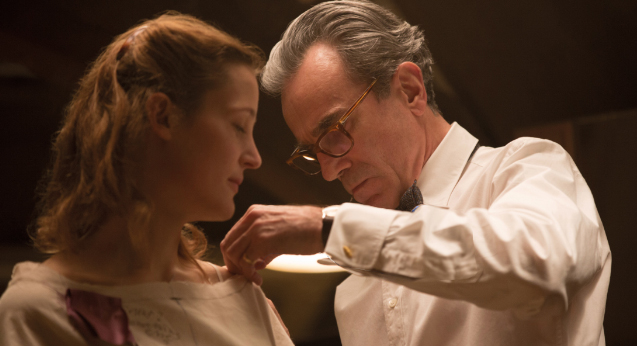 A poll of New Zealand film critics has come up with their top film of 2018.
A number of outlets contributed ranked best-of lists that were collated to determine a comprehensive list of critics' picks for the year.
Critics polled included contributors to 95bFM, Dominion Post, Flicks.co.nz, Letterboxd, The Listener, NBR, Newshub, NZ Herald, The Pantograph Punch, Radio NZ, Sunday Star-Times, Stuff.co.nz and more.
Their top film of 2018 was a darkly comic drama, a somehow seductive depiction of toxic masculinity from a modern master that bids farewell to a three-time Oscar-winning lead actor.
Paul Thomas Anderson's 1950s-set Phantom Thread sees Daniel Day-Lewis play master dressmaker Reynolds Woodcock, prone to temper tantrums and impossibly controlling, as German waitress Alma (Vicky Krieps) discovers when he anoints her as his muse, assistant, model, and romantic partner. To Woodcock's surprise, and the viewer's delight, Alma proves to have more mettle than anticipated.
Sign up for Flicks updates
"The director of superlative period-piece fare such as There Will Be Blood and The Master has made another film in that vein, focusing on strong central performances of characters so complex and yet beguiling, you find yourself transported into their world," Sarah Watt said of Phantom Thread in the Sunday Star-Times
"As the mincing mansplainer-in-chief, Day-Lewis is predictably committed in his Last Ever Role™, an angry vein in his forehead working overtime," wrote Matt Glasby for Flicks.
"At the film's core is a bloody emotional conflict, a nuclear exchange of immovable personalities," explained James Robins in the NZ Listener.
Other films in the list include blockbuster action movies and horrors, NZ International Film Festival hits, a film the general public won't get to see until Boxing Day (The Favourite) and – in a first – a film that has only screened in New Zealand on Netflix (Annihilation).
The full Aotearoa critics' top ten of 2018:
2. Mission: Impossible – Fallout
3. Hereditary
8. Mandy
9. Annihilation
10. Widows