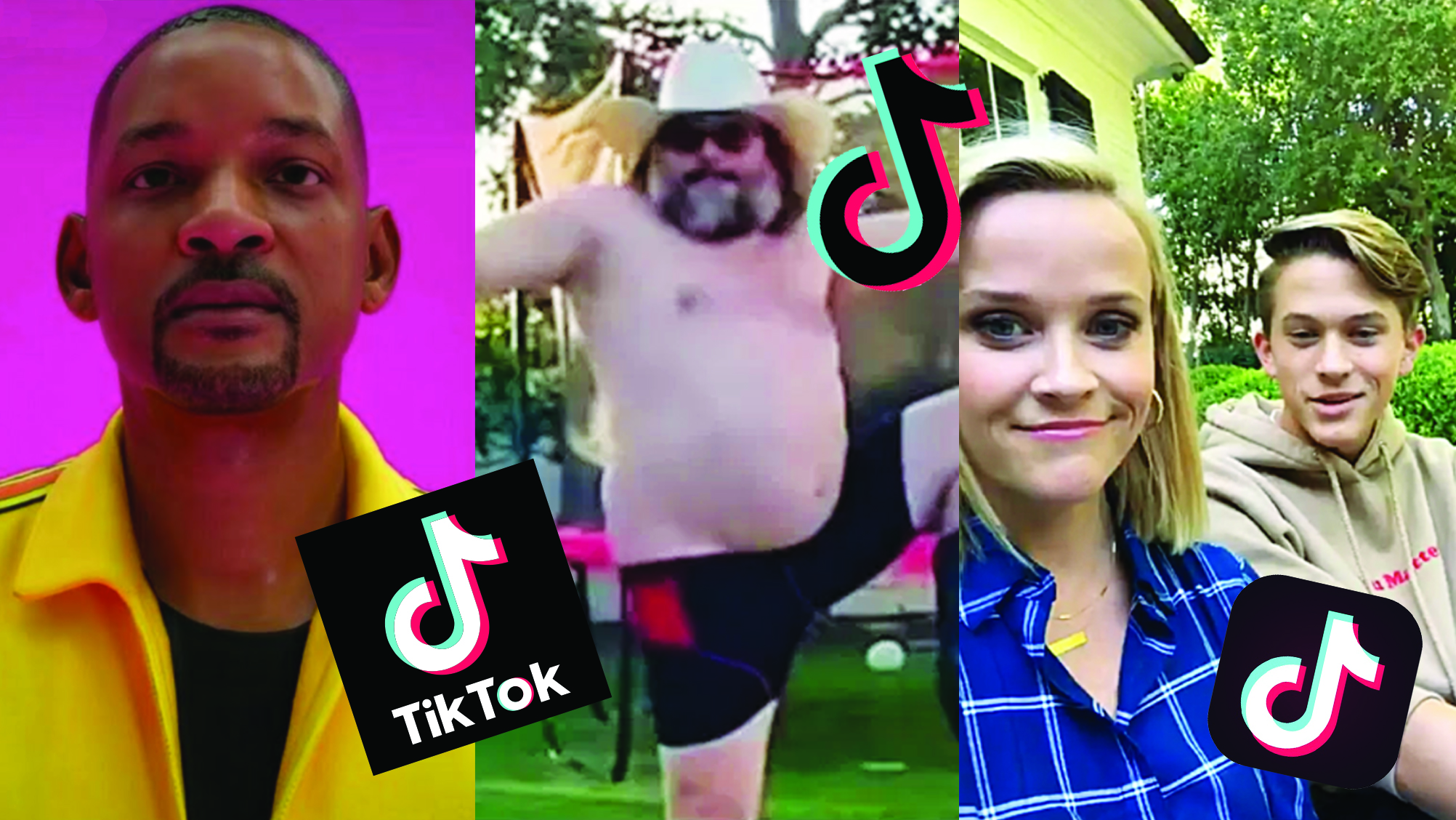 Celebrities on TikTok: watch these 12 movie stars slowly lose their minds

---
If you don't know what TikTok is yet, ask any cool Gen Z children in your life. Actually, never mind, I'll explain it real quick: TikTok is currently the hottest form of goofy, memetic diarising for people with too much time on their hands (basically, all of us at the moment). It allows users to lip-sync along to audio from practically anywhere, and is responsible for the viral spread of a million new songs and dances such as Lil Nas X's Old Town Road.
But even if you're well past your teen years, there are probably some celebrity TikTok users who you might be familiar with, now that legit blockbuster actors are migrating onto the app. Here's the 12 most essential famous performers you should be checking out on TikTok; it's delightful to see that multi-millionaires are just as entertained by this stuff as we are.
Jack Black
Going by the simple username @jackblack, the School of Rock star burst onto the scene with the above, inspiring dance as his first video. Debut feature film of the decade?
Jennifer Lopez
I like this TikTok because @jlo clearly lives in the house from Parasite.
Dr. Phil

@drphil is one of the biggest stars in the daytime world, but his show might be on hiatus during the COVID-19 crisis, since he's seemingly had plenty of time to film corny selfie videos.
Terry Crews
@terrycrews is out here making his own indoors family sitcom while separated from the rest of the Brooklyn Nine-Nine cast.
Reese Witherspoon
The Legally Blonde star is the epitome of a Cool Mom, holding classy interviews with other celebs and learning how to dab at @officialreesetiktok.
Ansel Elgort
The Baby Driver star has put out a few moody, emo videos of himself listening to BROCKHAMPTON and trying on eyeshadow. And his username's @momgoesmadataoldotcom, which is something.
Arnold Schwarzeneggar
The gloriously named @arnoldschnitzel is spending his self-isolation with some tiny horses who like to share food off the Governator's plate. Stars!! They're just like us!!
Awkwafina
The rising star of The Farewell only has two videos so far on TikTok, but knowing her comedy and rap skills, @awkwafina could become one of the app's big crossover successes.
Dwayne 'The Rock' Johnson
@therock's TikTok account is a healthy balance between terrifying workout videos and silly collaborations with Kevin Hart.
Tony Hawk
Everyone should stay indoors except for @tonyhawk, who must skate around outside and film it for our entertainment.
Amy Schumer
Trainwreck star @amyschumer has mainly posted cosy videos from home, documenting her recent pregnancy in a typically brazen, funny way.
Will Smith
@willsmith is the Fresh Prince of TikTok, flexing on us with wonderfully terrifying CGI memes and dance trends. You can really see where Jaden gets his weirdness…