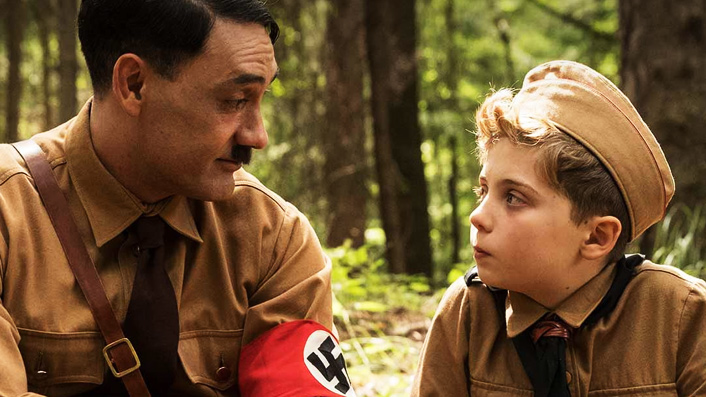 First Jojo Rabbit reactions: "comic crowd-pleaser that won't please all crowds"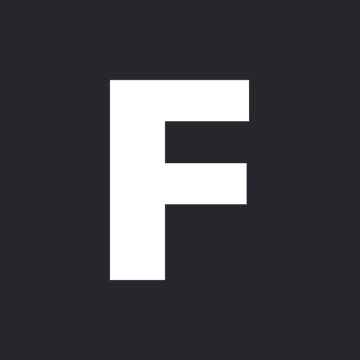 ---
"A Holocaust-focused comic crowd-pleaser that won't please all crowds." That bottom line from The Hollywood Reporter accurately sums up the overall public and critical reaction to the first screenings of Taika Waititi's Jojo Rabbit at the Toronto International Film Festival.
Due in Aotearoa cinemas 24 October, the "anti-hate" World War II satire split audiences into three groups. Many love it. Some anti-love it. And a bunch are left feeling merely OK with it.
JOJO RABBIT is the second film I've seen in 24 hours where a director who's made a franchise movie used his clout to make a weird, oddball, personal passion project. It gives you hope.

Also this thing is fucking amazing. #TIFF19

— David Fear (@davidlfear) September 9, 2019
Jojo Rabbit was Heilarious!! (Feel free to use this as a poster quote @TaikaWaititi ) @tiff #TIFF19

— Jason Lei Howden @ TIFF destroying things. (@JasonLeiHowden) September 9, 2019
"Part Moonrise Kingdom, part The Boy in the Striped Pajamas, and all shamelessly offensive," Slant wrote in a zero-stars review. "Waititi proves incapable of dealing with the twin horrors of oppression and indoctrination, of young and old alike, beyond cheap-seats sentimentality and joke-making."
Variety somewhat disagrees with the 'shamelessly offensive' part: "the ultimate intent of the comedy in Jojo Rabbit isn't to make us laugh. It's to get the audience to flatter itself for liking a movie that pretends to be audacious when it's actually quite tidy and safe."
This movie's a joy. https://t.co/Nj2dSFBZnz

— Rian Johnson (@rianjohnson) September 9, 2019
Sign up for Flicks updates
#JoJoRabbit is a deeply hilarious, incredibly dark film about spending your childhood surrounded by an ideology based on hatred and war. Taika Waititi has given us another masterpiece. #TIFF19

— Andrea is going to TIFF (@areelofonesown) September 9, 2019
"The cartoon Nazis in Jojo Rabbit are so far removed from reality that they make it all too easy to laugh off the circumstances at hand," IndieWire criticised. "That's not only crass but disingenuous, a feature-length variation of the shower-scene fake-out in Schindler's List."
"In between the belly laughs there's also a moving story about grief," Total Film praised. "Waititi's irreverent, goofy screenplay takes a hard left turn from Christine Leunens' dark novel, Caging Skies, on which it's based, and though it dabbles with the horror of the Third Reich it never examines their worst atrocities…"
It looks like #JojoRabbit is dividing critics, but honestly I liked it a lot. While characters were gimmicky at times, I thought the story was a good balance of funny, heartwarming and sad. #TIFF19 When the premise was described to me, I thought "NO WAY." But this worked for me

— Samantha Lui @ TIFF!!!!! (@samanthalui_) September 9, 2019
In the hands of anybody else #JoJoRabbit would likely be a disasterous career-move but for Taika Waititi it only cements his status as one of the boldest, audacious and endearing filmmakers of modern age.
JoJo Rabbit is as side-splittingly funny as it's is effective #TIFF19 pic.twitter.com/kayCtV486W

— Luke @ Venice & TIFF 🎥 (@LukeHearfield) September 9, 2019
In a two-star review, The Guardian wrote: "There's a smug surface-level audacity to the second world war "anti-hate satire" Jojo Rabbit, a film that employs a repetitive wink as it proudly trots out its central gimmick, recasting Hitler as a buffoonish imaginary friend for maximum lols."
"Through a certain lens, some viewers will undoubtedly see what Watiti is doing here as a kind of smug, misguided Wes Anderson-ization of a subject that has no statute of limitations for satire," Entertainment Weekly retorts. "But the New Zealand-born director […] finds such strange, sweet humour in his storytelling that the movie somehow maintains its ballast, even when the tone inevitably (and it feels, necessarily) shifts."
#JojoRabbit: Exactly what you'd expect from the trailer, which is entirely a good thing. Hilarious and touching with a smashing performance by youngsters Roman Griffin Davis & Thomasin McKenzie. Hats off to Taika Watiti, the soundtrack and supporting cast too. #TIFF19

— Emma Badame @ #TIFF19 (@pollyprissypant) September 9, 2019
Two minute standing ovation for #jojorabbit world premiere at @TIFF_NET – @TaikaWaititi emotionally tells the audience the film is his love letter to solo mums 💜 pic.twitter.com/8nngzwnyUA

— Kate Rodger (@MsKateRodger) September 9, 2019
One could argue that such a divide was inevitable. It's a comedy about Nazis, after all. In the same Q&A mentioned in Kate Rodger's tweet above, Waititi's asked if he had any fear or concerns about crossing a line with his comedy, tone and storytelling.
Check out his response in the video below. Make sure to stick around for Sam Rockwell describing the inspiration for his character: "If Bill Murray was a disillusioned Nazi, that's how I was going to play it."