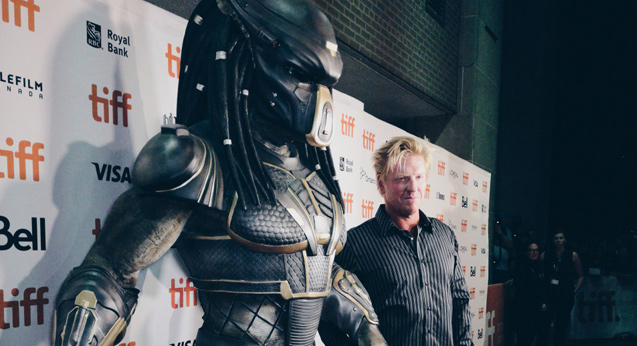 The movies of Toronto Film Fest that won the critics over – updated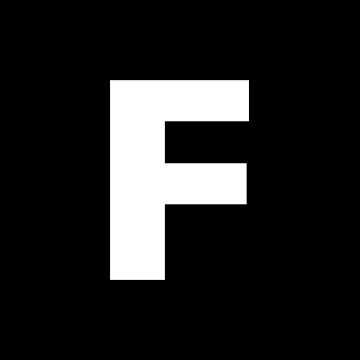 ---
The Toronto International Film Festival closed its curtains for another year, with Green Book taking home the Grolsch People's Choice Award. Barry Jenkins' Moonlight follow-up If Beale Street Could Talk took first runner-up while Alfonso Cuarón's ROMA took second runner-up. What seemed like a front-runner for the award, Bradley Cooper's hotly praise A Star Is Born didn't place in the top three, leading to a lot of pre-Oscar chatter given how TIFF has so often been a predictor for Academy Award season.
In the Midnight Madness category, Hindi sort-of superhero film The Man Who Feels No Pain took top honours (watch the trailer, it's amazing). The silver went to David Gordon Green's Halloween and gonzo satirical thriller Assassination Nation took home the bronze.
See the full list of winners here. Read on for a look at a selection of films in competition, ranked by their critical scores.
---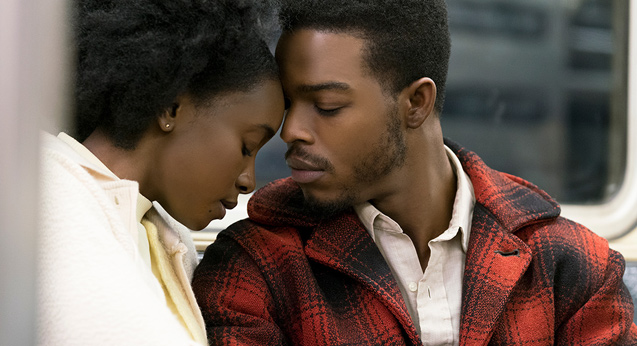 A Harlem woman scrambles to prove her fiancé's innocence in this drama from Oscar-winning Moonlight writer-director Barry Jenkins.

In a rave review, CineVue labelled it "a rich, tender and poetic film as much about love as it is about injustice."
"Barry Jenkins has created a film both tender and tough," The Film Stage concurred, "a major work from a filmmaker whose gifts are clearly boundless."
AV Club concludes: "strikes a balance of optimism to despair, offsetting the crushing realities of growing up in a racist culture with the tonics of love, sex, community, connection."
---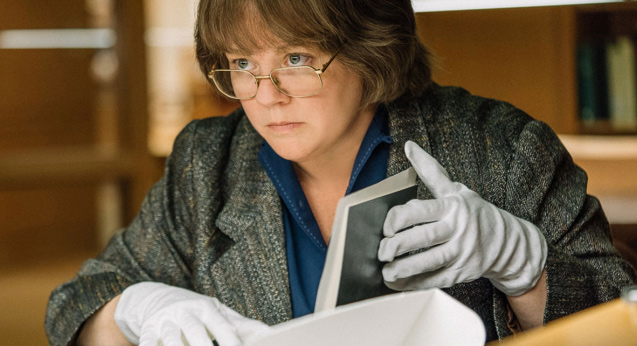 In this true story, Melissa McCarthy is celebrity biographer Lee Israel, who becomes a fraudster when times get tough, and forges letters by dead celebrities for cash.

Monica Castillo writes on RogerEbert.com that "the range in McCarthy's performance cannot be overstated."
Peter Debruge says in Variety that "it's the human side of the character that makes this McCarthy's best performance to date, revealing haunting insights into friendship, loneliness, and creative insecurity. That it does so from a uniquely female perspective is a bonus at this particular moment."
Benjamin Lee observes in The Guardian "There is a melancholic atmosphere to the film at large, a frankness about the impossibility of dreams and the importance of growing old without shackling one's self to an idealised notion of what life will be."
---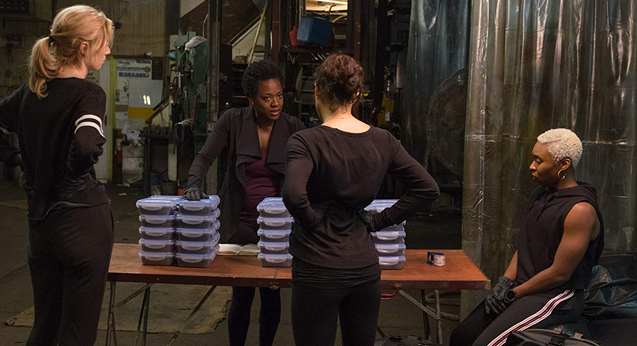 Oscar-winning director Steve McQueen (12 Years a Slave) co-writes and directs Carrie Coon and Michelle Rodriguez in this heist thriller based on the 1983 TV series. Co-written with Gone Girl author Gillian Flynn.

The Guardian called the film "a muscular, ferociously entertaining crowd-pleaser packed with superb performances."
IndieWire concurred, stating: "McQueen juggles substance with entertainment value to such eager subversive ends. The movie engages with topics as complex as sexism, police brutality, and interracial marriage, but it still delivers on the car chases and gunplay."
Variety also praised the film for its clever construction, but it came with a qualm: "given how smart a movie Widows is, there's something a touch haphazard about the way that the heist connects to everything that has come before it."
---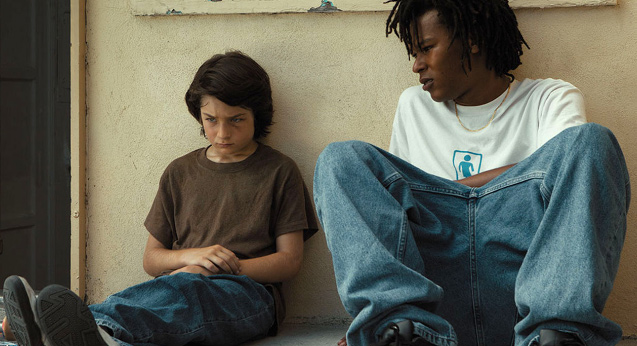 Jonah Hill's debut as a writer-director tells the story of a kid growing up in late 20th Century L.A., ping-ponging between troubles at home and a group of friends who hang out together at a skate shop.

Owen Gleiberman says in Variety it "is about as spiky and unsentimental as a youth-rebellion movie can get."
John DeFore in The Hollywood Reporter calls this "a gem that feels simultaneously informed by its author's adolescence and the product of a serious artist's observational distance."
Jason Bailey in The Playlist says Hill's debut is "so busy displaying the appropriate needle drops and cinematic influences that it never discovers an emotional heartbeat of its own."
---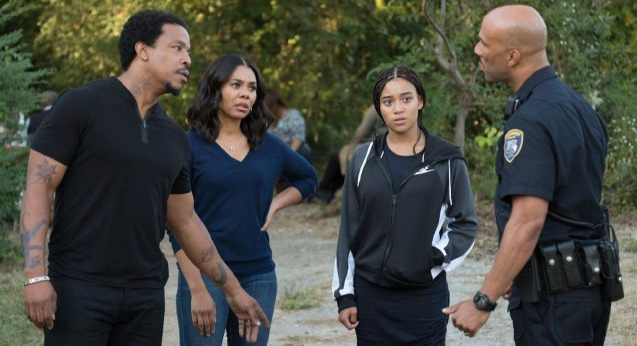 Amandla Stenberg (The Darkest Minds) is a teenager who witnesses the fatal shooting of her friend by police in this drama based on Angie Thomas's novel.

Leah Greenblatt enthuses in Entertainment Weekly that this "feels like the welcome crest of a new wave: not bland chronicles of sparkle-skinned vampires or dance-squad rivalries but real, often painfully relevant tales about race and justice and millennial identity."
Jessica Kiang describes the film in Variety as "a brilliantly modulated balancing act between dark and light, anger and optimism, white privilege mined for pointed laughs and black fury portrayed as a galvanizing force for change."
Kate Erbland says in IndieWire "For all of its weighty subject matter, The Hate U Give is consistently entertaining and unabashedly designed for a wide audience."
---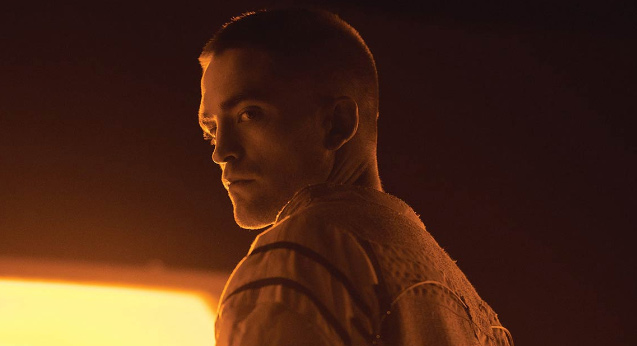 Sci-fi starring Robert Pattinson sees criminals sent into deep space, and towards a black hole. Juliette Binoche, Mia Goth, and André Benjamin co-star in this English language debut from master French filmmaker Claire Denis (Beau Travail).

Jessica Kiang writes in Variety "This kinky, often grotesque melding of genre science-fiction with all-out body horror is an audacious project, but the scope of its ambition is cleverly reined in by the low-key presentation."
Charles Bramesco notes in the Guardian "With an achievement of this calibre it's hard to resist hyperbole: High Life contains the single greatest one-person sex scene in the history of cinema."
Jordan Mintzer describes it in The Hollywood Reporter as "a film both sensual and disturbing, strangely fascinating and slightly tedious, tender and off-putting, bold and also a bit stilted."
---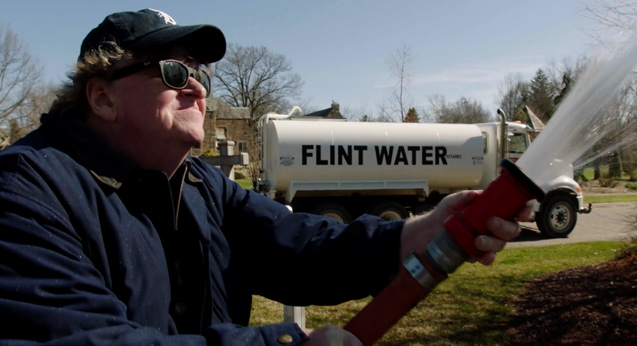 Palme d'Or-winning documentarian Michael Moore takes a look at Donald Trump's rise to the US presidency on November 9. 2016.

"Moore's tour de force," Salon declared. "A forceful, moving, and compelling call to action. A number of Michael Moore's films have made history. This time he's asking his audience to be the ones to do it."
Vulture added that Moore's latest is "also his most urgent, which is really saying something. It's one of the most urgent films ever made."
IndieWire concludes: "It might not be his best filmmaking, but Fahrenheit 11/9 is fraught with a critical mindset that syncs with the zeitgeist. It's a messy movie for messy times."
---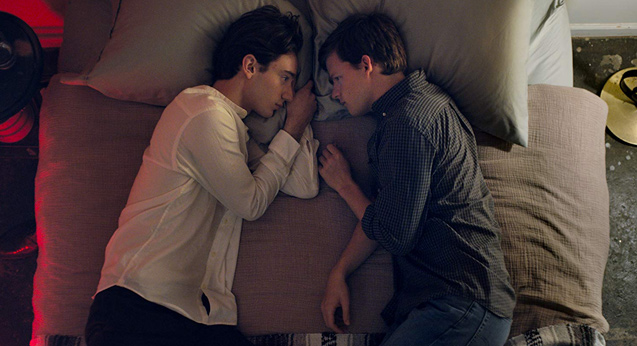 Oscar nominee Lucas Hedges (Manchester by the Sea) leads this true story drama as a 19-year-old who comes out to his parents (Nicole Kidman & Russell Crowe). He is faced with an ultimatum: attend a conversion therapy program – or be permanently exiled and shunned by his family, friends, and faith.

The Hollywood Reporter loved it. "It deserves praise not as a polemic but as a richly humanistic, emotionally searing drama that sticks in the memory."
Vanity Fair added to the praise by calling it an "earnest, solidly made film [that] will be most effective on, and maybe necessary for, those immediately suffering under the crush of anti-gay bigotry, and those perpetrating it."
However, The Playlist felt some limitations. "Boy Erased has problems depicting the fear, intimidation and psychological trauma such programs can inflict on even the most willing of participants. But that's likely because, at its core, the film isn't really about the gay conversion experience."
---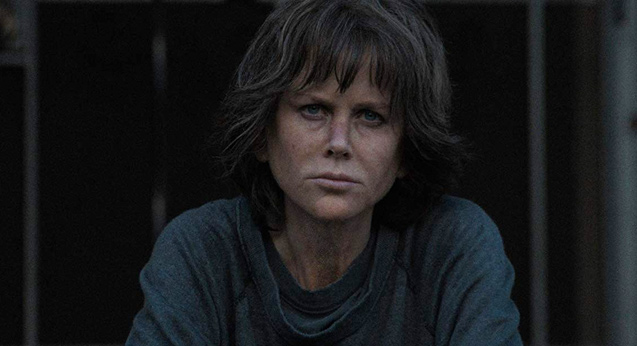 Nicole Kidman plays a broken and battle-hardened police detective in this crime drama from director Karyn Kusama (The Invitation).

Variety gave props to Kidman's performance, saying "she disappears into an entirely new skin, rearranging her insides to fit the character's tough hide."
Also impressed, The Playlist forewarned: "it requires a certain amount of patience, but when Kusuma, Kidman and Destroyer finally kick it into high gear it's so, so worth the wait."
"This unapologetically pulpy drama benefits from [Kidman's] relentless ability to wrestle control of every situation," IndieWire concludes, "whether it's a gunfight that goes horribly awry or…" …we're omitting that last part out because it's a bit of a spoiler.
---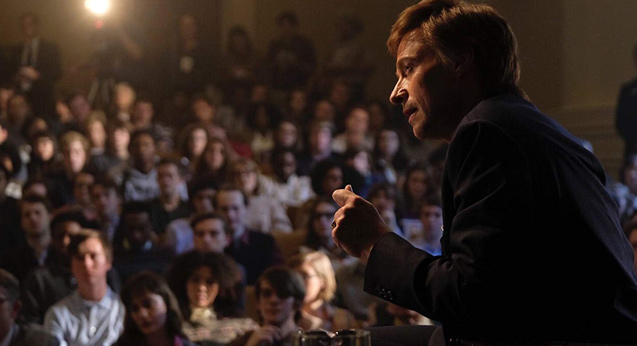 American Senator Gary Hart's (Hugh Jackman) 1988 presidential campaign is derailed by scandal in this political biopic from four-time Oscar nominee Jason Reitman (Juno, Up in the Air). Vera Farmiga and J.K. Simmons co-star.

In a 4-star review, The Guardian found a lot to praise: "The dialogue has a less smug Sorkinesque beat to it and Reitman choreographs scenes of chaos with finesse, from frenzied campaign headquarters to tense newsroom meetings."
The Playlist praised Jackman for delivering "one of the best performances of his career" but also credited Reitman for using "a large cast of characters to give depth to the events in question."
Reitman's hands were "confident and clumsy in equal measure" according to a less-than-impressed IndieWire. The review elaborates: "[The film] tries to split the difference between Veep and All the President's Men. That's a tough needle to thread, and it doesn't take long before The Front Runner throws in the towel on that idea."
---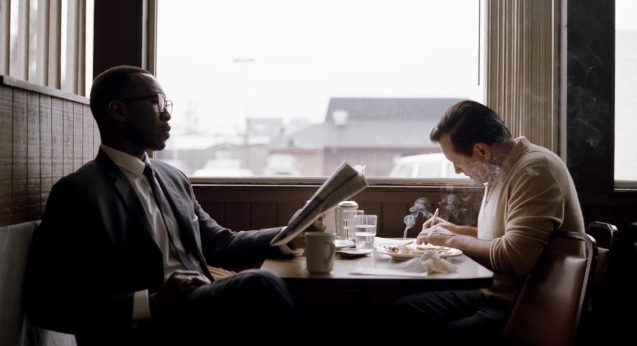 Road comedy-drama with Viggo Mortensen as an Italian-American bouncer from the Bronx hired to drive a world-class concert pianist (Moonlight's Oscar-winning Mahershala Ali) on a tour across the 1960s American South.

Victor Stiff in The Playlist says the film "enlists two of today's most talented actors, pairs them with a witty script, and then lets the sparks fly."
Peter Debruge in Variety notes "Green Book can't heal racism, but it's a reminder that spending time with people different from ourselves, even if only in the dark on a movie screen, can be the key to combating prejudice."
Benjamin Lee says in The Guardian "Yes, this is entertainment pitched at a wide audience and is constructed in the most easily digestible way possible but it still serves a significant purpose to remind white audiences of the difficulties faced by those of colour."
---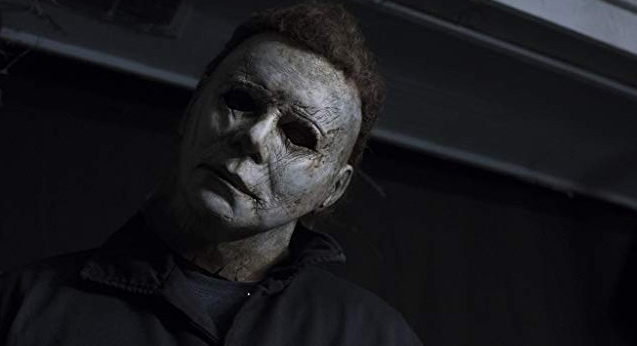 Jamie Lee Curtis returns to her role in the sequel to the classic horror, set 40 years after the events of the first movie.

"A big, funny, scary, squishy, super-meta sequel," Entertainment Weekly praised, "[the film] brings it all back to the iconic 1978 original."
Hollywood Reporter shares the sentiment, adding that "this Halloween ends in a blaze of glory."
However, Slant wasn't big on the big guy's return: "For all of the film's attempts to get back to the sinisterly sidling Michael of the first Halloween, his stealth movements no longer terrify because his fixations are less unthinkingly instinctual, more compulsively mortal."
---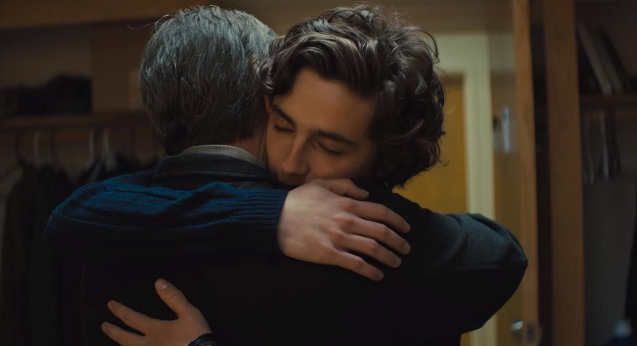 Steve Carell is a father who watches his son (Oscar nominee Timothée Chalamet, Call Me By Your Name) struggle with meth addiction in this drama based on a true story.

Leah Greenblatt describes the film in Entertainment Weekly as "lovingly, meticulously made but almost too much like real life: an impressionistic series of highs and lows, relapses and recoveries, without the necessary anchor of a cohesive arc."
Owen Gleiberman in Variety says "Every last thing the movie shows us about addiction, and the effect it can have upon those who are trying to save an addict from himself, is entirely authentic."
Justin Chang in the LA Times observes "Chalamet, fresh off his star-making performance in Call Me By Your Name, again provides piercing access to a teenage boy's inner life, this time in a vastly different and more anguished emotional register."
---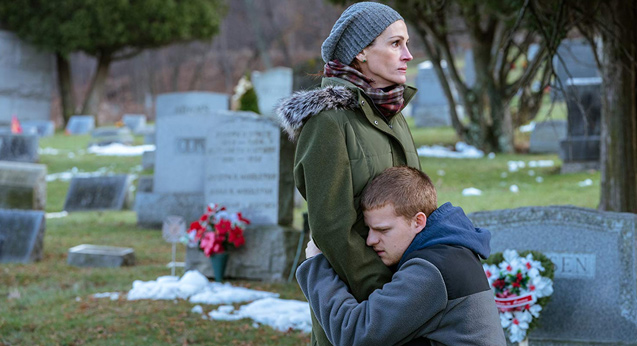 Julia Roberts and Lucas Hedges (Manchester by the Sea) star in this domestic drama written by Oscar nominee Peter Hedges (About a Boy).

"Julia Roberts blasts through this family reunion drama-turned-thriller with one of the most forceful performances of her career," raves Screen International.
Variety adds that "[director Peter] Hedges is Lucas' real-life dad, creating a part that showcases the talented 21-year-old's abilities."
"There are good intentions and good performances here," The Guardian agrees, "but they're squandered in a movie that isn't quite sure what it should be and how far it should go."
---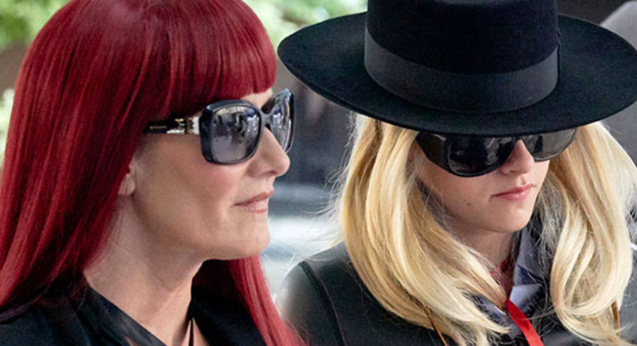 Based on her own memoir, the true story of a young woman (Kristen Stewart) who fooled the world portraying fake literary persona LT LeRoy.

Christopher Schobert on TheFilmStage writes "The casting of Stewart and Dern is inspired, and they make Jeremiah Terminator LeRoy a tasty, satisfying version of one of the most gobsmackingly wacky literary hoaxes of the last two decades."
Similar thoughts are offered by Eric Kohn in Indiewire: "the movie's ace in the hole is Kristen Stewart as its lead, inhabiting the genderqueer character with a credible shyness and curiosity that suits the actress' strengths."
David Rooney in The Hollywood Reporter observes "For a movie about what's going on under the elaborately staged surface, it's pretty much all surface, right down to its shallow observations about gender fluidity, queer identity and the creative freedom of the alternate persona."
---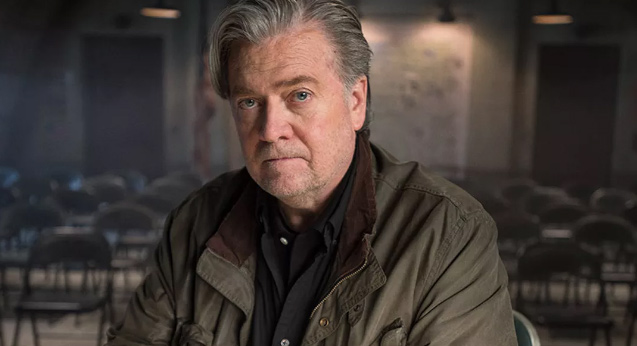 Documentary portrait of controversial U.S. conservative strategist and Trump campaign guru Stephen K. Bannon by non-fiction maestro Errol Morris.

Eric Kohn declares in IndieWire that the film "delivers a suspenseful and upsetting showdown between one man confident of his cause and another mortified by it."
Deborah Young writes in Hollywood Reporter "Though stylistically quite different from the director's The Fog of War: Eleven Lessons From the Life of Robert S. McNamara, it shows the same ability to engage the viewer in American politics through a strategy of detached passion."
Owen Gleiberman in Variety says the doco "isn't investigative filmmaking — it's a toothless bromance."
---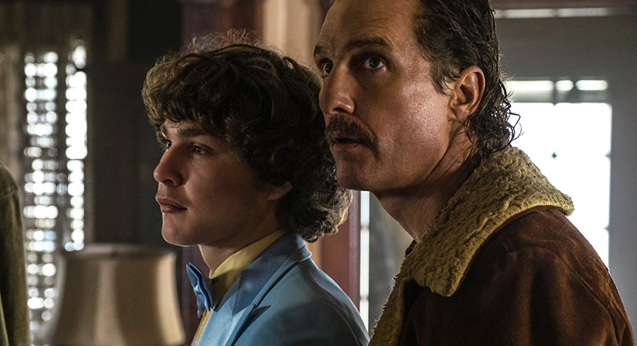 Newcomer Richie Merritt and Matthew McConaughey star in this crime drama based on a true story, helmed by five-time BAFTA-nominated director Yann Demange ('71).

Labelling it a "bland retelling," IndieWire slammed the film for being "a series of crude, unremarkable encounters and the very thing this true story shouldn't be: poverty porn."
"Despite impressive performances by Matthew McConaughey and newcomer Richie Merritt, the film fails to engage or enlighten," Hollywood Reporter added.
"Demange directs the heck out of it," Variety tried to praise before eventually comparing it to "a glorified TV movie, albeit with a better cast and a much hipper score."
---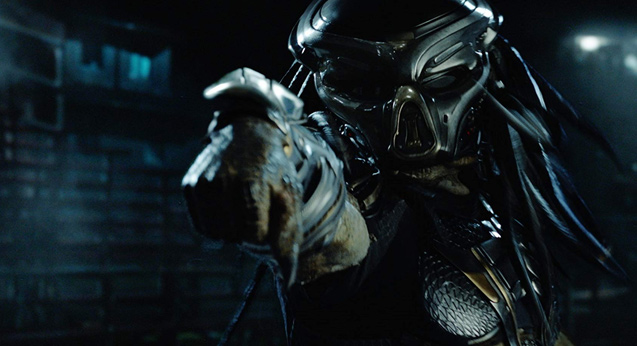 Director Shane Black (Iron Man 3, The Nice Guys) oversees the Predators' return to Earth – genetically enhanced this time around.

"In most respects, it plays like the exact sequel writer-director Shane Black might have made in the late 1980s," states the AV Club in a positive review. "Black has captured the spirit of that bygone era of adrenaline-junkie junk."
Time Out New York has a rather sharp double-edge sword of an opinion, stating: "It's a so-so movie for grown-up kids who like the smell of their own trash."
Total Film gave props to the film's pace by saying "the relentlessness doesn't allow you any time to catch a yawn, but it's also not too conducive to tension or suspense."
---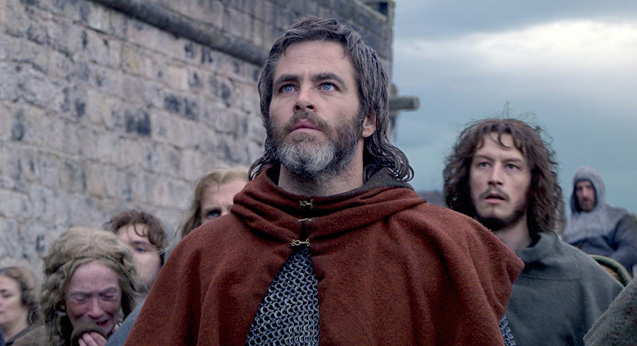 Chris Pine reunites with his Hell or High Water director for this historical action drama where he plays Scottish warrior king Robert the Bruce.

"It can be very engaging but it is simply too inconsistent," wrote IGN.
The Guardian wasn't any kinder, saying the film "gives us screams, scowls and rolling vistas – but precious little depth."
Wrapping it all up, Variety's tepid take rounds the general reception off: "Outlaw King never quite compares to the many films it's so keen to imitate, and in some cases outright quote."
---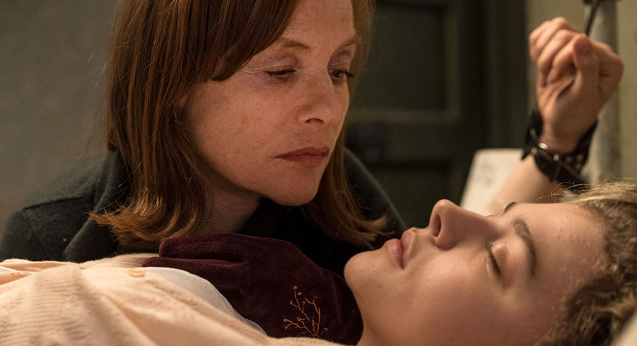 Psycho-thriller pairs Chloë Grace Moretz and Isabelle Huppert in a tale of obsession from director Neil Jordan (Byzantium).

Kate Erbland on IndieWire calls the film "hearty fun, a "bad" movie that's made suddenly good by the involvement of a game audience and Jordan allowing Huppert to go certifiably batshit on a doe-eyed Moretz."
In The Globe and Mail, Barry Hertz says Jordan "seems to be convincing himself near the beginning that Greta is a serious thriller, but that's a vision that just doesn't jibe with the unintentional (I think?) comedy that follows."
Benjamin Lee writes in The Guardian "Huppert's involvement hints that we're heading somewhere tantalisingly strange yet for so long, it's stuck in third gear, the plot plodding along, sleepily ticking all the boxes we expect."
---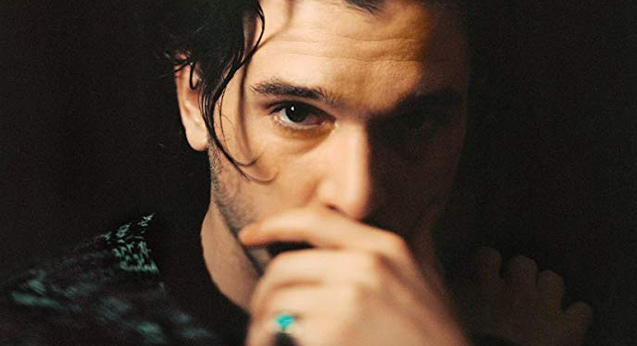 Kit Harrington leads the English-language debut of filmmaker Xavier Dolan (Mommy) as a TV star whose letters to a young fan are made public, leading to an ugly storm of press.

"A shocking misfire," IndieWire declares from the top turn buckle, "a campy (if at times inspired) burst of melodrama and ludicrous scenarios caving into each other in a spectacular mash of half-baked ideas."
The Hollywood Reporter adds an elbow drop to that slam: "Dolan has not quite salvaged a story whose default setting seems to be mirthless, ponderous navel-gazing."
And here comes The Guardian with the chair: "None of it rings remotely true and his insistence on playing out so many scenes at such a high level can make it an excruciating watch."
---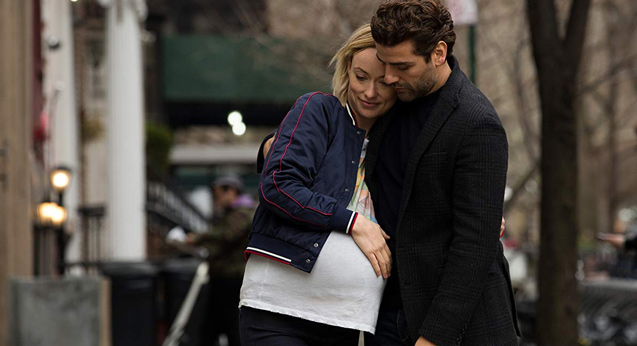 Oscar Isaac (Ex Machina) and Olivia Wilde (Her) lead a multi-generational love story spanning both decades and continents.

The Hollywood Reporter… "It's contrived at every turn and talky like a French film."
IndieWire… "Life Itself thinks you're stupid."
The Guardian… "Dire daisy-chain melodrama makes you pray for death."