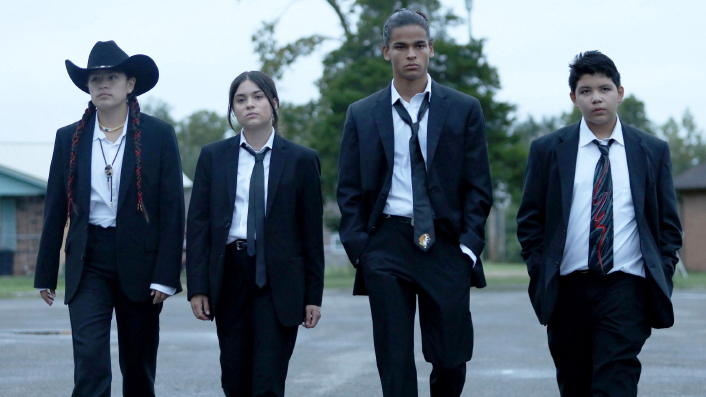 How to watch Taika Waititi-produced teen comedy Reservation Dogs in NZ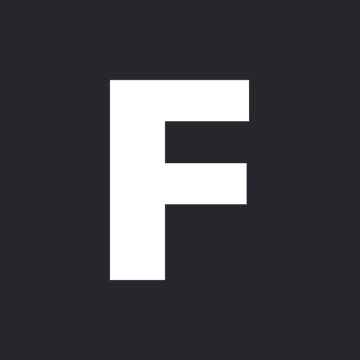 ---
After hearing from elsewhere in the world how good Reservation Dogs is, Aotearoa can sleep easy knowing we'll get to see it.
"You're good thieves, best in town", a scruffy guy says, handing over cash to a trio of teens…before admitting that "it is a small town."
The small town in question is actually a reservation, making this teen series one of TV's first First Nations stories with this kind of irreverent, slacker strain of comedy. Produced by Taika Waititi and Sterlin Harjo, Reservation Dogs is a must-see, introducing us to a gang of Indigenous Oklahoma kids desperate to get out to California. It's available on Disney+ from September 15 when the first three eps of the eight-episode season will be available to stream.
New talent D'Pharaoh Woon-A-Tai, Devery Jacobs, Paulina Jewel Alexis and Lane Factor play a quartet of unlikely heroes, all clad in awesome suits to rep the Quentin Tarantino vibe referenced in the series' title. Their mission, should they foolishly choose to accept it, involves taking on whatever petty crime schemes they can to raise money for their West Coast ambitions.
You might recognise Zahn McClarnon, the bad arse killer Hanzee from season 2 of Fargo, as the beleaguered cop who questions the gang on the disappearance of a truck full of chips. A crunchy and hilarious mystery.
As Disney's press release points out: "Filmed on location in Okmulgee, Oklahoma, Reservation Dogs is a breakthrough in Indigenous representation on television both in front of and behind the camera. Every writer, director, and series regular on the show is Indigenous. This first-of-its-kind creative team tells a story that resonates with them and their lived experiences – and invites audiences into a surprisingly familiar and funny world."
If you're drawn in by the setting, lovable characters, and quite beautiful yet low-key aesthetic of the series as exhibited in the trailer above, Disney+ is the place to be: the home of the Reservation Dogs, whether their plan to get out of the rez works out or not.