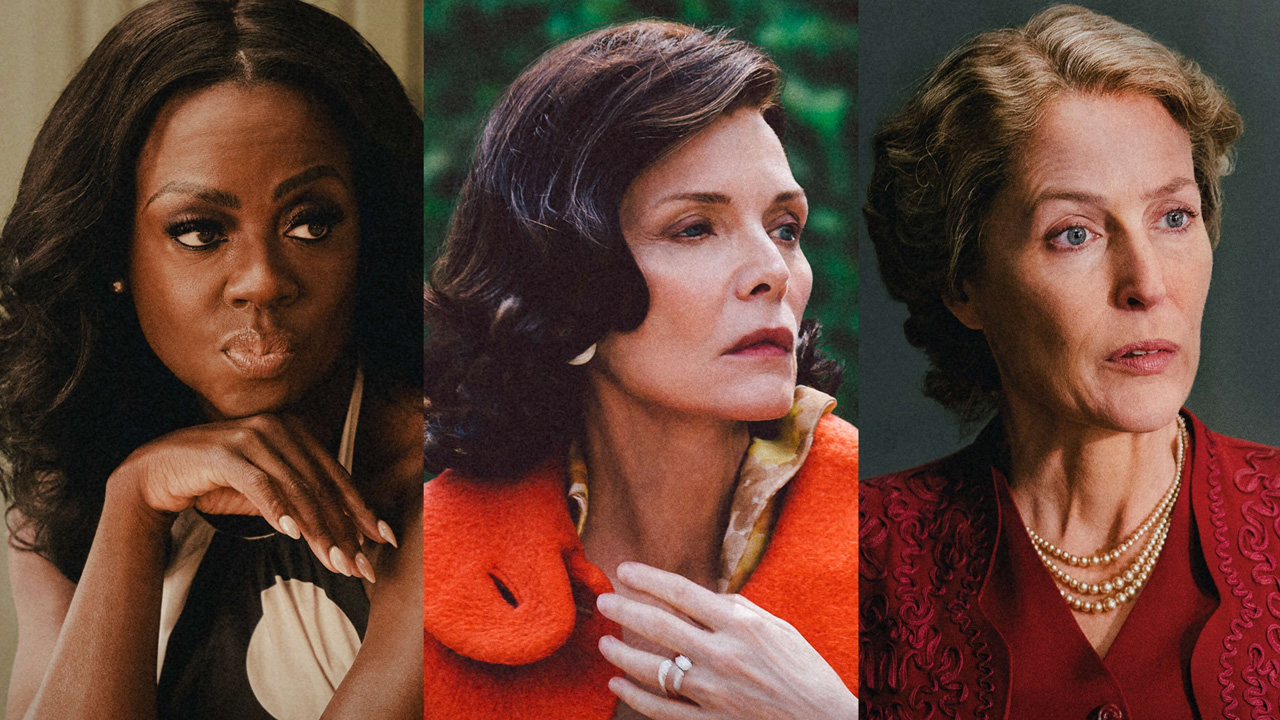 White House series The First Lady centres on three striking performances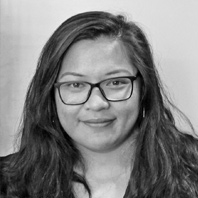 ---

Viola Davis, Michelle Pfeiffer and Gillian Anderson give striking performances as First Ladies of the United States in The First Lady – stream it 17 April on Neon. The 10-episode series gives us an insight into Michelle Obama, Betty Ford and Eleanor Roosevelt's respective journeys to and in the White House, writes Laumata Lauano.
In the opening scene of the show Michelle Obama (Viola Davis), who's sitting for artist Amy Sherald (Tiffany Hobbs), asks why the artist isn't also painting the president.
"Well, the thing is, the president, even a Black president, is the institution," Amy explains, "I don't want to just paint the official. I am interested in the real."
It's a tone-setting moment, informing us of creator Aaron Cooley and showrunner Cathy Shulman's intentions for the series. However, despite some amazing performances by Davis, Pfeiffer and Anderson as these complex and dynamic women, The First Lady inevitably may have bitten off more than it can chew.
She's a pretty big undertaking, but you wouldn't expect anything less from a reframing of American leadership through the lens of the women at the heart of the White House. Told through interweaving storylines the series weaves together the personal and professional lives and legacies of these first ladies in a way that isn't too confusing and allows each storyline to complement each other.
In the first half of the 20th century, Eleanor Roosevelt (the longest serving First Lady in US history from 1933 to 1945) was helping her husband navigate life-changing illness and disability, the Great Depression, and the Second World War all while championing women's rights and human rights.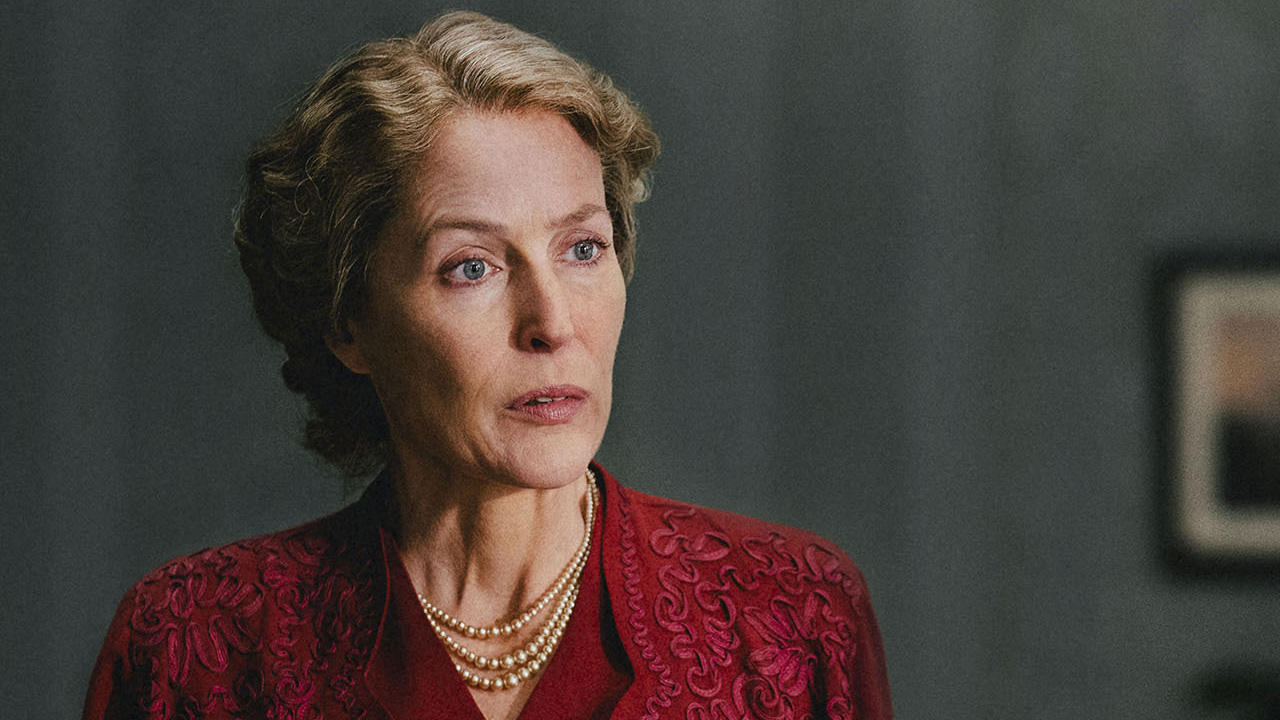 Anderson is formidable yet delightful as the former first lady, her mannerisms, her voice… her "friendship" with journalist Lorena Hickok (Lily Rabe). I can appreciate a good love story, and I believe this will be the first time ER's alleged queer relationship with the pioneering American journalist will be depicted onscreen. Even in the trailer, you can tell there's a little something-something going on between the two, so it'll be interesting to see how the nature of the relationship between Hick and Eleanor as lovers will be handled. More importantly, however, is Anderson's interpretation of ER's presence, it's subtle but strong and withstanding and you're also given glimpses into her past as a child that really shapes an intriguing life as a first lady that will unfold throughout the series.
What feels like a lifetime later, but is only a few decades, America is introduced to Betty Ford, wife of Gerald Ford (Aaron Eckhart). Ford brings an outspokenness about her health struggles and outward support for feminist causes that is like a breath of fresh air. Pfeiffer is utterly charming as Betty, an ex-dancer, active mother and someone who was battling substance abuse—thrust into this position as the first lady. A pro-choice Republican who became the first lady, and took on a feminist agenda. Pfeiffer imbued the role with gumption, much needed as Betty was one of the few who were willing to disagree with their husband in public. Pfieffer does an amazing job at portraying and acknowledging the former first lady's public struggles with addiction to pain medication and alcoholism, as well as her experience with breast cancer. Doing so with an honesty that is absolutely true to what the former first lady stood for above all else, being true to herself and to others.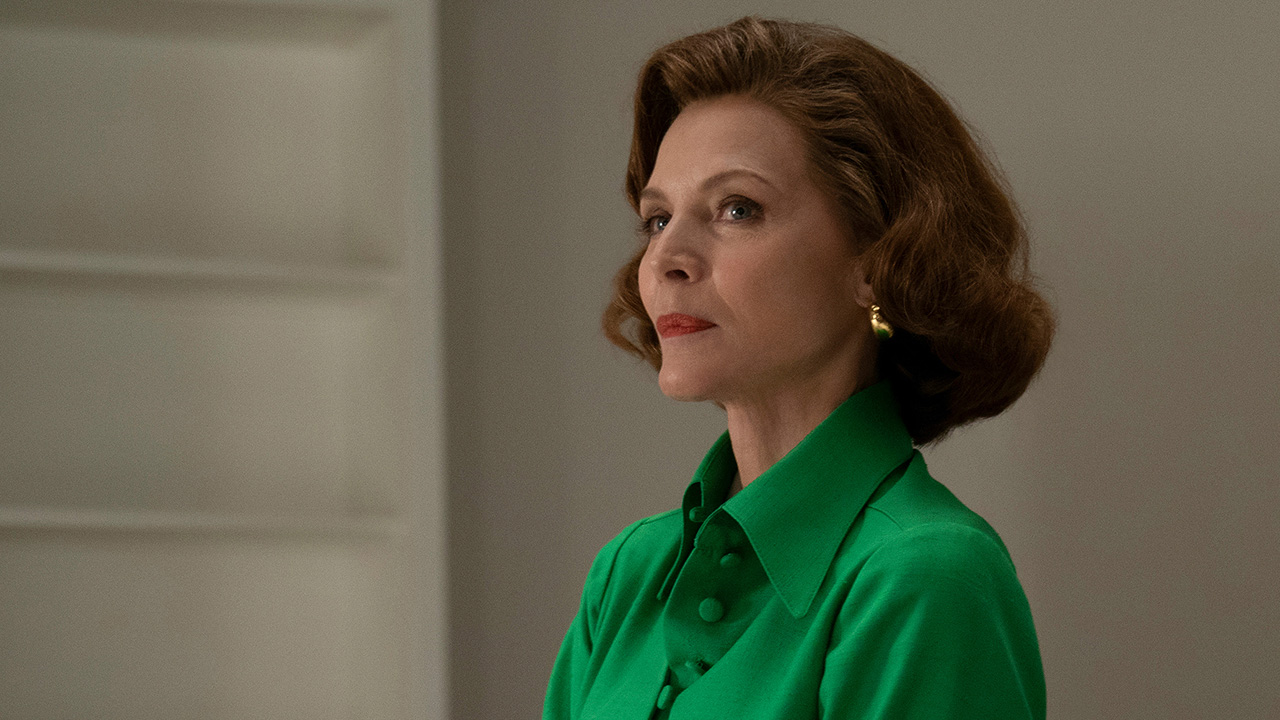 The 21st century in the series gives us Michelle Obama, who winds up dedicating herself to issues like health care alongside Barack as they face the unique challenges of life as America's first Black first family. Davis is mesmerizing as Obama, there was speculation that they didn't much look alike when Davis was cast. But not even a minute into her first scene and any questions of who would have been better cast are quelled—the answer to those questions is no one.
Michelle Obama's story, as well as the other two first ladies' stories, are one that have been reported on and told to death for sure, but intriguing nonetheless. They are all heroically fighting forces that would try to silence and turn them into beautiful glass renderings of themselves that they were not.
Davis' take on the first African American First Lady, and the writers' takes, is one of a woman already killing it as an elite professional before her husband won the presidency. She is determined not to give up her identity, passions and parenting by her own hand, and she absolutely refuses to reduce herself and her role to that of a 'Black Martha Stewart' in the white house.
Now, there's no denying that Davis captures Michelle's keen intelligence, motherly warmth and all-round dopeness but sometimes I do feel I get caught up in her physical manifestations of Michelle's facials if I'm honest. I can't help but get distracted by the way she seems to be overcompensating the differences in appearance with the perfecting of facial movements.
However despite the depth of acting, I don't think the show goes deep enough into the complex nature of their lives. But there's no denying the acting chops of each lead, and it makes up for the somewhat lifetime biopic feel to the series that I can't seem to shake. I could watch Davis acting as paint drying and not get tired to be fair.
After the first couple of episodes you're hoping that the series will delve deeper, allow the viewer more conflict and the characters more to them than what is already known or rumored. Going beyond Michelle, Betty, and Eleanor assuming their new positions, and the initial (albeit ongoing) struggle with their husbands' advisers. Who would look to undercut and undermine their desire for independence and need to make a difference at every turn.
We know we can't outright see these women lead out and away from under their husbands' institutions. Despite this there's a hope that we will see moments where this friction is addressed on a more personal level. That we cut through to the humans underneath the well known personalities and lives.