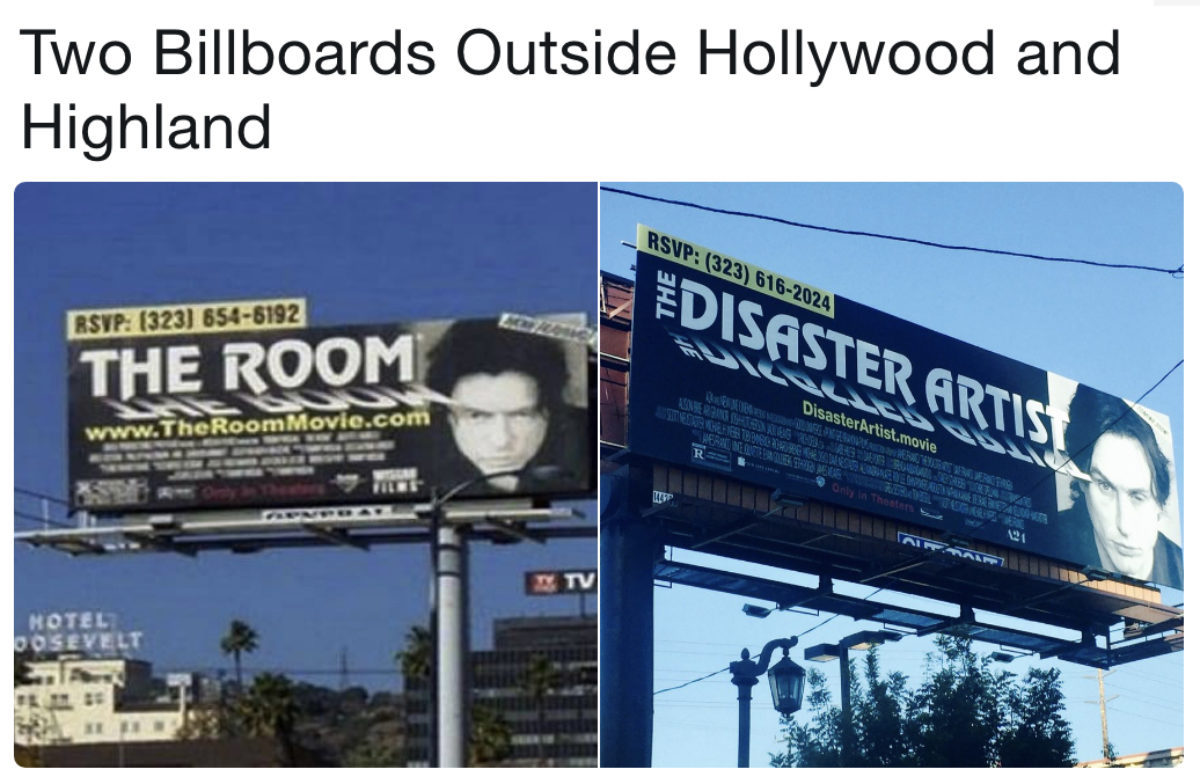 Steve Newall Talks to James Franco/Tommy Wiseau Live on Conan O'Brien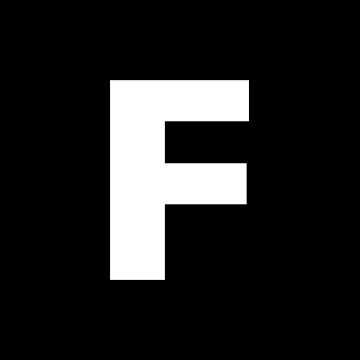 ---
In recent weeks, audiences have been falling in love with James Franco's The Disaster Artist, chronicling the origins of cult film phenom The Room. I called The Disaster Artist "hilarious and heartfelt" in my review, also saying it "ekes more consistent laughs out of Tommy Wiseau than any fictitious character this year".
I'm not in the minority, with the film, and Franco's performance in particular, nominated for honours at the Golden Globes, Independent Spirit Awards, Critics' Choice Movie Awards and SAG Awards.
As part of the promo for The Disaster Artist, the film a billboard went up in Hollywood mimicking the original set up to promote The Room.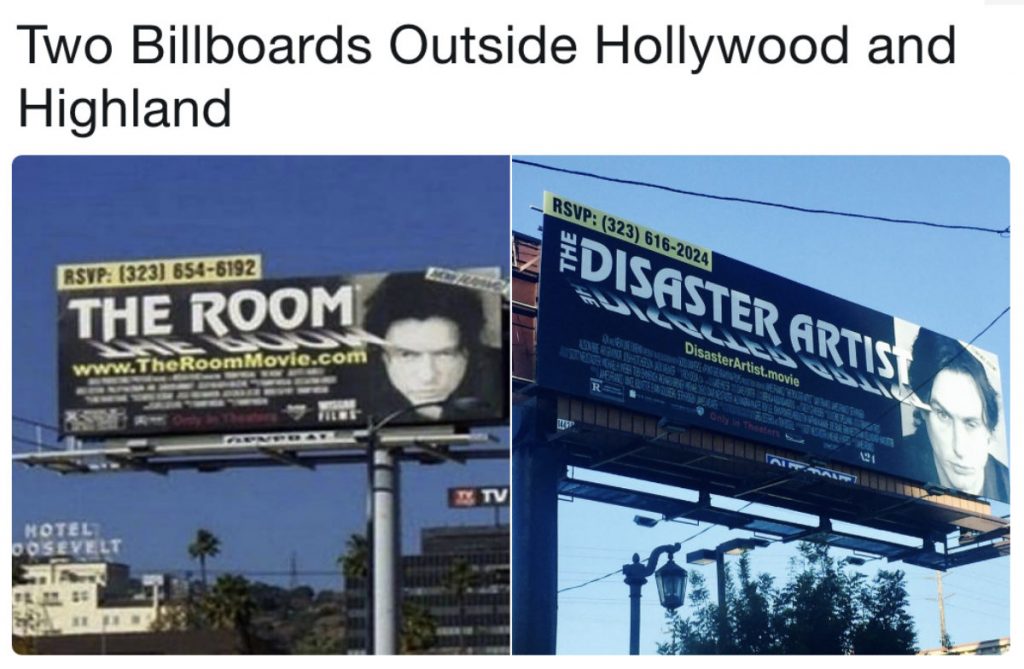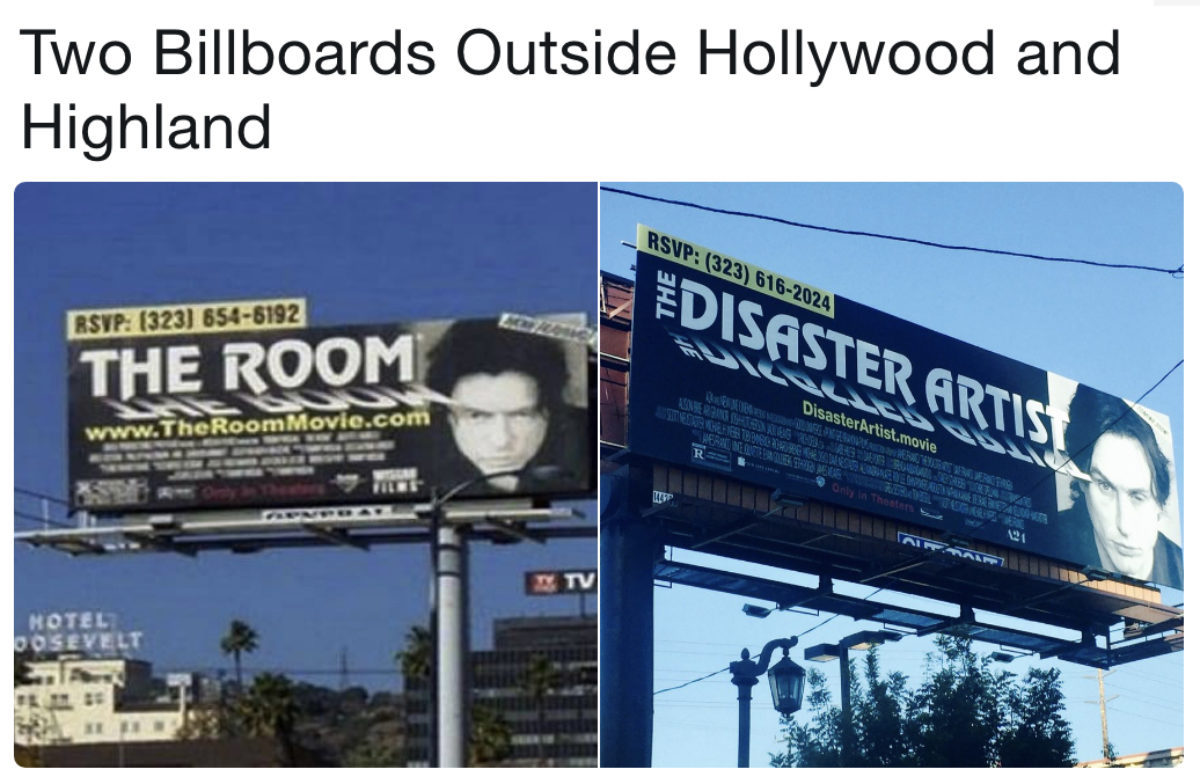 Calls to the new billboard went to an answer message voiced by James Franco – in character as Wiseau.
And then Franco started taking calls, also in character.
I'd been trying to get through to Franco/Wiseau for weeks. I had questions.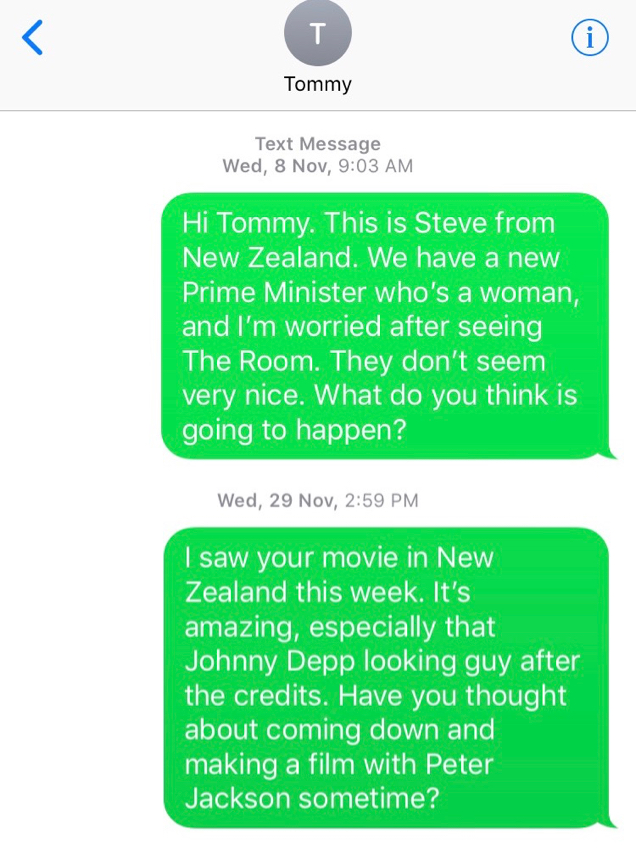 But if you text the number, all you get is an auto-reply: "Call me".
I'd pretty much given up, and then in the middle of an Important Work Lunch I went to play my fellow diners the answerphone message, but something was different.
Franco had picked up.
And of all the times to get through to him… It was right at this moment:
Thanks for having me, Team Coco.
Totally fucking crazy.
The Disaster Artist is really, really, good – click here for session times.
PS Connan Mockasin plays Laneway Festival and this week also announced a headline tour of NZ (click here for dates and tix).
PPS This just gets better and better: