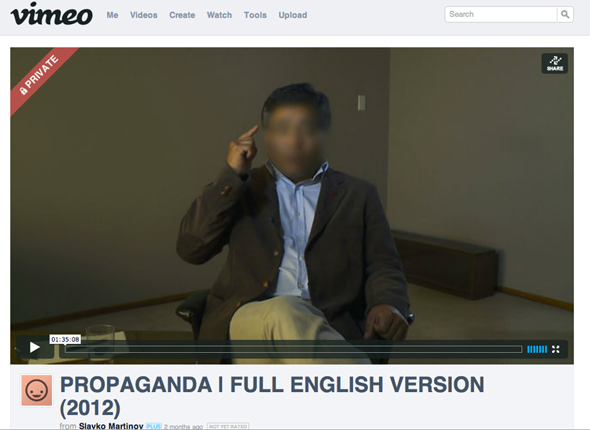 Ten Doc Edge Films to Seek Out
---
The Documentary Edge Festival is on its way with a selection of over 60 films from New Zealand and abroad. It'll be the first film festival held at Q Theatre in Auckland from April 10th to 21st, and travels to Wellington May 8th to 19th for screenings at Reading Cinemas Courtenay and the Film Archive.
The programme is divided into eight sections: World Cinema, Culture Vultures, Generation Next, The American Dream, Sign of the Times, Human Rights, Game On and Special Presentations. Plus, you can also check out a selection of short films.
It's a mighty programme, with a massive range of films on offer. Flicks' James Croot has seen a whole bunch of 'em (the lucky devil). Here are his ten recommendations for which films you should hunt down.
---
The Four Year Plan
As QPR look set to slide out of the Premier League this season, witness the bizarre goings on which amazingly led to them getting there in the first place. Director Matt Hodgson was given carte blanche to film the club's takeover by Formula One heavyweights but what he gets is an amazing insight into the wheeling and dealing and personal politics involving in its day-to-day operations. Watching Flavio Briatore and his henchman Gianni Paladini hire and fire managers on a whim makes for compulsive drama.
---
The Iran Job
Fascinating sports tale that revolves around the exploits of NBA fringe player Kevin Sheppard as he adjusts to life in Iran while attempting to take new franchise A S Shiraz to the Iranian Super League Playoffs. While the oncourt action is at times thrilling, it's the sideline stuff that really engrosses, particularly the cultural clashes as his frustration nearly creates a national incident and his attempts to celebrate Christmas are met with amusement and bemusement.
---
Red White Black and Blue
Those lamenting the absence of Sainsbury and Close Up from our small screens can at least take delight in the pillory the programme receives because of its appalling coverage of a tour of New Zealand by high school rugby teams from South Central LA. This mythbusting documentary aims to prove perceptions of the area are far from the truth and intriguingly hints at how keen the Americans are to retain their Olympic Rugby Gold in 2016 and what untapped potential for the sport Afro-Americans possess. Although no one seems to have told them the differences between 15s and 7s.
---
Karsu
Profile of the Netherlands' answer to Norah Jones. Karsu Donmez is a talented singer used to only performing in her Turkish immigrant parents' restaurant. However, when the wider world discovers her she not only has to make some tough choices about a recording contract but also has to steel herself for national media attention and the opportunity of singing at New York's Carnegie Hall. What's particularly fascinating is how she attempts to keep her private life out of the newspapers and even from her parents.
---
Shadows of Liberty
A typical "America is going to hell in a handbasket" spookfest that this festival is so good at sourcing. This one puts the focus firmly on America's media and how it has become owned by just a few multi-stranded, multi-national conglomerates. Provides examples of commercially driven television and how we don't have news anymore, just entertainment. Would provide a good warning to New Zealand, if we didn't already have Seven Sharp.
---
Dance For Me
Cross-cultural dance movie in which a teenage Russian boy (whose mother lives in China) struggles to adjust to life in Denmark where he is furthering his education in the movement artform. Not so much focused on the dancing competitions but instead by the dynamic between him and his dance partner, especially as she is more like a surrogate sister for this only child. Provides proof that maybe you shouldn't live with your dance partner.
---
Pretty Brutal
Forget the candy coated trappings of Drew Barrymore's admittedly entertaining roller derby dramedy Whip It, this is the crazed and potentially extremely violent sport in all its raw intensity and compelling subplots. Monica De Alwis lifts the lid on The Pirate City Rollers and while the results and on-rink behaviour aren't always pretty, Pretty Brutal is pretty entertaining.
---
Trashed
Getting a bit more involved in this environmental project than providing just the traditional celebrity voiceover, Jeremy Irons physically sets out to discover the extent and effects of the global waste problem. Has the potential to be this year's An Inconvenient Truth.
---
Propaganda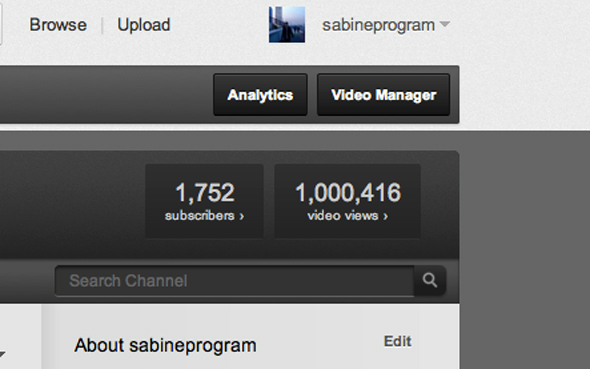 Billed as either a damning indictment of 21st Century culture or the best piece of propaganda in a generation, excerpts of this Kiwi-inspired "doco" have attracted more than a million hits on YouTube. Apparently featuring a North Korean scientist, hundreds of TV excerpts and archival footage, it is actually the brainchild of Christchurch filmmaker Slavko Martinov.
---
Detropia
Fans of Michael Moore's Roger and Me should definitely check out  Ewing and Grady's investigation into, and lament at, the demise of the once-vibrant Motor City.  Possibly a good thing Christchurch residents can't see this, given the lengths local city councils in this doco have to go to in order to balance their budget. A frightening vision of the present and possibly our own future.