The best new and returning shows coming to TVNZ+ in 2024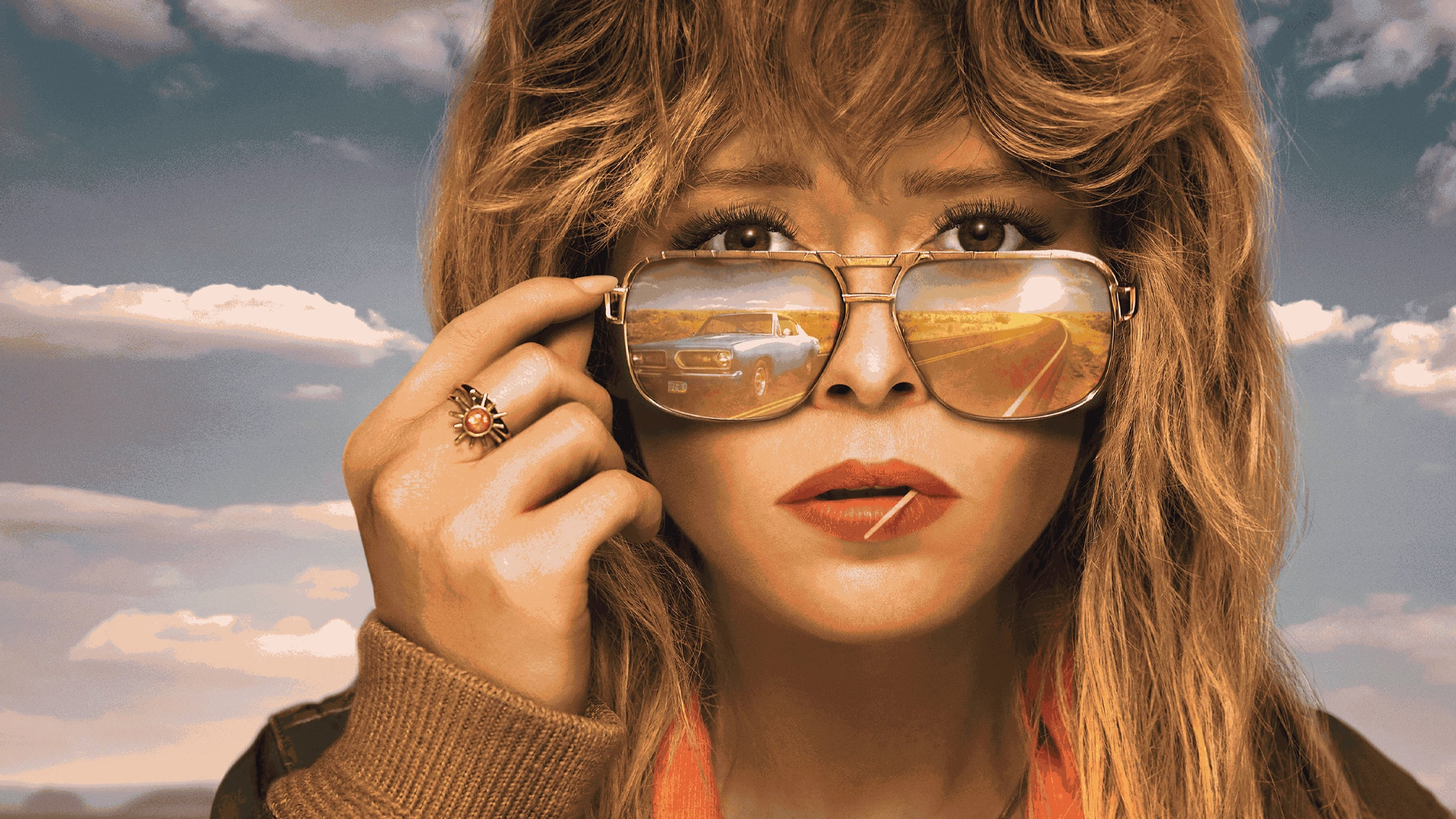 TVNZ+ announced its line-up of homegrown shows and international series for 2024.
Among the new Aotearoa series coming to TVNZ+ next year, one of the most intriguing and exciting is Testify, which stars Craig Hall (Uproar) and Vinnie Bennett (Whina) in a web-of-lies story about a family at the head of a mega-church. The team behind Wellington Paranormal returns with new supernatural comedy series Warren's Vortex, exploring parallel versions of New Zealand made accessible in a shed in Lower Hutt. Having conquered both Celebrity Treasure Island and Guy Montgomery's Guy Mont-Spelling Bee, comedian and Queer Academy host James Mustapic takes on a new challenge—finding his mother a new man—in James Must-A-Pic His Mum A New Man. And in new factual series Four Go Flatting, young New Zealanders with intellectual disabilities go through a real-life temporary flatting experience.
The new international shows announced for TVNZ+ next year include three of particular interest. Eddie Redmayne leads a series adaptation of 1973's The Day of the Jackal, the political assassination thriller based on Frederick Forsyth's best-selling novel. Kathy Bates leads a new take on Matlock, the classic '80s criminal defence series brought to modern day. And in a match made in heaven, Sam Neill and Annette Bening lead a series adaptation of Liane Moriarty's novel Apples Never Fall.
Some of the big TVNZ+ hits also set to return, including popular local crime shows The Gone, My Life is Murder, and Brokenwood Mysteries. The second season of Rian Johnson's Poker Face will also hit the platform next year, as does true medical crime anthology saga Dr. Death. Those of you who've asked us about a new season of brilliant comedy Hacks can now join us in being pleased about its comeback, too. Plus, new seasons of Star Trek: Discovery and Star Trek: New Worlds also return alongside the greatest planetary adventure series of them all—Sir David Attenborough's Planet Earth III.
Here's the official press release with more titles from the TVNZ+ 2024 announcement:
FACTUAL FAVOURITES, NEW AND OLD
The property genre is well and truly covered on TVNZ – UK television icon Phil Spencer makes the trip down under, taking Kiwis around the country in new series New Zealand's Best Homes with Phil Spencer. A local version of Spencer's hit show Love It or List It, Love It or List It NZ, alongside new series My Dream Green Home and the return of Grand Designs NZ, Country House Hunters New Zealand and Moving Houses round out the offering.
New series The Hospital* lifts the curtain on what it's like to be a junior doctor in Middlemore Hospital, and the Casketeer's Tipenes' take a journey through grief around the globe in Casketeers: Life & Death Around The World*. Celebrity Treasure Island returns for a sixth series, and the most recent CTI winner, comedian James Mustapic, embarks on a journey to find love for his mum in James Must-A-Pic His Mum A New Man. Colin and Manu are back to test home cooks around New Zealand in a new season of My Kitchen Rules NZ, while New Zealand's best home bakers return in a new season of The Great Kiwi Bake Off. Sonia Gray will help Kiwis uncover the truth behind their whānau's history in My Family Mystery* and young New Zealanders with intellectual disabilities will get a real-life temporary experience of flatting in Four Go Flatting*. Relentless* takes an exhilarating journey following six fighters vying for a spot on one of the world's most esteemed MMA teams at City Kickboxing Gym.
Emotive and enlightening documentaries will captivate audiences in 2024. Written by one of the survivors, The Lost Boys of Dilworth* explores the issue of abuse at one of Auckland's wealthiest schools from a deeply personal viewpoint.
Documentary New Zealand returns with six bold new titles, including Mana Kura*, following a grass-roots initiative pioneered by whānau in Papakura, providing wraparound community support for youth offenders and The 501s: Inside*, examines Australia's deportation of New Zealanders through a decade-long lens. Other documentaries featured are Hyper, The Filters, Predict My Future and Trans And Pregnant.
Sir David Attenborough's awe-inspiring Planet Earth III will delight and astonish viewers once again when it airs in 2024, while MasterChef: Dessert Masters sees Australia's greatest pastry chefs, chocolate connoisseurs and baking experts, many who have set mind-bending challenges on MasterChef, compete for the $100,000 prize and to be named the first-ever Dessert Master.
Adventure abounds with star hosts Bill Bailey, George Clarke, Joanna Lumley and Morgan Freeman taking viewers around the globe, sharing action packed tales in their respective new series.
And of course, TVNZ is the home for Love Island again in 2024, including the hotly anticipated upcoming 'All Stars' season.
SENSATIONAL SCRIPTED
Testify*, a bold new Kiwi drama (starring Craig Hall and Vinnie Bennett) examining a family at the head of a mega-church and the lies that will tear them apart has now been scheduled for 2024. Fresh dramedy The Boy, The Queen and Everything In Between* follows Jacob, a recently released prison inmate trying to make amends with his estranged father – who happens to be the most famous drag queen in the country. Successful local drama series The Gone* returns for a second season, as do Under The Vines, The Brokenwood Mysteries* and My Life is Murder.
Notable new international drama series landing in 2024 include The Day of The Jackal, a remake of the film of the same name starring Eddie Redmayne, as well as Jed Mercurio's (Line of Duty) new series Breathtaking, based on Rachel Clarke's unflinching memoir centred on the early days of the Covid pandemic.
A 'love story for the ages', Alice & Jack stars Andrea Riseborough and Domhnall Gleeson, and the screen adaptation of Liane Moriarty's page-turning novel Apples Never Fall, with Sam Neill and Annette Bening set to lead the thrilling series. Classic series Matlock is given new life with Kathy Bates in the titular role, and The Good Fight spinoff series Elsbeth, following unconventional attorney Elsbeth Tascioni will also land on TVNZ in 2024.'
Winning series' The Tourist, The Responder, HALO, Rogue Heroes, Dr. Death, Star Trek: Discovery and Star Trek: New Worlds all return for new seasons.
The hilarious team behind Wellington Paranormal bring a distinctly Kiwi comedy in their brand-new series, Warren's Vortex*, featuring Lower Hutt dad, Warren, who has a hidden vortex in his garden shed that leads to parallel realities where life in New Zealand is all a bit twisted.
More laughs come in the form of returning international series Poker Face, Bel Air, Bupkis, Hacks, Taskmaster UK, Taskmaster Australia, Pitch Perfect: Bumper In Berlin and Ghosts.
TRUSTED NEWS AND BELOVED STALWARTS
TVNZ's News and Current affairs programming continues to be the backbone of its content line-up. 1News remains Aotearoa's most-watched show, and our teams across Breakfast, Te Karere+, Seven Sharp, Q+A*, Fair Go, Sunday, Marae+ and Tagata Pasifika*, alongside the 1news.co.nz team, will deliver the stories that matter most to New Zealanders. Perennial favourites Hyundai Country Calendar*, Shortland Street, Dog Squad, Renters and Motorway Patrol all return in 2024.
Underpinning the wide-ranging content line-up is TVNZ's vision to be the number one streamer of trusted news and entertainment in Aotearoa.
"TVNZ is heading in to 2024 with strong strategic direction. It's now time to accelerate our transition from a traditional broadcaster to a digital-first media organisation. This will involve building a stronger digital backbone for our business, taking us from being a broadcast company with a digital tacked on, to a digital first organisation.
"Developing a world-class digital platform is one of the most important investments we can make to play our role in safeguarding quality local content in Aotearoa for years to come. We believe a digital first Te Reo Tātaki will ensure we can continue to amplify and celebrate local voices, different perspectives and share the stories that matter." says Interim Chief Executive Brent McAnulty.
* Funded by NZ On Air
+ Funded by Te Māngai Pāho