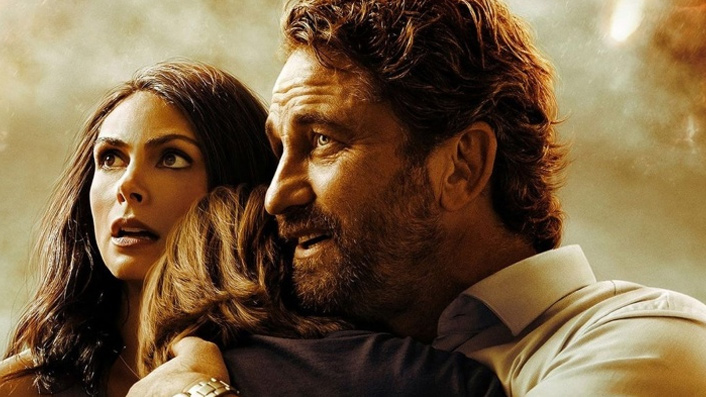 When can Kiwis enjoy Gerard Butler flick Greenland?

---
With bushfires, protests, and a devastating pandemic to boot, this year has felt downright apocalyptic at times. Which might make the upcoming Gerard Butler flick Greenland the surprise hit of the year; what better time than now to watch attractive people scurrying around and trying to outrun total global destruction?
Directed by frequent Butler collaborator Ric Roman Waugh (Angel Has Fallen), the film stars the Scottish action bro as a regular guy who will do whatever it takes to get his young son and estranged wife (Morena Baccarin) to safety when he learns of a massive comet on a collision course with earth.
Interestingly, the film was originally picked up by District 9 director Neill Blomkamp, with Chris Evans set to star. But in our humble opinion Gerard does have that dadly 'not without my family!!!' energy that drives the plot forward.
As destruction looms, the family experiences "the best and worst in humanity", and their incredible trek culminates in "a desperate and last-minute flight to a possible safe haven." Could that safe haven be in, I don't know, Greenland? Just a crazy guess.
Good news for Kiwi audiences, then, that they can enjoy all the disaster and CGI spectacle when the film releases in New Zealand cinemas on 8 October.
Who knows; it could be the perfect antidote to the very real international meltdown we're all living through rn :/