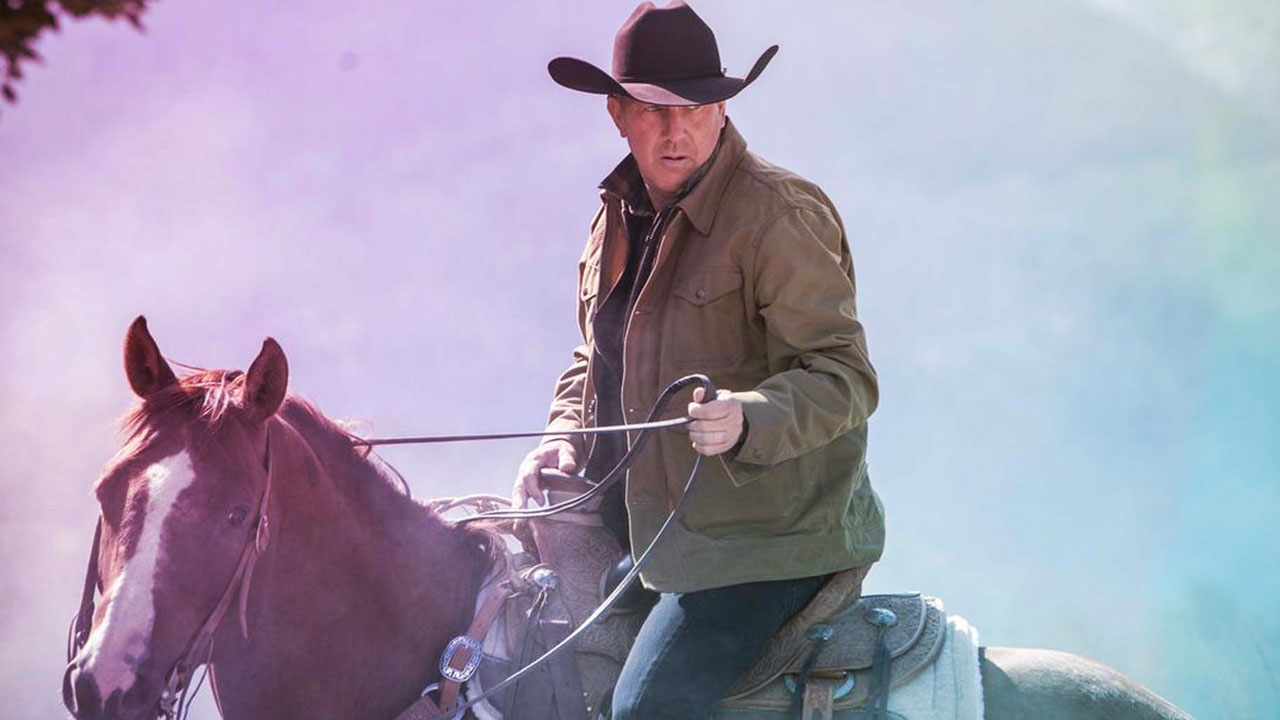 Backstabbing, bed-hopping, bloody skulduggery – Yellowstone's back!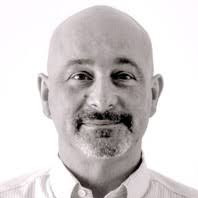 ---

Flicks writer and wannabe ranch-hand Adam Fresco lists the ten reasons he's so excited to see the return of Yellowstone – watch season four on Neon from November 8th.
With season four of Yellowstone galloping into view, now is the time to hang up your spurs, sit back in your bunk, slide on your stetson, crack open a Bud—and catch up with the first three seasons of the Kevin Costner-starring cowboy drama if you're lagging behind.
If you're of a certain age, you may recall older members of the family glued to glossy US soaps like Dallas and Dynasty. Shows centred on rich families fighting to keep their wealth and power, and vying to be first in line for Succession (see what I did there?) when the old patriarch kicks the bucket. Well, Yellowstone has all that political in-fighting, family feuds, backstabbing, bed-hopping, and general skulduggery, only turned up to eleven, with a bigger budget, and Kevin Costner playing the grizzled old patriarch determined to hang on to his cowboy crown.
Here are ten reasons why you should be as excited to see Yellowstone return as I am…
---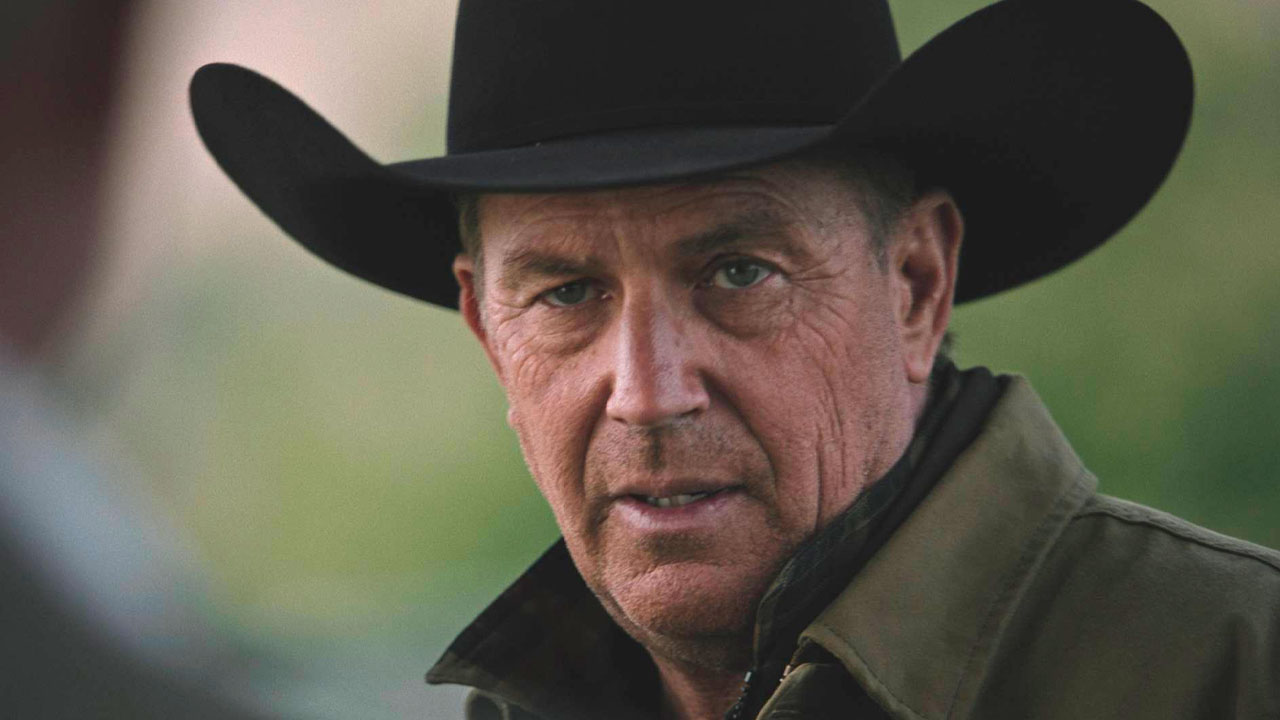 1. Kevin freakin' Costner!
As John Dutton, Costner holds the show and his on-screen family together with a steely grip. He makes the part of the paternal rancher his, as though he was born to play it. Which, looking back over his filmography, he pretty much is. Who better to run the Dutton's enormous Montana cattle ranch than the star of modern western movies Dances with Wolves, Wyatt Earp and Silverado? Add 1980s gangster classic The Untouchables and modern Western miniseries Hatfields & McCoys, and you have the perfect patriarch.
In Yellowstone, Kev's a complicated character. He's not good. He's not all bad. He's just fixated on keeping his gigantic ranch in the family, and keeping his family from falling apart. John has inherited his family's massive cattle ranch from a long line of Duttons, dating back to the first settlers out West. But now he's getting grey under the stetson, and as a result, much of the show centres on how John will keep his family heritage together, and who he'll trust to succeed him.
It's a simple plot device, borrowed from Shakespeare's King Lear, to spin a tale of treachery, intrigue, and violent retribution as the monarch's family vie for control of their father's birthright. In John Dutton's case, he may not be King, but his land is so vast, it may as well be a kingdom. Costner certainly plays Dutton like he's a feudal ruler, in everything but wearing a crown; although a golden stetson might not look out of place on Kev's head.
Catch Dutton facing off against family, foe, helicopters, cattle and, um, a wild bear, in this video mashup of Costner's Best John Dutton Moments—including his daughter Beth asking her dad: "Just tell me who to fight?" To which Kev replies with a growl: "Everyone."
Not to mention his informing Rainwater, Chief of the local Indigenous Native Americans: "This is America–we don't share land here." And as Kev says, if you think that's bad: "It's only Tuesday."
---

2. Because of Beth
In the male-dominated world of cowboys and ranchers, it falls to John Dutton's daughter, Beth, to right the imbalance. And right it she does. British actress Kelly Reilly lends Beth a steely determination and iron will that makes her about as close to her father as can be. Take for example her ruthless and perceptive advice to her brother Jamie: "You can't unmake family, but you can take their gold card." Reilly gives Beth more than grit and resilience, she gives her character a relatable emotional core.
Reilly is perhaps best known as Mary Watson in Guy Ritchie's Sherlock Holmes films, and as the ancient Celtic Queen Kerra, fighting off the Roman invasion in psychedelic, cult TV drama, Britannia. As Beth, she plays the Duttons' corporate sledgehammer, with a brutal business-savvy, and a cutthroat approach that would have her ruling Wall Street, were it not for the hold her father has over her ambitions to go it alone. It's her value to his family that allows Beth to tell it to her father like it is—like reluctantly sitting at the Dutton dining table, calling her brothers out as useless, and telling her dad that eating together is just another laughable attempt to "continue with the illusion that we're one big happy family."
As her father's most trusted aide, Beth is one of the most dynamic, watchable, enigmatic, tough, intelligent, calculating, and complex characters on the Dutton Ranch. At once guilt-ridden by her mother's death, (following a riding accident, when Beth was just a child), ruthless in her determination to fight for her father and the ranch, yet also at times tender and touching in her on-again, off-again romance with ranch-hand Rip Wheeler.
But those soft spots for her father and Rip aside, Beth's not one to be messed with. In fact, you can check out twelve fabulous minutes-worth of reasons why you don't mess with Beth in this video compilation:
---

3. Rip it up
As Beth's beau, Cole Hauser lends Rip Wheeler's character a quiet menace. Beth may bring out his cute and cuddly side, but it's as John Dutton's right-hand that Rip makes his mark, as his surrogate dad's muscle both on and off the ranch. Hauser is no stranger to old-school macho tough guys, having featured in war films Tears of the Sun, Tigerland and Hart's War, and over-the-top action flicks Olympus Has Fallen and A Good Day to Die Hard.
As a child, Rip watched his mother and brother murdered at his father's hands. The young Rip, having killed his father with a frying pan to the skull, was adopted by John Dutton (a perfectly cast Josh Lucas as Costner's younger incarnation in flashbacks). Dutton raises Rip as his own son, setting him to work on the ranch.
A big part of Dutton's system of belief is in taking in tearaways, and giving them a second chance, as hard-working, tough-living, ranch-hands. But what at first seems a charitable, big-hearted gesture at offering the down-on-their-luck a break, soon takes on a sinister turn when it's revealed those who make the grade are literally branded with the Yellowstone Ranch "Y", and expected to remain part of the ranching family for life. If they ever want to leave, they're "taken out" (and I mean that in The Sopranos/Goodfellas/Godfather meaning of the phrase) to the local railway station. At night. As we find out in the series pilot, it turns out "we'll drop you off at the train station" entails literally throwing traitors to the Dutton brand off a local cliff, where I guess they either learn to fly, or end up as snacks for local wildlife.
Rip's not one to leave though. Fiercely loyal to his boss, and smitten by his daughter, Beth, Rip's loyalties are never in doubt. The Yellowstone Dutton Ranch is in his blood, and um, branded on his chest. In fact, Rip's only too happy to rip the flesh and spill the blood of anyone who crosses his boss's path, from trespassing tourists, to disloyal ranch-hands, and even, in one unforgettable episode, an angry native bear. Yup, "loyal" may just be Rip's middle-name, as this Rip-tastic montage demonstrates:
---

4. The Baddie
In a show chock-full of characters you love to hate, it's hard to distinguish the villains from the heroes. That's the ugly beauty of Yellowstone. There's no simple good versus bad, because every character is morally flawed. So, that leaves the definition for series villain as being, basically, anyone who stands in John Dutton's way.
In the first two seasons that's Paradise Valley real estate developer, Dan Jenkins, played by long-time Hollywood dial-a-bad guy, Danny Huston (villain in the movies Wonder Woman, X-Men Origins: Wolverine, Ridley Scott's Robin Hood). Jenkins has his greedy gaze fixed on the Dutton's Yellowstone Ranch, which he sees as land ripe for developing into a luxury resort for city folk seeking a bucolic Western retreat. Cue Costner's wrath, and Jenkins' humiliation at the hands of Beth, who circles her father's enemy as resolutely as the shark circled the fishing boat in Spielberg's Jaws. And just as in that classic, it's not long before there's blood in the water.
Here's the moment Kevin Costner's John Dutton faces down Danny Huston's Dan Jenkins in season two, dispatching Jenkins' special forces bodyguard with the aid of nothing but a bottle of red wine, before offering Jenkins a drop of vino and a well-aimed office chair:
---

5. The Beck Brothers
By season three, Dan Jenkins is usurped as chief villain by the Beck brothers. Played with wicked relish by Neal McDonough and Terry Seripco, the Beck siblings have their own dastardly plans for the Yellowstone Dutton ranch, and it's not long before the two corrupt business tycoons are locked in bloody battle with the Dutton clan.
From murder to kidnapping, snarling, sneering, yelling, desk-thumping, and generally chewing the scenery, the Beck brothers will seemingly stop at nothing to make the Dutton's days go from bad to a darn sight worse. Check-out the brutal Beck brothers in this introductory clip:
---

6. Chief Rainwater
Chair of the Confederated Tribes of Broken Rock, and leader of the Broken Rock Indian Reservation, Thomas Rainwater is played with calm aplomb by actor Gil Birmingham. Birmingham's an actor many will recognise from his film roles in the likes of Yellowstone showrunner Taylor Sheridan's Wind River and Hell or High Water, as well as regular TV roles.
As the Chief, Birmingham fleshes out a fascinating character. Born unaware he is Native American, once Rainwater discovers his true heritage, he studies law as a means to regain the land of his forefathers. It's a backstory that makes him a formidable foe for John Dutton, combining a desire to right historical wrongs, with an ice-cool resolve, fierce intellect, and powerful patience.
With cash pouring in from casino gambling, Rainwater may not be the show's main villain, but he is by far the biggest threat to the Dutton's reign, because he's a man with a plan. A very specific plan. Rainwater wants land from the Dutton ranch on which to build a new casino, but not just for the vast river of legal gambling cash that guarantees. He wants to buy the whole damn valley, reclaiming the land taken from his ancestors. Playing the political long game, Rainwater sees himself as being on a noble mission, and is only too happy to team up with Dutton when it suits his ends. But Rainwater's mission is one that ultimately places him in direct conflict with John Dutton.
Tellingly, in the show's premiere, when Dutton's cattle wander off-ranch, into reservation land, through deliberately smashed fences, John accuses Rainwater of theft, to which Rainwater's blunt reply is: "How can you stand there on a ranch the size of Rhode Island and accuse me of theft?" Watch actor Gil Birmingham discuss the character he plays so well:
---

7. The amazing ensemble cast
The supporting cast are superb. From ranch-hands and farmers, through law officers and political players, Dutton family members, Native Americans, townsfolk and city slickers. Heck, I haven't even mentioned Wes Bentley as the oily Jamie Dutton, an attorney, aspiring politician, and ever-present pain in his father's side. Then there's Luke Grimes as Kayce, former US Navy Seal, and John Dutton's youngest son—married to Monica (Kelsey Asbille, who breathes life into a complex character).
Even series creator Taylor Sheridan turns up, as Travis, a grizzled horse-trader and onetime friend of John Dutton's. But for me, best of all the supporting characters is unlikely cowboy and former junkie, Jimmy Hurdstrom (played by Jefferson White). In an entertaining narrative arc, full of fun and, as it transpires, surprising emotional depth, Jimmy goes from the Dutton Ranch's laughing stock—a skinny runt who can't get on, let alone ride a horse—to full-blown bronco bull-rider. Check out one of Jimmy's first faltering riding lessons:
---

8. Big Sky Country
By far the biggest of all the supporting cast is the backdrop, because when it comes to scenery, Yellowstone measures it by millions of acres of the state they call Big Sky Country. Shot in the Western US state of Montana, the land, mountains, scenery and cinematography are awesome to behold, conveying just how big the Dutton ranch is.
And I do mean big.
Like, so vast, that Costner's character has to board a private helicopter just to keep track of his cattle. This has given rise to my game of "Spot the Chopper." Every time Costner needs his ride, there it is. Pilot and all, just there at his beck and call. But where do the helicopter and pilot go when Costner's not using them to gain an eagle's eye view of his domain? Does the pilot just sit there, twenty-four-seven, spinning his rotors? Where does he live? In the chopper? It's a question that perplexes me, but maybe not one that will keep most viewers up at night worrying about when Costner's pilot gets to take a bathroom break. It's just me right? Okay then. Moving on…
Did I mention just how vast the ranch is? And it's not just the land, the Dutton's house is a behemoth in itself. Better yet, it turns out that's no set. It's the real deal. The family's gigantic log cabin is actually an enormous six-thousand square-foot (557 square-metre) homestead, sitting on the 2,500-acre Chief Joseph Ranch near Derby, Montana. Check out the stunning real location with a peek inside the Dutton Ranch:
---

9. Showrunner Taylor Sheridan
When it comes to drama, you know you're in good hands when the showrunner, writer, and series creator is none other than Taylor Sheridan. Sheridan came to prominence as an actor in television dramas Veronica Mars and Sons of Anarchy, and went on to cement his fame as a top Hollywood producer, director, and screenwriter. His writing credits include the Oscar-nominated screenplay for cops versus drug-cartel thriller Sicario, and neo-Western crime drama Hell or High Water. He then sat in the directors' seat for Western murder-mystery Wind River (starring Avengers alumni Jeremy Renner and Elizabeth Olsen), and the Angelina Jolie forest fire actioner Those Who Wish Me Dead.
So Sheridan's no slouch when it comes to big, bold dramatic chops. The pilot episode kicks off like Sheridan pitched Yellowstone as a cross between television mobster drama The Sopranos and old school ranching family melodrama Bonanza. The result is a highly addictive, high-class soap operatic, cowboy/gangster/family drama that had me hooked from the start.
Check out Sheridan discussing the show as being a drama about two deaths, "the death of a way of life", and "the death of a family", here:
---

10. An animal doctor operates on Costner – with no anaesthetic!
Remember that game Operation, where players had to remove vital organs without setting off a buzzer? Well, that's no game on the Yellowstone Dutton Ranch. In "A Thundering" (episode one of season two), there's an unforgettable incident that pretty much sums up Yellowstone for me.
So, no major spoilers, but Costner's John Dutton suddenly collapses. Turns out, it's a ruptured ulcer. That means urgent immediate medical intervention. For ordinary mortals that means an ambulance and a trip to hospital. Right? Not in Yellowstone. Not when there just happens to be a veterinarian on call, to check in on the cattle's health. No sooner can you (to quote the Clint Eastwood film title) Cry Macho, than Dutton is on the vet's table, held down by his youngest son Kayce, his trusted right-hand Rip, a few ranch-hands, and absolutely no anaesthetic whatsoever.
For me it perfectly sums the show up. Over the top, cheesy, bonkers, soap-operatic stuff, and yet totally gripping, powerful, perfectly pitched, shot, and performed. That's Yellowstone: a paradox, wrapped in a leather saddle-bag by a vet slicing an ulcer out of Kevin Costner, without anaesthetic, amidst the stunning landscape of Montana. What other TV show gives you that? Check out the scene in question:
Ready for Season Four?
Catch up with the first three seasons of Yellowstone on Neon now and get excited for season four. The trailer promises "Revenge is worth the Wait", and I for one can't wait to welcome Yellowstone back.