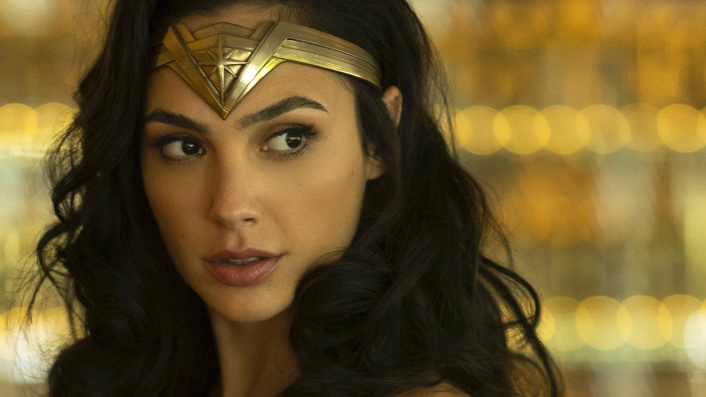 Tickets to Wonder Woman 1984 are now on sale

---
Even the world's greatest heroes have had to be patient this year, and wait around for Miss Rona to stop messing with movie release dates.
The hotly anticipated Wonder Woman 1984, the retro sequel to Gal Gadot and Patty Jenkins' celebrated 2017 film, has been knocked back from the end of last year, to June, to August, and now we have the date upon which you can finally watch Diana of Themyscira kick some Reagan-era ass.
Wonder Woman 1984 is scheduled to arrive in Aotearoa cinemas on Boxing Day – tickets are on sale now. Until then, Kiwi audiences can keep eating up all the delicious little plot tidbits the Wonder Woman 1984 team has been dropping for us like tender crumbs of gingerbread.
For instance, director Patty Jenkins revealed the below promising info about the look and feel of the film's special effects.
Patty Jenkins reveals 'WONDER WOMAN 1984' was mostly filmed with practical effects:

"In this film WW is at her full power so as significant as the story needed to be, the visuals needed to be stunning. So we shot most everything with practical effects."

(Source: @PattyJenks) pic.twitter.com/Wzodm5UTxu

— DiscussingFilm (@DiscussingFilm) August 18, 2020
The film will pick up the Wonder Woman story in, duh, 1984, where Diana Prince (Gal Gadot) has been casually taking down bad guys for a hundred years or so, but is still left lonely and wounded by the absence of her love interest Steve Trevor (Chris Pine).
In a recent interview Gadot discussed her character's sadness in the upcoming film, saying: "At her core, her calling is to be here and to help mankind to do good. And that's exactly what she's doing. But she's still missing, you know, the one who was the love of her life. She never got to really explore the relationship."
But when Steve unexpectedly arrives back in Diana's life, could a pair of mismatched villains threaten to ruin everything for Wonder Woman? You'll have to wait until Boxing Day to (fingers crossed!) catch the NZ release of the film, in which Pedro Pascal's Trump-esque Max Lord and Kristin Wiig's animalistic Cheetah character both threaten to steal the show.