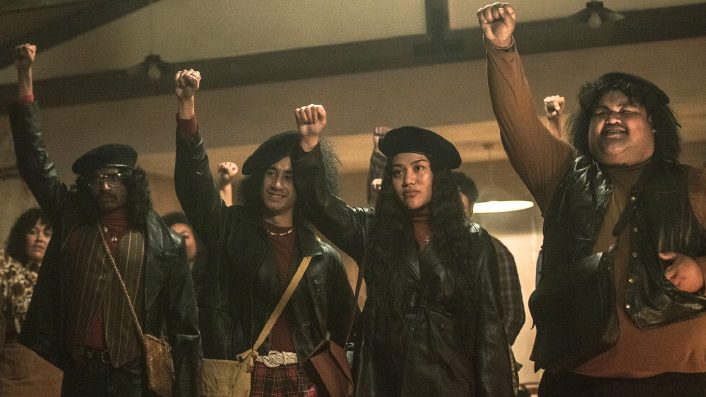 A slick new perspective on NZ's turbulent 1970s, The Panthers both educates and entertains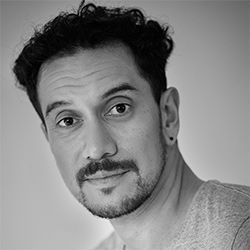 ---
Captivating drama The Panthers depicts the origins of the Polynesian Panthers in the 1970s – a time of anti-Pasifika racism, the infamous dawn raids and the rise of Muldoon. It's a slick new perspective on New Zealand's turbulent 1970s, writes James Nokise.
Fresh off the Government apology to New Zealand's Pacific Island community comes a timely series to explain what exactly they were apologising for.
The Panthers is a six-episode drama from TVNZ on the famous Polynesian Panther Party. This slick new perspective on New Zealand's turbulent 1970s period comes courtesy of some of the team that produced The Dark Horse and 2019's Jonah Lomu tele-feature Jonah.
See also:
* Movies now playing in cinemas
* All new streaming movies & series
The creators have swirled together a heady mix of strong acting, genuine archival footage, and a soundtrack that might very well challenge Outrageous Fortune for most iconic TV music of the 21st century, and come up with a homebrew that both educates and entertains.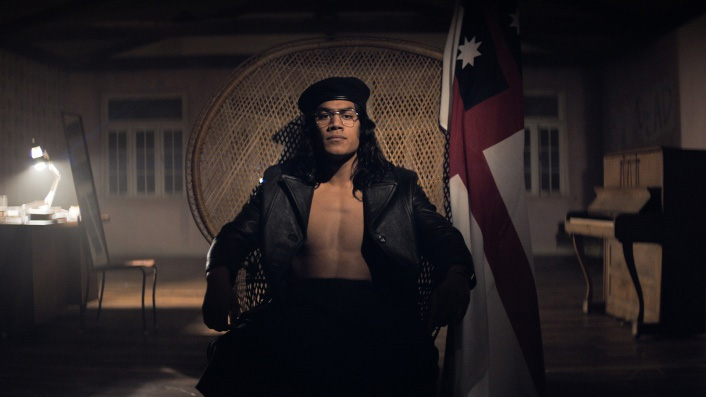 It opens, as it only could, with the recorded words of Black Panthers chairman Bobby Seale, from his iconic 1968 speech at the "Free Huey Newton" rally held in Oakland. Seale and co-founder Newton created their famous Ten-Point Program which was a major influence for many international activists, including the Polynesian Panthers.
By the end of the intro, lead character Will 'Ilolahia is sitting in a rattan throne chair, looking every inch like Newton in his iconic photo taken by Blair Stapp in 1968. In real life, 'Ilolahia had more in common with assassinated Chicago Black Panther Chairman, Fred Hampton. Gifted, both academically and in sports, he is descended from Tongan royalty on his mother's side, while his father was a butler to the New Zealand Governor-General. This gives him a strange position of comparative privilege to his friends and other family, and the show acknowledges this tension and the mixture of emotions it generates personally and in his social scene.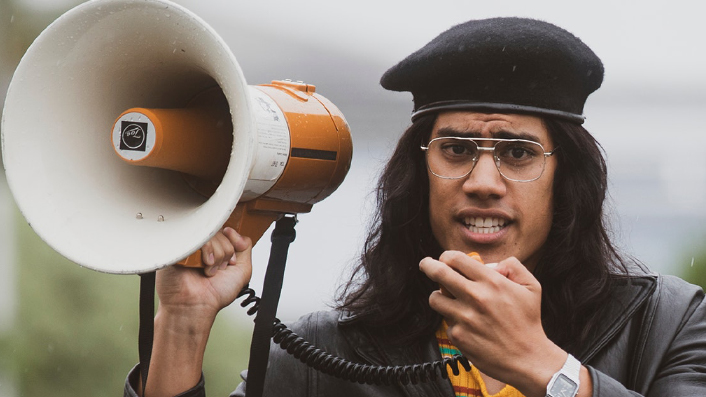 As Will 'Ilolahia, the show's main protagonist, Dimitrius Schuster-Koloamtangi is a revelation. There's a tightness to his energy that, like untapped lightning, speaks to the frustration of being smart enough to know that you don't know enough, yet knowing you have to act anyway. But a movement can't just be a man, and the first two episodes show us the solidarity between him and his fellow "Bo's" Shug (Henry Atoni), Foof (Villa Junior Lemanu), Kong (Rokalani Lavea), Nigel (Ravikanth Gurunathan), and Toa (Phoenix Puleanga). They're a fantastic ensemble, who keep their "Prof" grounded, especially when he's trying to do it all himself.
This isn't a teen drama though, and Beulah Koale and Frankie Adams showcase their Hollywood chops playing gang head Ice and sex worker Tessa respectively, genuinely stealing most scenes they're in.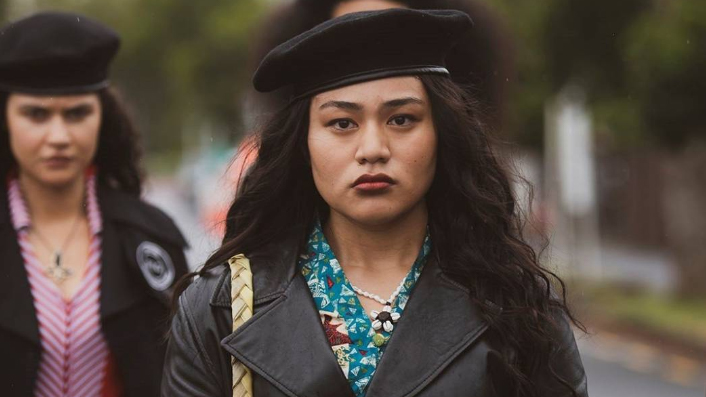 There are also great turns from Lelani Siasoi as founding Polynesian Panther Melani Anae and Jordan Vaha'Akolo as Havili, the Pacific Island policeman whose angles aren't quite as clear as they first appear.
And that soundtrack just does not quit. When Troy Kingi sings " This house is falling down around me, but I can't leave this space", it's not simply a lament that wouldn't sound out of place on a 70's Bobby Blue Bland album, but a coda for the series.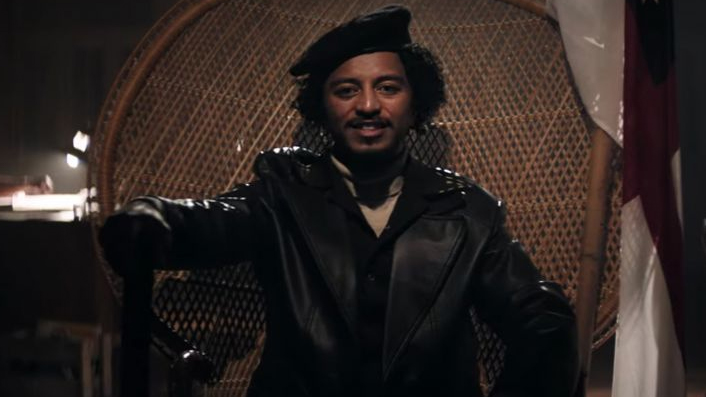 His musical partner in crime, and fellow "narrator", Diggy Dupé, kicks off episode two with these no-hold bars:
"Soul is a furnace / I can feel the fire burning / embers igniting / resurgence / I'm trying to define my purpose/ my people hurting / they working in labour service / getting treated worse / than vermin / we don't deserve it"
The two pop up periodically through episodes, like the musical spirits of the movement. While hip hop is about a decade younger than the events of the show, it fits here with the stylised rebellious look of the series.
Providing an outsider's perspective are Chelsie Preston Crayford and Jordan Mooney as an Invercargill police family thrust into Ponsonby life before gentrification made it fashionable. Their restrained performances of Carolyn and Jimmy veer away from shock, and more towards nervous, frustrated, confusion that will resonate with a certain part of New Zealand.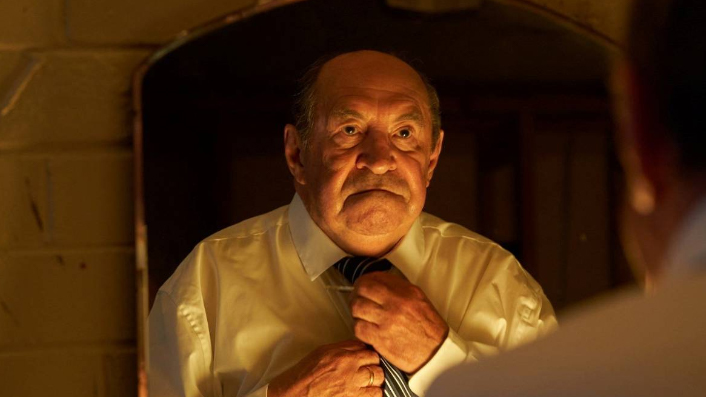 One of Australia's best Kiwi actors, Roy Billing, returns home to play former PM—and the only man to ever call a New Zealand election on live television while inebriated—Sir Robert Muldoon. It's a role that could easily turn into pantomime, but Billing brings the experience and charm of a veteran to show not simply how racism can easily roll off the tongue when fuelled by righteousness, but how New Zealand easily endorsed him.
Sign up for Flicks updates
This is something that The Panthers takes pains to show the audience with its use of archival footage; the complacencies of 1970s New Zealand towards the persecution of Pacific families. Violence and belittling of parents and children are not simply endorsed, but celebrated by the community. As "the average New Zealander" on the news sees it, the Pacific people are bringing their adversity on themselves. The police do not question their actions because, from their point of view, anything that disrupts law and order must be stopped.
It may rile and dismay younger viewers, while reminding older ones that these attitudes are not so far in the distant past that they can just be forgotten as an embarrassing part of Kiwi cultural history.
The Panthers' lush story and illustrious members seem almost too much to be contained in six episodes. Their roots and influence may be planted in central Auckland, but spread throughout the country, containing some of the most important Pacific names of the past 50 years.
That the show is now being sent to the Toronto International Film Festival points to the universal themes contained in this very New Zealand story. Much as the Black Panther movement inspired many young activists across the world with their social-political activism, perhaps this tale of Pacific people finding a way to overcome one of the country's most authoritarian policies will spark the embers in those facing unfortunately familiar situations in modern times. It isn't easy, or romantic, and it brings incredible stress, but as Bobby Seale said all those years ago back in Oakland:
"Revolution means that we got to get down to the nitty-gritty, and change the situation that we're in, and not miss any nits or any grits."