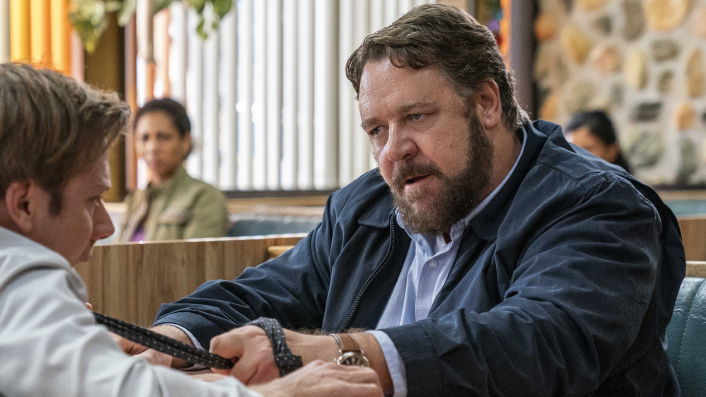 Sweaty, beefy Russell Crowe goes apeshit in 90-minute hissy fit Unhinged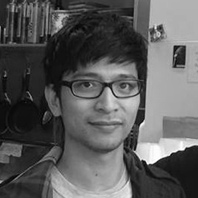 ---
In cinemas from today, Russell Crowe catches a deadly case of road rage in psychological thriller Unhinged, choosing to relentlessly pursue a mother who overtook him at a corner (Caren Pistorius, Slow West). It ain't pretty or destined for further Oscars, but Aaron Yap still finds novelty and entertainment in the abhorrent spectacle of Crowe's one-dimensional cartoon madman.
Under normal circumstances, Unhinged would qualify as an unmitigated write-off. It's a generic, gutter counter-programmer whose main draw is watching a former Oscar winner slumming so hard you can soak up the greasy desperation behind every hammy Welles-ian tic.
See also:
* Find times and tickets for Unhinged
* All movies now playing in cinemas
* All new streaming movies & series
But timing is everything—and this film gains a smidgen of perverse novelty by being one of the first (and few notable) theatrical releases available in a post-lockdown, tentpole-bereft environment. Here's us thirsting for the escapist, high-concept wonders of Tenet, but being handed a sweaty, beefy Russell Crowe going apeshit in a ninety-minute hissy fit of murder and mayhem. This will never not be funny to me.
Carl Ellsworth's script is Duel by way of Falling Down, wielding the ever-present threat of White Male Rage via a scungy, unapologetically nasty but bone-headed temperature-check of very recent history. But any intention to hang its fetid provocations on big serious themes about imminent societal collapse is dubious at best.
Sign up for Flicks updates
Unhinged is mainly about the abhorrent spectacle of Crowe's one-dimensional cartoon madman unleashing calculated terror on Caren Pistorius, who puts up a plucky fight as a struggling mother in his crosshairs after a minor lapse in road etiquette.
Director Derrick Borte speeds through each lurid set-piece with lean, workmanlike kineticism, and the film is at its most engagingly junky when it's Crowe being—yes, unhinged—behind the wheel of a 4×4 ute. The Jigsaw-style maniac-with-a-masterplan stuff where he's playing Russian roulette with Pistorius' contact list is less persuasive.
Unhinged is probably not what the movie we want right now, but with the right mental adjustment, there's some value to be found in the foul, exploitative veneer of its chaos that seems perfect for the endless unrest we're currently experiencing.