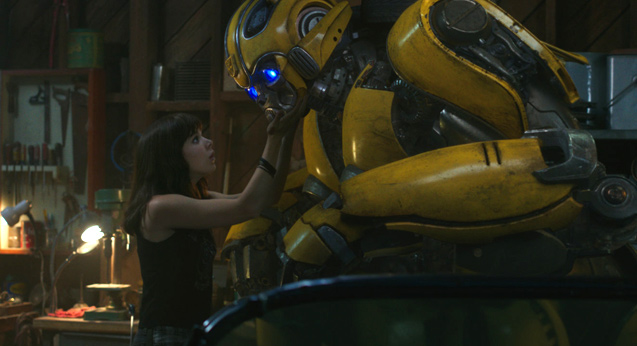 Bumblebee sobers the series up after a decade-long bender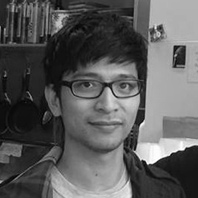 ---
Kubo and the Two Strings helmer Travis Knight directs Hailee Stenfield in this Transformers spin-off centering around Bumblebee, set in 1987. Critic Aaron Yap is relieved to have a film from this franchise that doesn't nosedive into absolute Bay-hem.
---
Bumblebee is the Transformers franchise sobering up after a decade-long bender. As a much-overdue corrective, this spinoff-cum-reboot ably exorcises the cinematic sins of Michael Bay's sensorially punishing installments, which by The Last Knight—the fifth Transformers movie—had formulated such a bizarre, surrealist-garbage idiom that it managed to offer a kind of Stockholm syndrome-esque solace to combat the suffering of our eyeballs.
Altogether less cynical and garish in its worldview, Bumblebee worships at the altar of Steven Spielberg and John Hughes, favouring peppy wholesomeness and a reduced scale of events that doesn't rely on the graphic leveling of cities for thrills. With Kubo and the Two Strings' Travis Knight at the helm, the action is staged with pleasing, straightforward clarity. For veteran Transformers buffs, the return to the Gen-1 designs is a most-welcome sight to behold as are the cameos from several fan favourites absent from Bay's films.
Yet for all its virtues, there's also a sense of a little-too-late hanging over everything. If Bumblebee had been the first live-action Transformers out of the gate, we'd probably still be singing its praises today. But Christina Hodson's screenplay, while giving Hailee Steinfeld a wonderfully plucky heroine role, is teeming with so many familiar human/robot-bonding beats, at times it resembles a shameless remake of Brad Bird's superior The Iron Giant. And if you're allergic to on-the-nose, overly calculated nostalgia (The Smiths needle-drops, The Breakfast Club nods, etc.), Bumblebee is guilty as charged.
Hey, there are probably worse things than emerging from the detritus of Bay's Transformers universe looking like The Edge of Seventeen with robots. Bumblebee doesn't feel like it was made by an asshole, and that's a relief.