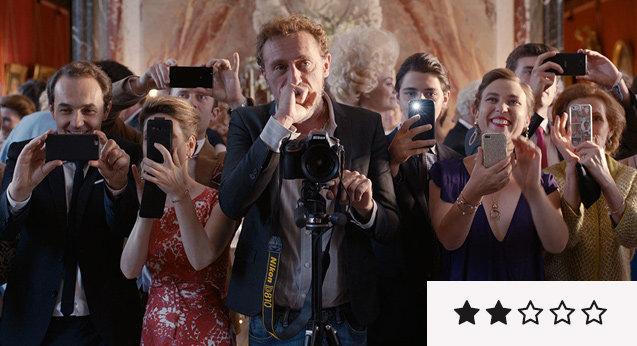 From Olivier Nakache and Eric Toledano, writer-directors of acclaimed French drama The Intouchables, comes a wedding comedy with a great cast, shallow characters, and an undemanding plot. Jean-Pierre Bacri is Max, head of a Parisian party company, with a mantra of "we adapt". Just as well, because Max is boss to a collection of disparate ne'er-do-wells who find themselves providing hospitality for a huge country house wedding reception. The result is the kind of comic chaos usually associated with classic French farces in the vein of the hilariously screwball La Cage aux Folles. Unfortunately, the manic mix-ups, tangled love-lives, slapstick shenanigans and myriad misunderstandings in C'est La Vie often fall flat.
That it works is largely due to a superb cast, from Suzanne Clément as Max's partner, Eye Haidara as his manager, Judith Chemla as the bride, Benjamin Lavernhe as her groom, Jean-Paul Rouve as a lazy photographer, and Gilles Lellouche as an egomaniacal lounge-singer. Despite the ludicrous set-ups and zany situations, which feel more suited to a TV sit-com than a full-length feature, the acting ensemble give their all, with Bacri superb in the lead role, and it's hard not to warm to the host of zany characters on display.
For those steeped in French culture and tradition, there is undoubtedly much fun to be had, but for non-Francophiles a lot of the references are lost in translation and, despite a couple of chuckles, the result is a mildly entertaining farce that struggles to gain a belly-laugh.