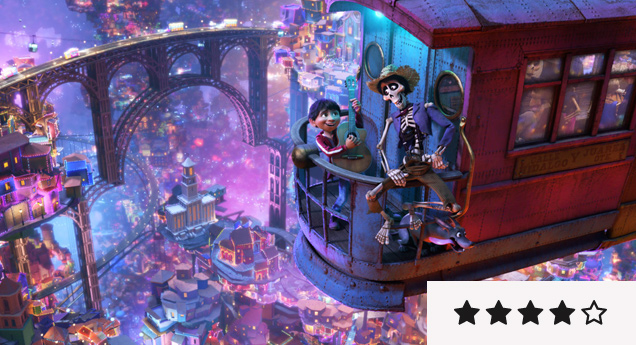 'Coco' Review: Pixar Has Created Something Unforgettable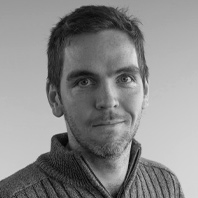 ---
Guillermo del Toro's The Book of Life may have beaten Pixar to imagining Día de los Muertos (Day of the Dead) as an animated family feature, but its drab love story and spine-cringing cover songs made it very forgettable. Coco is not that film. With Pixar legend Lee Unkrich (Finding Nemo, Toy Story 3) and debutant Adrian Molina at the directing wheel, the studio puts most of its muscle into telling a unique story about music and whakapapa. As a result, they've created something unforgettable.
Young Miguel has to hide his love of guitar from his song-hating family, a grudge they've held onto since his great great grandfather presumably ditched them for music glory. When Miguel unwittingly ends up with his deceased relatives in the land of the dead, he goes looking for the only family member that could relate to his musical passion.
Putting a refreshing focus on a larger family, Coco finds nuggets of joy in seeing Miguel bonding with the whānau he doesn't know, surrounded by a dizzyingly epic depiction of the afterlife. It's so good, in fact, that it doubles as a distraction from certain plot details that Pixar casually moves into place like pieces on a chessboard. When the heart-swooning conclusion hits, kids are going to look up at some soggy-eyed parents.
Coco is a great family film and an even greater film about family, though a few things hold it back from being one of Pixar's greatest. Miguel is on a race against the clock to get back home, which doesn't give the audience much time to savour this gorgeous world. The humour isn't up there with the studio's best knee-slappers either – if you've seen ANY cartoon with an animated skeleton, you've seen most of these jokes before.
Make no mistake though – this is still one of the best films of the year. If the Toy Story series could get kids and adults to dig through their attic for a toy they adored, Coco could do the same with a photo album and a loved one. The latter is more important.