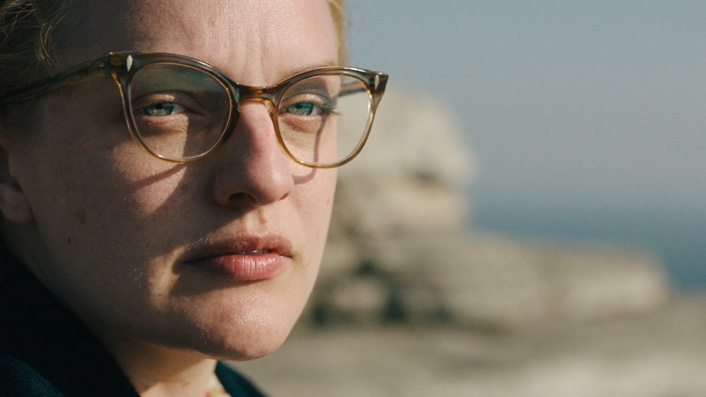 Elisabeth Moss is magnificent as a prolific horror writer in Shirley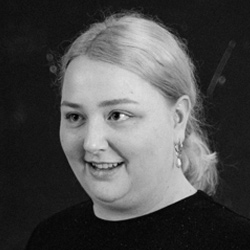 ---
Elisabeth Moss is famed horror writer Shirley Jackson, author of The Haunting of Hill House, in fictionalised story Shirley— in cinemas July 23. As Amanda Jane Robinson observes, the film's unfocused and indulgent in places, but at its best playing out power shifts between its characters, and is propelled by Moss's magnificent performance.
Picking up in the wave of initial fame just after the New Yorker publication of her short story 'The Lottery', Shirley—an adaptation of Susan Scarf Merrell's novel—follows prolific horror writer Shirley Jackson as she forms a troubled relationship with a young couple who have come to stay while she works, and avoids working, on her novel 'Hangsaman'.
See also:
* Find times and tickets for Shirley
* All movies now playing in cinemas
* All new streaming movies & series
Elisabeth Moss is magnificent as Jackson's unkempt woman on the verge and Odessa Young splendid as Rosemary Nemser, Jackson's radiant muse. Both characters are approaching transformation yet stymied by their mediocre husbands; Michael Stuhlbarg note-perfect as sleazy academic Stanley Hyman and Logan Lerman faultless as Rosemary's spineless husband Fred. The film is strongest when playing out ever-changing power shifts between these four characters, a dynamic mastered by director Josephine Decker in her 2018 debut feature, Madeline's Madeline.
Also reminiscent of Madeline's Madeline is the film's fragmented editing and indulgent cinematography, blurring the boundaries between fact, fiction, and fantasy so that by the film's end, it's unclear whose reality we are following. In a messy attempt to mirror the gothic dread of Jackson's work, Shirley's visual style is dense and disordered, decidedly handheld, and oftentimes drawing too much attention to itself.
Sign up for Flicks updates
Shirley is more speculation than biography, with Jackson easily slotted into that old convention of the neurotic genius, her artistry impossible to separate from her turbulent demeanour. Throughout the film I often wished writer Sarah Gubbins had attempted to grapple with the more contradictory segments of Jackson's biography. In real life Shirley Jackson raised four children, yet in the film she appears childless, a too-clean foil to the pregnant Rosemary.
Reading 'The Lottery' on the train, Rosemary is turned on by Jackson's potential to terrify her, and it is this relation between Shirley and Rosemary, their fear and resultant desire for one another, that is the most interesting element of this adaptation. Though unfocused, Decker's Shirley remains intriguing as a complex portrait of a complex luminary.