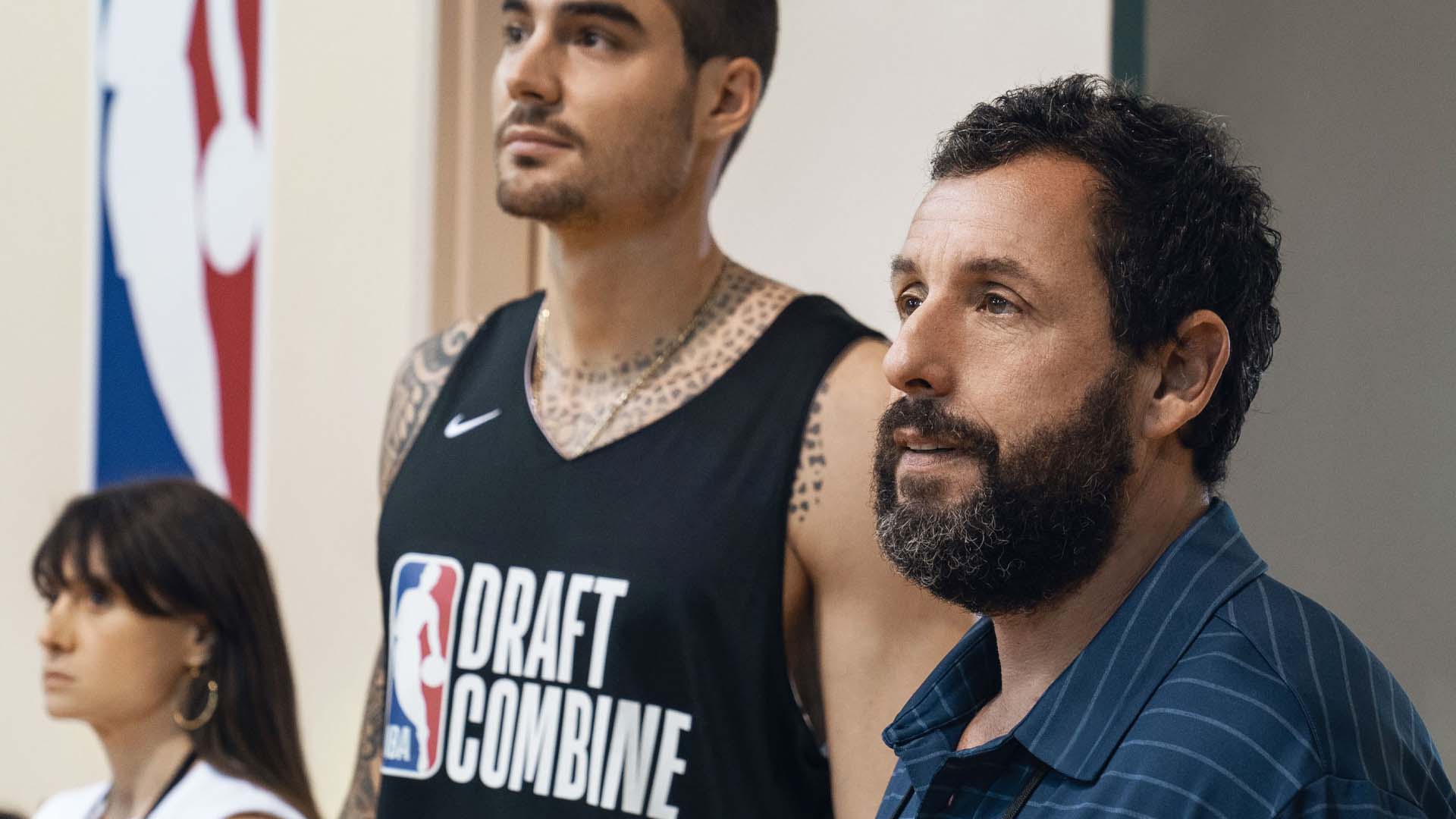 Adam Sandler's Hustle pairs gorgeously captured b-ball scenes with a taut, funny script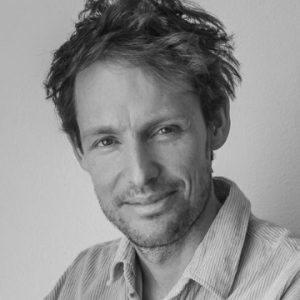 ---
Adam Sandler leads Netflix basketball redemption story Hustle as a washed-up talent scout who sees an opportunity to get back into the biz. Sandler is the perfect man to convincingly bridge the gap between a Hollywood movie and the real NBA, reckons Sandler expert and NBA enthusiast Guy Montgomery.
Adam Sandler loves basketball and he loves making movies, so you quite simply will not believe what happens next. Hustle (mercifully landing on the "We're trying this time" side of the coin flip that precedes every Happy Madison production) is Sandler's latest collaboration with Netflix and is transparently and brazenly the exact kind of movie the Sandman wants to make at this stage of his career. And in the esteemed opinion of this first-time movie reviewer? That absolutely fucking rules.
Sandler plays Stanley Sugerman, a jaded and exhaustingly well-travelled international talent scout for the Philadelphia 76ers. While yearning for an assistant coaching job and a stable life at home, Stanley is begrudgingly sent out on one final recruiting mission, with the promise of the job he covets if he can find the missing recruit the 76ers need. While watching streetball in Mallorca, Stanley becomes convinced he's found his man in Bo Cruz (played with charming ease by real-life NBA player Juancho Hernangomez), a construction worker by day and unstoppable basketball force by night.
The movie kicks off from there, with Stanley's efforts—to bring Bo back to America and convince his inept boss and eventually the entire NBA scouting machinery that this guy is the goods—comprising the bulk of the action. What transpires is a delightfully predictable sports story of an unlikely partnership trying to prove themselves and overcome the odds, but the well-worn plot points really don't matter because you're having such a good time living the story in real-time.
Sign up for Flicks updates
Sandler is the perfect man to convincingly bridge the gap between a Hollywood movie and the real NBA, having previously done as much to brilliant (albeit exhaustingly neurotic) effect while acting opposite Kevin Garnett in the Safdie brothers' Uncut Gems. Hustle overflows with past and present NBA players, some of whom are happily along for the ride, others who turn in delightfully convincing performances. Former player and current NBA analyst Kenny Smith offers impressive depth as player agent and friend to Stanley, Leon Rich, while Minnesota Timberwolves star Anthony Edwards is brilliant as Kermit Wilts, a fellow aspiring NBA rookie and infuriating antagonist to Bo. Special mention must also go to Boban Marjanović, the giant Serbian who gets the first laugh of the movie with a run of delightfully unconvincing lies about his age.
The script is taut and funny, with Sandler's everyman charm used perfectly to keep things humming along. The basketball scenes are gorgeously captured, the one-on-one scrimmages between Bo and Kermit in particular do a good job of giving a first-person experience of how it feels to be trash-talking on the court. I also have to mention that the tracking shot of NBA All-Stars shooting around before the final scrimmage, felt like watching an Attenborough-style nature documentary for pro athletes and made me genuinely emotional.
If you are a basketball fan, an Adam Sandler fan, or a movie fan… or if you are fortunate enough to be a fan of all three of those things, I cannot conceive of a world in which you would not enjoy this movie.