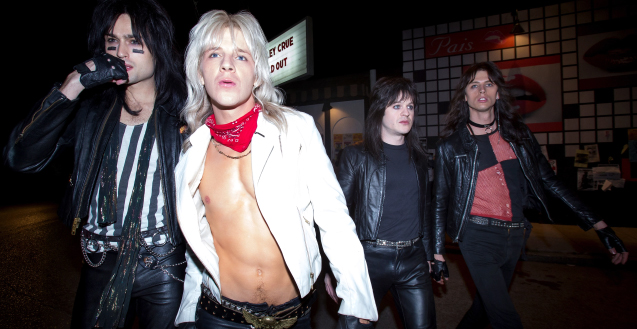 "Like the band itself, The Dirt is pretty dumb fun (and that's coming from someone who owns Mötley Crüe records)."
Brie Larson and Samuel L. Jackson team up for their third feature together.

Smart dinos, magical telemarketing & heaps more.

By Daniel Rutledge

12 Mar

Netflix new release is consistently interesting and anchored by solid performances from its superlative cast.

Check out the full list of films and series new to Netflix.

By Luke Buckmaster

04 Mar

We expected better from you, Spielbergo.

LEGO Jurassic World is no longer the only JP film on Netflix.

The film itself, however, is a bit of a disappointment.

Warning: this one will hurt.

By Daniel Rutledge

26 Jan

Ultraviolent action flick is not nearly as fun as it sounds.

You've simply got to see it.
---