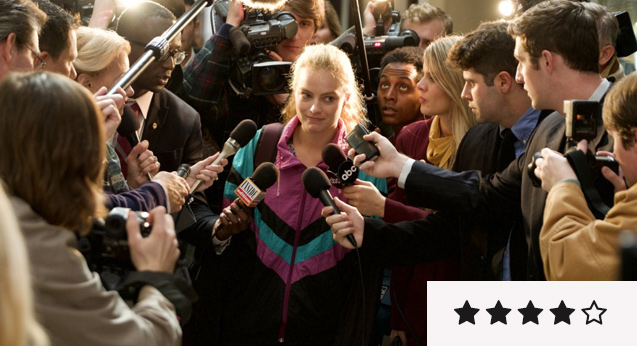 I, Tonya review: Margot Robbie shows why she's received an Oscar nomination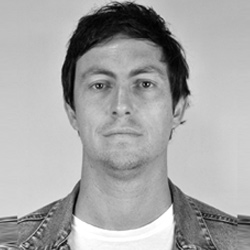 ---
Even if you know what's coming in I, Tonya (teased from early on in the film as "the incident") this energetic biopic on disgraced Olympian figure skater Tonya Harding still packs surprises. There's perhaps none more so, for me, than the feeling conjured up by the skating sequences – exhilaration. I know, not something I saw coming, but the wonders of modern action cinematography come to the fore here, as a virtual camera roams the ice alongside "Margot Robbie". Attempts to dissect the technical wizardry vanish thanks to the thrill of skating routines in which you're really rooting for the film's foul-mouthed, self-described redneck subject, one of several unreliable fourth wall-breaking characters who deliver lively and hilarious performances here.
Robbie and fellow Oscar nominee Alison Janney, alongside an awfully-mustached Sebastian Stan, bring to life real-life white trash subjects in ever-watchable fashion. Not shitheels, exactly, the central characters have all been dealt bum hands by life, which make some of their behaviours understandable, if not forgivable – problems with authority, complex vocabularies of offensive language paired with an inability to meaningfully communicate, and possibly-related penchants for domestic violence. Only Robbie's Tonya Harding earns real sympathy, her bratty attitude justified by the cruelty meted out by mother and spouse and snobbiness of the skating fraternity.
I, Tonya seems to take a somewhat sympathetic view of some events ("the incident" among them), but it is seldom, if ever, flattering. Eyeballing the camera, an aged, heavy-set Robbie chain-smokes and recounts events with matter-of-factness, self-deprecation, a potty mouth, and touch of evasion here and there. Around this recreated interview, and those of Janney and Stan, I, Tonya whips through its underdog-gone-wrong narrative at a clip, deserving its other Oscar nom for editing as it races along.
By the time the film arrives at "the incident", and swerves into territory that plays like Goodfellas populated by Coen brothers characters, the rags-to-riches story alone has already been one hell of a ride. As the botch up unfolds, there are plenty of laughs to be had, before Robbie – who's captivated thus far with dogged determination and defiant take no shit attitude – crumbles emotionally in scenes that show why she's received an Academy Award nomination. Unlike Janney, she's not likely to win, but perhaps now we'll soon be unlucky enough to see the words "Suicide Squad 2, the sequel to the Oscar-winning Suicide Squad, starring Academy Award-winner Jared Leto and Academy Award nominee Margot Robbie".