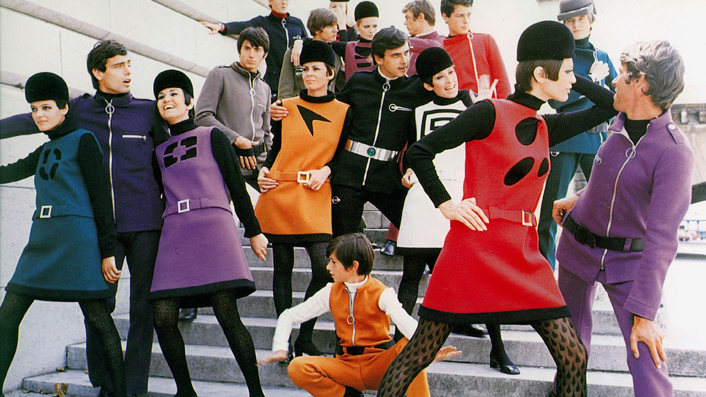 Influential fashion design and Alice Cooper (?!) feature in House of Cardin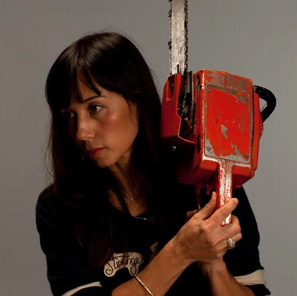 ---
A new documentary playing in cinemas delves into the life and work of one of fashion's biggest icons, Pierre Cardin. As Sarah Voon observes, while there's a reticence to dig too deep, House of Cardin is still an inspirational celebration of the legendary designer.
Who knew Pierre Cardin was Italian? Not me! Who knew the powerhouse forerunner of French luxury brand licensing—responsible for paving the way for Jo(e) Bloggses anywhere to get themselves some French label cred—was still alive AND working at ninety eight years old…also not me! This bio-doc on the legendary designer shines a light on both Cardin's enormous influence in shaping modern fashion and especially his igniting of the Ready to Wear charge, despite being shunned for it in 1959 by the old guard of Haute Couture.
See also:
* Find times and tickets forHouse of Cardin
* All movies now playing in cinemas
Co-directed by P. David Ebersole and husband Todd Hughes, House of Cardin is a mostly glowing homage to Pierre Cardin himself, his incredible work ethic and prolific accomplishments. A snappy opening montage soon settles into a formulaic pattern, soothingly free of shock confessions or anything remotely disagreeable. There is a disparate array of devotees interviewed, including Dionne Warwick, Philippe Starck and weirdly, Alice Cooper, who played a gig in Cardin's theatre causing a riot outside and a car to be pushed through a window.
Sign up for Flicks updates
Cardin's early years are covered lightly, with photographs and recollections of his apprenticeships at House of Paquin, Schiaparelli and Dior and mention of his love affairs with both actress Jeanne Moreau and his assistant Andre Oliver, eyebrow raising at the time. However, even though it ramps up visually when you see his late 1950s/60s groundbreaking modern designs, all bold colours and geometric flourishes, and he gets well deserved diversity kudos for being among the first to employ women of colour to model his collections, there is a reticence to dig too deep—even though it could provide better insight.
With some (mostly playful) focus on the extensive licensing and consequent market saturation of Pierre Cardin brand in the 1970s (everything from planes to padlocks) perhaps there could have been further investigation into the tetchiness hinted at by Cardin regarding the multitudes of products that ended up bearing his name, and if any of them even aligned with his vision.
Regardless, it is super inspirational to see the irrepressible nonagenarian in his element and still at work!