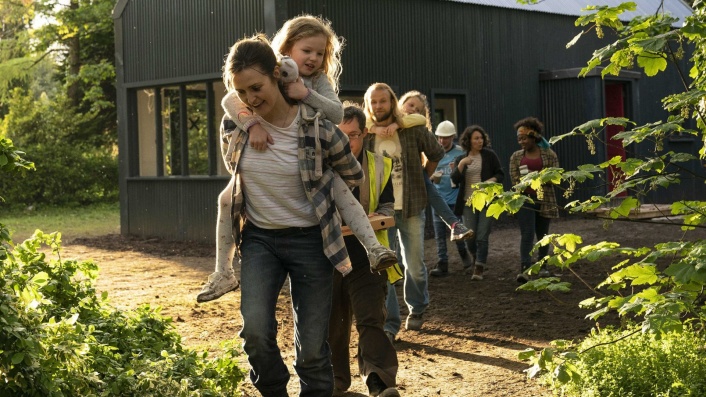 Irish indie drama Herself is almost destined to connect with NZ audiences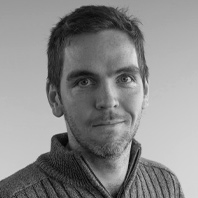 ---
Sandra (Clare Dunne), determined to provide her two young daughters with a home, decides to build one from scratch in this drama from filmmaker Phyllida Lloyd (Mamma Mia!, The Iron Lady). As Liam Maguren writes, this indie DIY drama is somewhat destined to connect with audiences in Aotearoa.
Here are three truths about us Kiwis: we bloody love a good underdog story, we have DIY in our DNA, and we're woefully experienced with housing crises. It stands to reason, then, that inspirational Irish tale Herself is somewhat destined to connect with audiences in Aotearoa.
See also:
* Movies now playing in cinemas
* All new streaming movies & series
For anyone who caught recent indie heart-wrecker Rosie, which also followed a mother trying to house her family amid Ireland's unforgiving housing crisis, you'll see obvious parallels with Herself. Director Phyllida Lloyd even employs a similar filmmaking style, utilising an unobtrusive score and a lot of handheld camerawork to keep things grounded.
But the similarities stop there. While Rosie crushed emotions by exposing the absolute awfulness of the Irish housing crisis, Herself achieves something more uplifting through its central character's act of do-it-yourself defiance. Sandra, superbly played by Clare Dunne who also co-wrote the script, is impossible not to root for. As a single mum of two girls still dealing with the trauma of her ex-partner's abuse, just seeing her provide for her kids feels like a victory. So when the motherload of all opportunities come in—to self-build a family home she can actually afford—she goes all in with absorbing determination.
Of course, determination and Googling 'how to build a house' will only get her so far, and while the title might suggest she does it all by Herself, the story puts more of an emphasis on the value of community. Peggy, Sandra's empathetic employer and the Mickey to this Rocky story, acts as the backbone to the whole operation, played with crowd-pleasing snark and heart by Harriet Walter. She, like the other people Sandra ropes in for the project, agrees to help out of compassion and admiration. In the wrong hands, such motives can come off feeling cheesy and false. However, under Lloyd's no-nonsense direction, these cheddar-free acts of kindness provide some of the film's most heartwarming moments.
It's a pity, then, that half the members of this community get no personality beyond "and these are some friends of mine." While it's not a fault of the film per se, Herself limits the feeling of community it attempts to strike by leaving these side characters with no character. When the third act revels in moments of team bonding, it's difficult to fully feel that way when you don't even know some of the team.
Sign up for Flicks updates
In other areas, the narrative's restraint comes as a blessing especially in regards to the aforementioned ex. While the film opens with a hard-to-watch moment of physical abuse, Herself wisely avoids exploiting such a sensitive topic. Micro-flashback of that incident mixed with Dunne's controlled performance makes Sandra's trauma as clear as day while acknowledging the other complexities of having kids with an abuser. Whether it's messy legal matters or unresolved feelings, Lloyd and her team find ways of revealing these red-raw truths without drowning in them.
That's because, despite its serious touchstones, Herself wants audiences to leave feeling both uplifted and feeling OK to ask for help. If the temperature of my heart was anything to go by, I'd say it succeeded.