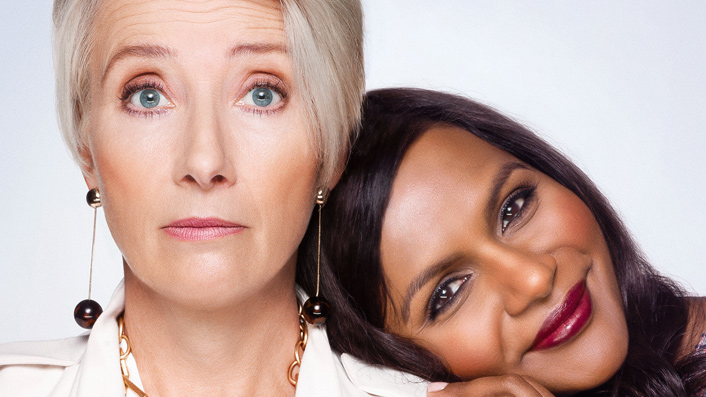 Late Night's an often funny, surprisingly old-fashioned comedy of manners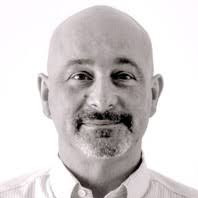 ---
Emma Thompson stars as a late-night talk show host at risk of losing her long-running show in this comedy written by Mindy Kaling (The Office), who also co-stars as the show's new writer. Opening in New Zealand cinemas 8 August, Adam Fresco says Late Night's an often funny and surprisingly old-fashioned comedy of manners.
More com than rom, this late-night US TV-set version of The Devil Wears Prada swaps Meryl Streep for Emma Thompson, as acidic talk-show host Katherine Newbury, fiery diva and self-centred boss, her popularity and ratings on the wane. It co-stars—and is written by—The Office star Mindy Kaling as Molly Patel, an inexperienced "diversity hire" thrown into a writers' room full of white men, but unafraid to speak her mind.
While it's no quickfire gag-fest, the film delivers a fun, warm-hearted tale of friendship. Things falter in the protagonist's pre-requisite romantic subplot, which Kaling thankfully keeps brief, and a final act intent on delivering the prerequisite, optimistic Hollywood happy ending. Nimbly directed by TV-comedy stalwart Nisha Ganatra, the plotting may be predictable, but it's an unapologetically entertaining, knowingly post-feminist spin on a familiar tale, replacing righteous rage with subversive sniggers.
Sign up for Flicks updates
When it falters, the ace up its sleeve is Thompson, her wardrobe and hair ripped straight from Ellen DeGeneres, and her performance nailing every snub, sneer and insecurity, making her character more than just a quick, clichéd caricature of conceited celebrity.
Often funny, with top-tier supporting cast (including John Lithgow, Amy Ryan, Denis O'Hare and Hugh Dancy), it's a surprisingly old-fashioned comedy of manners. Cleverly skewering the whims of pop culture, casual racism and systemic sexism with a big grin, Late Night keeps the audience on side, landing political points and punchlines with equal aplomb.