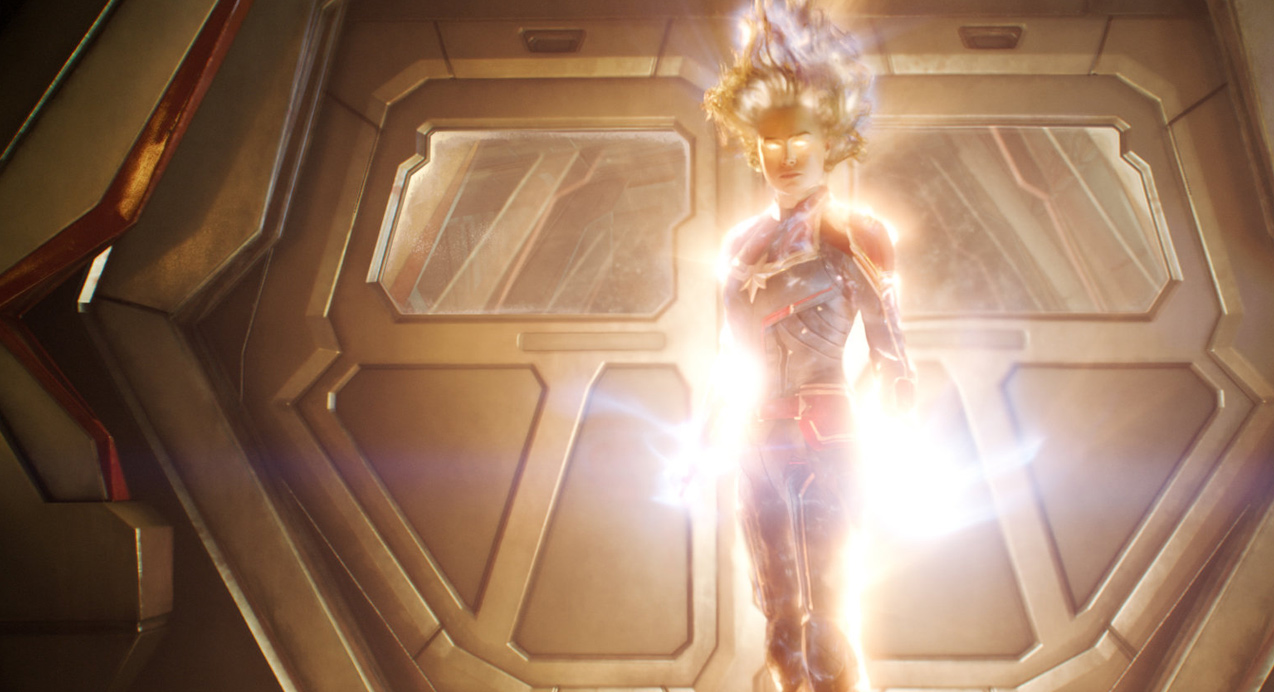 Like its main character, Captain Marvel triumphs over its stumbles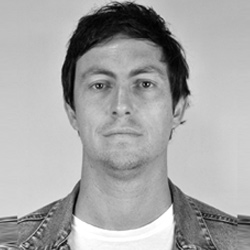 ---
Oscar winner Brie Larson is Captain Marvel in Marvel's first female-fronted superhero movie, directed by Anna Boden and Ryan Fleck (Mississippi Grind). Samuel L. Jackson co-stars as 90s-era Nick Fury, along with Ben Mendelsohn, Djimon Hounsou, Annette Bening, Clark Gregg and Jude Law.
It's not without some significant flaws, but as Flicks editor Steve Newall explains in his review, there's so much good stuff that makes up for it.
There's a hell of a lot of pressure on Captain Marvel's shoulders ahead of the release of Avengers: Endgame next month. Not only did co-directors Anna Boden and Ryan Fleck need to introduce the MCU's most powerful and crucially important hero, but they had to do so in the shadow of a film that will pick up after the death of half the universe. In exploring Captain Marvel's origins with a mysterious, slightly non-linear narrative; following a space war to mid-90s Earth (a "shithole" in an alien's timely description); and having a perfectly-cast Brie Larson as its self-possessed and cheeky hero known initially as Vers, the results excel in keeping us riveted—for better or worse—on the film at hand, at least until its closing moments.
Getting "or worse" out of the way, the time period Captain Marvel takes place in is hammered home incessantly with an over-the-top number of cultural, wardrobe and technological references and sight gags. Most serve as jokes, and the majority of these land, but when paired with a soundtrack that (not always unwelcomely) features the likes of Elastica, Garbage and No Doubt frequently blaring, it's hard to escape the feeling of "ok, we get it!" And, disappointingly, one action sequence towards the end of the film features music so on-the-nose that Captain Marvel could have shared a music supervisor with Suicide Squad (whereas you get the sense the overall idea is to shift as many soundtrack units as Guardians of the Galaxy).
Then again, there are so many different ways the film earns goodwill. As an origin story of sorts for Nick Fury, we get to see Samuel L. Jackson in possibly the first truly successful example of digital de-ageing (sorry, Temuera Morrison), and the team-up between Fury and Vers is perhaps the strongest of many enjoyable relationships depicted for the title character throughout the film. Almost as strong as Fury's relationship with the crowd-pleasing cat Goose (who—while never mistreated—is the source of a couple of gags reliant on CGI that suggests there wasn't much budget left after spaceships, superheroics and Jackson's face). Speaking of faces, Ben Mendelsohn does scene-stealingly great comic and dramatic work through the facial prosthetics and makeup transforming him into a Skrull, with his Australian accent alone responsible for a bunch of laughs.
Sign up for Flicks updates
It's Brie Larson's film, though, and she revels in the opportunities afforded by writers and directors to depict a female hero that's not a dude fantasy/emotionless killing machine—which seem to be the traditional female action staples. A butt-kicker with agency and EQ, and now convincingly the most powerful hero in the MCU, Captain Marvel's introduction succeeds to the level where her point-proving triumph over the enemy and a sudden reappearance towards the end of the film will make you want to cheer, relegating most of the film's more uneven moments to footnotes.