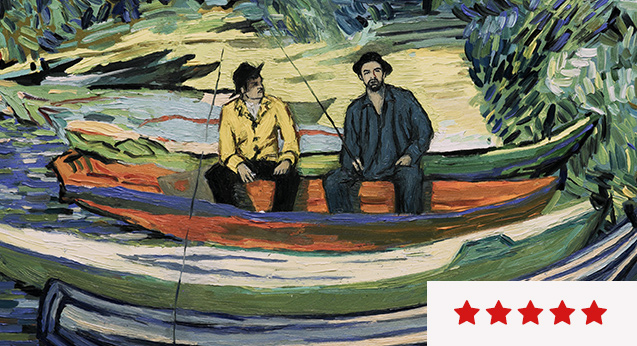 Loving Vincent review: a burning, sincere reflection of the artist's undying passion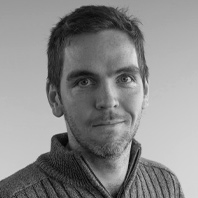 ---
Critics can no longer describe a film as "a painting come to life!" This musing on Vincent van Gogh owns that metaphor now, and unless we see another feature made from tens of thousands of actual paintings, it's going to stay that way. Opening with a shot of the crescent from The Starry Night, the moonlight proceeds to move and rotate in the way that painting suggests. Imitating van Gogh's style isn't something to marvel at, but to see it interpreted in animation is. This film is a visual astonishment and it would've been a damn shame if filmmakers Dorota Kobiela and Hugh Welchman fudged the opportunity.
Centred on a young man investigating the tragic artist's passing, the story is less of a 'whodunnit' and more of a 'whydoit' with characters from real-life portraits providing altered perspectives on the event and the man. No one else is particularly interesting and the stripped-down storytelling will throw many people off. As Blade Runner 2049 proved, one person's 'restrained' is another person's 'boring'.
Though the procedural detective tale is VERY procedural, it does provide a thorough insight to the way mental illness was (and often still is) perceived. From a bar maid praising his tender demeanour to a Catholic bigot dispelling him as pure evil, the spectrum of (in)tolerance and (mis)understanding is adequately covered.
I realise 'adequate' and 'straightforward' aren't words you would slap on a poster, but to focus so squarely on the plot is to ignore something greater. There's a stirring reason why the world is rendered in van Gogh's vision and why the flashbacks contrast it with black-n-white photorealism. It's an approach that transforms something seemingly basic into a burning, sincere reflection of the artist's undying passion – to walk away thinking it's just a gimmick would be a woeful mistake.