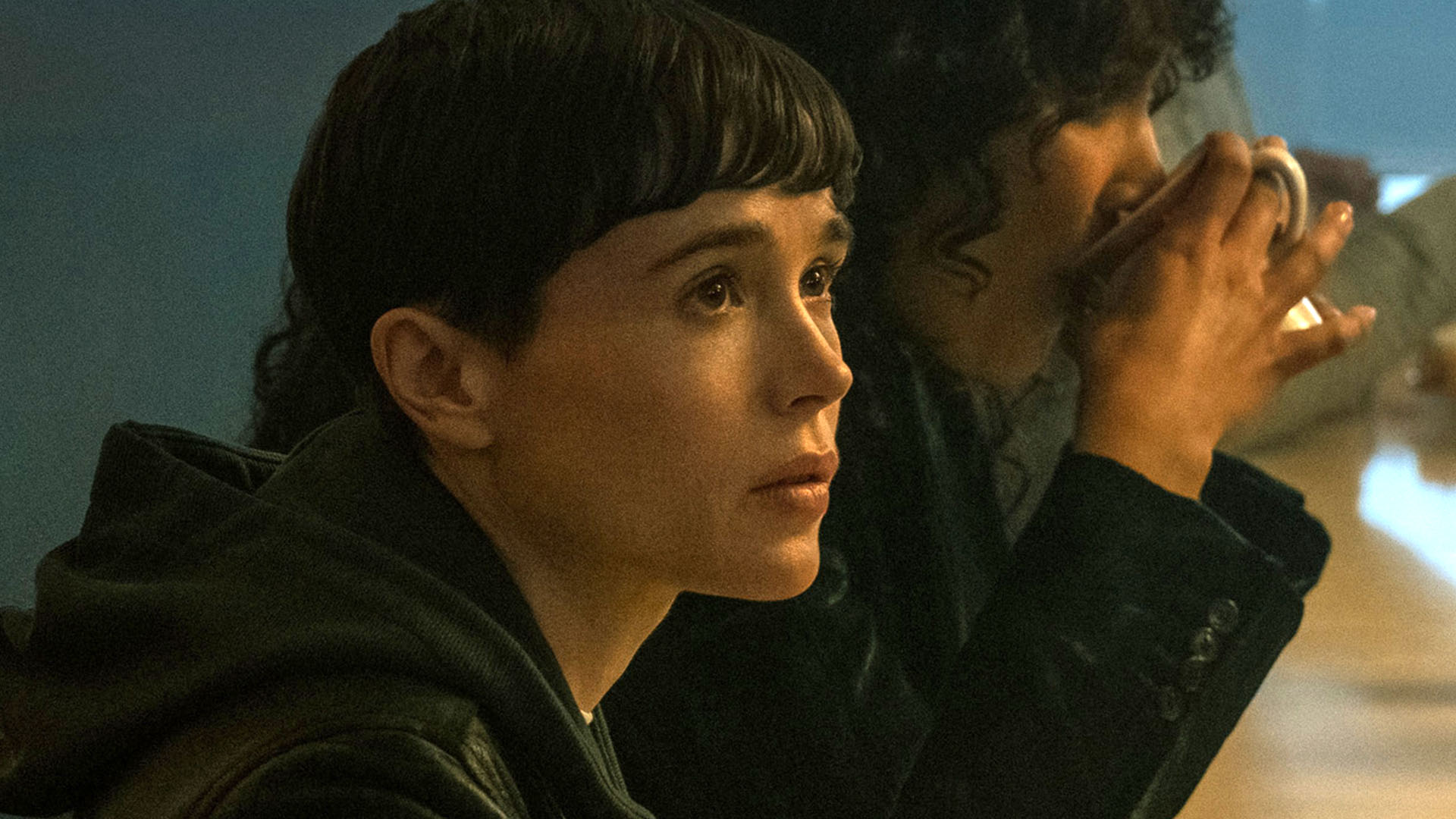 Our fave dysfunctional adopted superhero family is back in a new season of The Umbrella Academy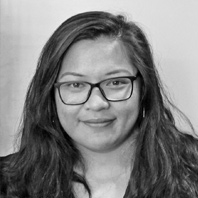 ---
Our favorite dysfunctional adopted superhero family returns this week in the third season of The Umbrella Academy, even more dysfunctional than before – if that's even possible – writes Laumata Lauano.
Elliot Page, Tom Hopper, David Castañeda, Emmy Raver-Lampman, Robert Sheehan and Aidan Gallagher have reprised their roles as the Umbrellas as they make it back to what they think is the correct timeline—finally. After putting a stop to 1963's doomsday, the Umbrella Academy returned home to the present, convinced they prevented the initial apocalypse and fixed their godforsaken timeline once and for all. But after a brief moment of celebration, they realize things aren't exactly (okay, not at all) how they left them. (Some broad season three spoilers follow).
Because while it is their timeline, it also isn't, as they find the place they thought was their home is now the headquarters of a different crew known as The Sparrow Academy. Too many siblings, not enough timeline is indeed an apt description of what transpires.
The Sparrow Academy sibs are seemingly smart, stylish, and about as warm as Antarctica. There is immediately beef between the two for obvious reasons. The Sparrows clash with the Umbrellas in a violent face-off that actually turns out to be the least of everyone's concerns.
Five, the experienced time traveler that he is, knows that arriving in the wrong timeline is never a good thing for the world. And this one's no exception. You see when Reginald Hargreeves met his adopted children in the '60s during the events of season 2, he decided to have no part of those losers in the future and therefore adopted seven different children of extraordinary abilities (if you can remember correctly there were a total of 43 babies born on Oct. 1, 1989 to women who weren't pregnant at the start of the day).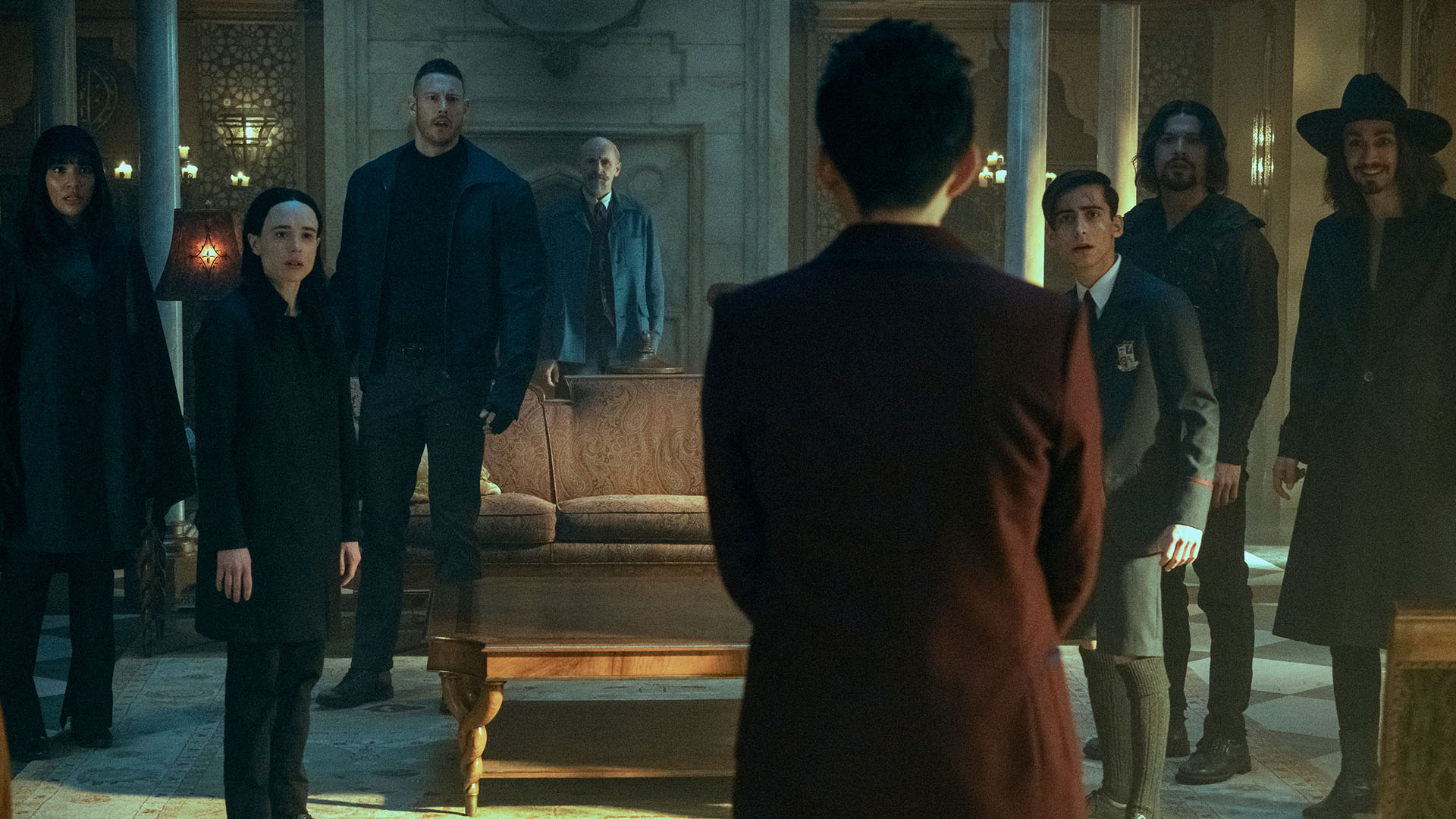 However, this means that not only is the Sparrow Academy where the Umbrella Academy should be, but according to time travel lore there should be other versions of Klaus, Luther, Diego, Allison, and their siblings existing in the same timeline alongside the "usual" ones.
So of course, of course, they've accidentally created a time paradox. And brought forth a Kugelblitz—what is a Kugelblitz, you ask? We're not quite sure, but it's definitely something to be afraid of.
Once again the Umbrella Academy rectifying their temporal sins is a major driver of the season, but our dysfunctional family is also navigating challenges, losses, and surprises of their own—all while dealing with an unidentified destructive entity wreaking havoc in the Universe (something they may have most definitely caused).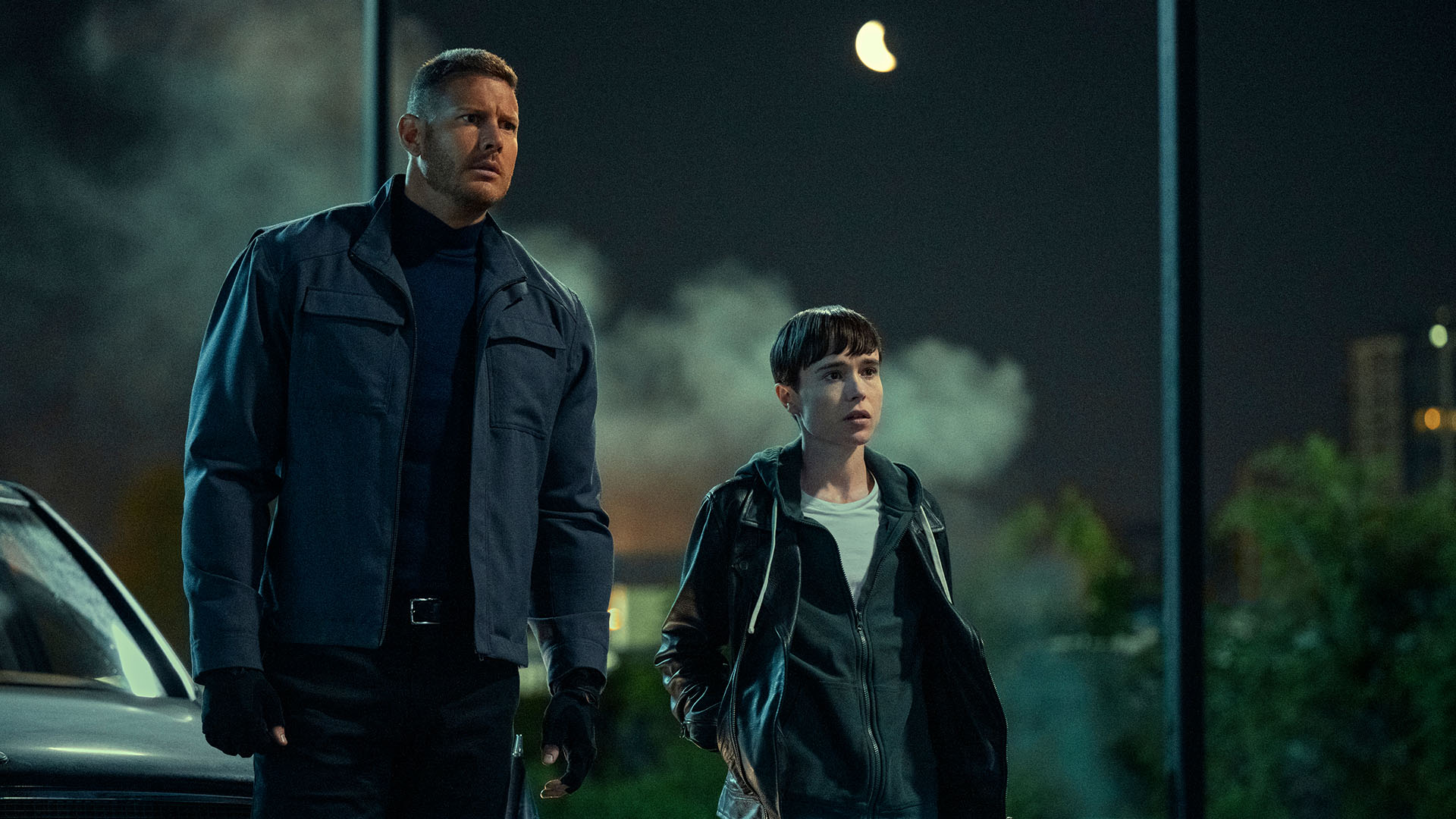 I love how the show has seamlessly handled the transition of cisgender woman character Vanya into Viktor. While I can't disclose much of the how and who to first etc, I can say it's beautiful.
Elliot Page announced the news himself back in 2020, tweeting a first-look photo of Viktor along with the caption: "Meet Viktor Hargreeves." Netflix shared the tweet, adding: "Welcome to the family, Viktor—we're so happy you're here." When Page came out as transgender in December 2020, Netflix confirmed he would continue to star on The Umbrella Academy and updated all of the actor's previous credits to Elliot Page.
Sign up for Flicks updates
Probably the best thing about Viktor is his transition because more than a few times the character's gotten on my nerves during the season. I get that Vanya went through some trauma, I mean they all did—didn't they? But I swear Viktor can be a bit… annoying.
I wish we could have seen more Klaus and Allison scenes, and more Klaus and Diego scenes. I love the dynamics between the siblings, and it's always a pleasure to see odd pairings.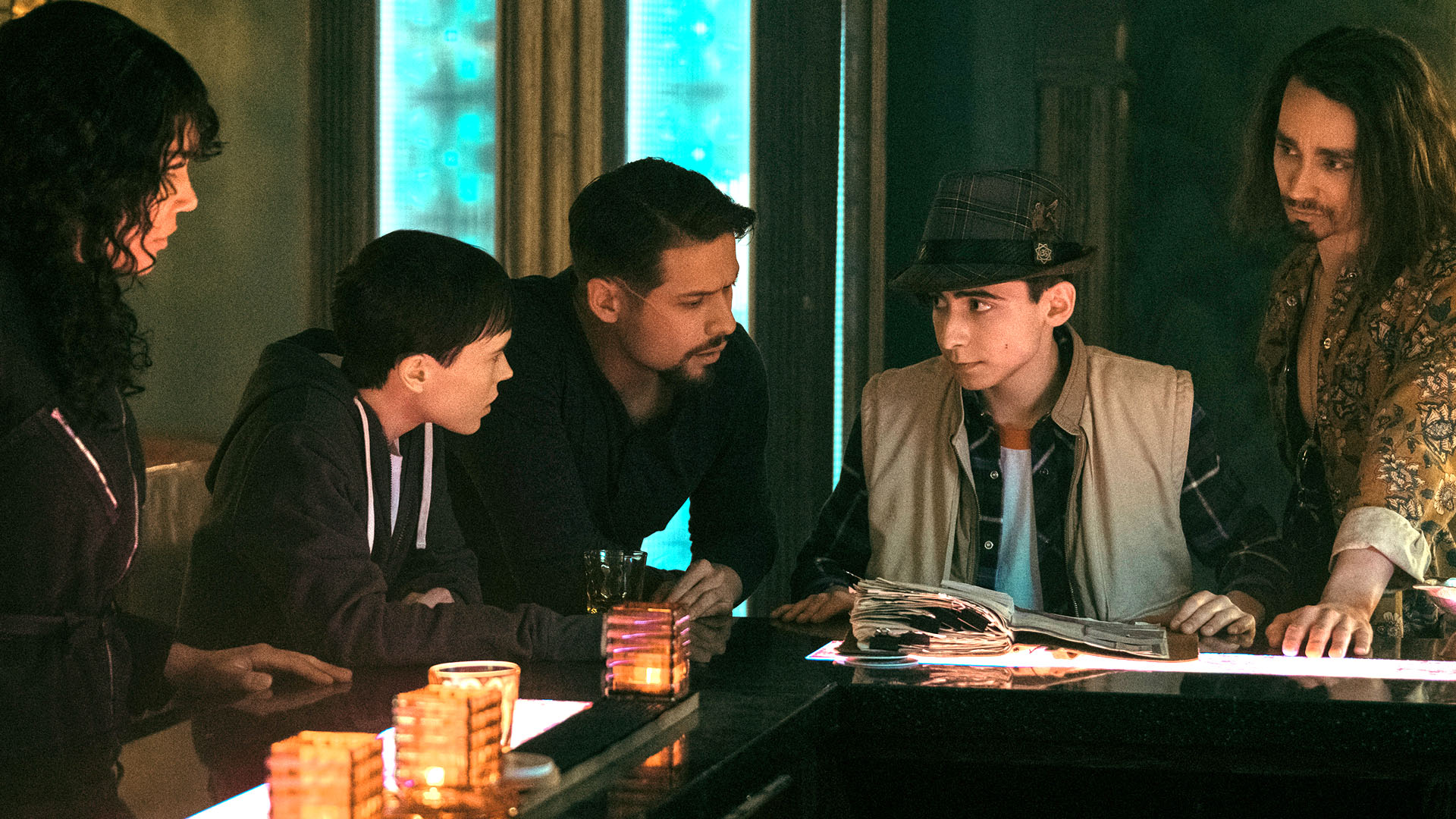 No matter how dysfunctional they are and can get, you can always tell how much they care for each other, even if there are constant knives in backs and backdoor deals, the Umbrellas are always putting the FUN in dysfunctional. Despite their many many shortcomings, and constant bickering, the Umbrellas are more family than superhero team.
They're a far cry from their new counterparts The Sparrows, who seem to be a well-oiled machine—and also happen to have a Ben (Justin H. Min). While not exactly The Umbrella's Ben—this one's more asshole and the Sparrow's number 2 than benevolent brother—it's nice to see him walking around and seen by more people than just Klaus.
The Sparrows—Justin Cornwell as Marcus aka the Sparrow's Number 1, Britne Oldford as Fei their number 3, Jake Epstein as Alphonso the Sparrow's number 4, Genesis Rodriguez as Sloane their number 5 and Cazzie David as Jayme the Sparrows' number 6—seem to barely be friends let alone family. When I called them a well-oiled machine earlier I really meant that. They work well as a crime-fighting team, but you'll notice that their bond isn't as strong as the Umbrellas.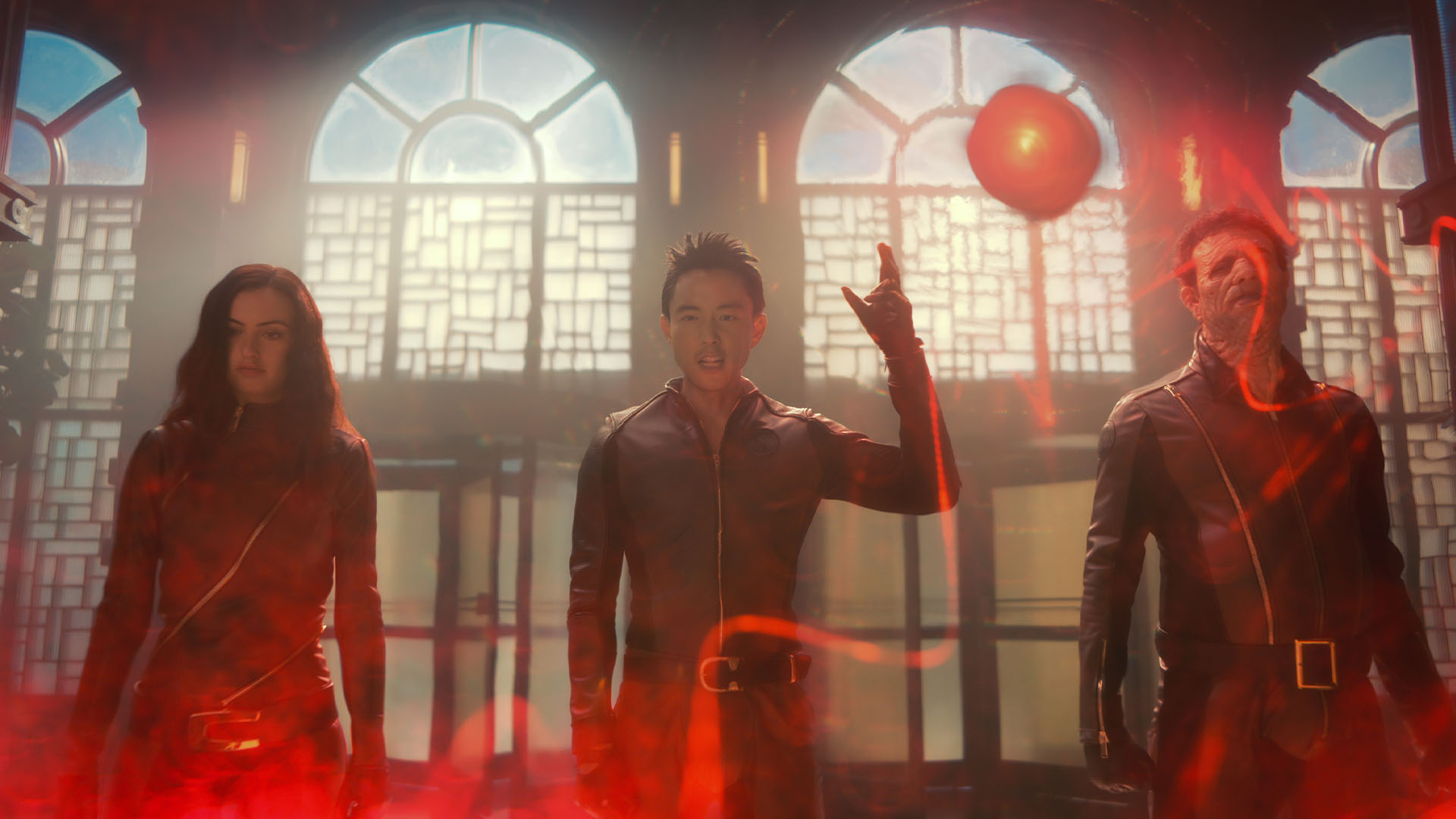 One can't help but wonder if the Umbrellas will ever find a way back to their pre-apocalyptic lives, or whether they've messed it up so much that their pre-apocalyptic lives are forever a multitude of different apocalyptic scenarios now.
The show may or may not have diverged from Gerard Way's comic book (illustrated by Gabriel Bá) a bit but if you haven't read the comics it's no skin off your back. You don't necessarily have to have read the comics to enjoy the show, as season 3 continues to prove.