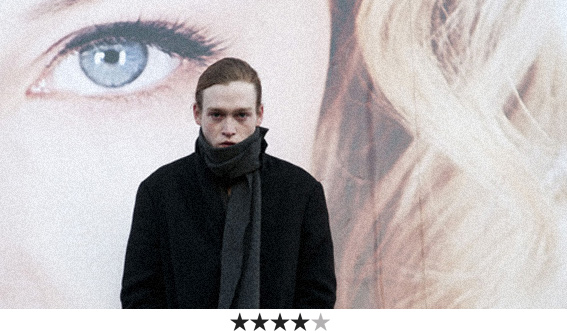 Review: Antiviral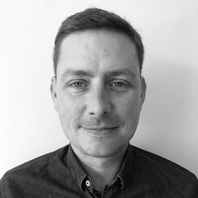 ---
The sci-fi horror feature debut from Brandon – son of David – Cronenberg, winner of Best First Feature at Toronto Film Festival 2012. Syd (Caleb Landry Jones) is an employee at a clinic that sells injections of viruses harvested from sick celebrities to obsessed fans… Read more.
---
Canada is the world capital for cold, cerebral sci-fi – witness the work of David Cronenberg (Rabid, Scanners, eXistenZ) and Vincenzo Natali (Cube, Cypher, Splice). If a film's concept can be summed up in a snazzy one-word title, even better. Emergent in the field is writer/director Brandon Cronenberg, son of David, whose excellent debut ticks all of the above boxes, and more.
Protagonist Caleb Landry Jones, so creepy in The Last Exorcism, is perfectly cast here. His intensity animates the occasionally listless plot, and his pale skin and red hair look striking against the film's default backdrop – angry burgundy splashed across laboratory white.
Jones works for the Lucas Clinic harvesting celebrity diseases, from cold sores to STIs, and selling them to fans. He also supplies them to the black market by smuggling them out of work in his own body. The latter proves particularly unwise when Jones infects himself with a sample from starlet Sarah Gadon, and ends up sick – and sought after by people even sicker.
Appropriately enough, the idea came to Cronenberg in a fever dream (like fellow Canadian James Cameron's inspiration for The Terminator), and it's the concept, not the story, that concerns him most. Such fetishisation of illness may seem disgusting – it certainly is here – but it's also a plausible next step in an invasive celebrity culture of upskirt shots and kiss-and-tell exposés.
As much a thesis as a thriller, Antiviral is undoubtedly a challenging watch, but it's helped greatly by beautiful cinematography and music, plus a mordant sense of humour that speaks squarely to cult viewers. On this basis, Cronenberg can expect many more of those, both home and abroad.