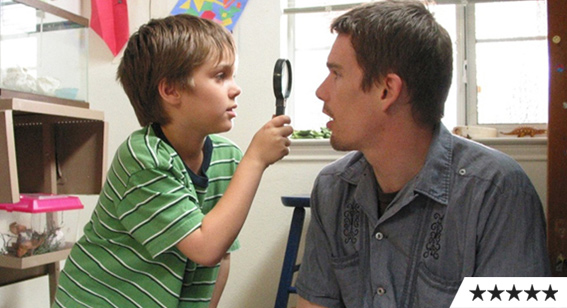 Review: Boyhood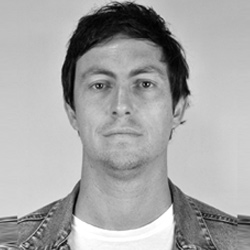 ---
Boyhood is a staggering cinematic achievement, all the more so in how readily you'll lose yourself in this broadly sketched tale of a life rather than pick apart how it has been uniquely assembled. For twelve years Richard Linklater has been shooting episodically, striking gold all over the place in the process – most notably in the form of Ellar Coltrane, whose lead performance as Mason is what this ambitious project hinges upon.
Following Mason from childhood through adolescence, Boyhood doesn't just capture this young man's physical and personal growth, but that of the key figures that orbit him: separated parents (Patricia Arquette and Ethan Hawke); sister (Lorelei Linklater); and first love (Zoe Graham). While Arquette's performance is a standout, Linklater conjures emotive, naturalistic performances from all his cast, so as the film works its magic and the years pass by, one can't help but be captivated by the lives unfolding onscreen.
That's all the more impressive with Boyhood, for the most part, avoiding making the obvious dramatic moves we're conditioned to expect in film. One might anticipate seeing Mason's emotional highs and lows unfold in traditional fashion, but more often than not these pivotal moments take place offscreen, the audience left to ponder the ripples they leave on Mason and his family across time. That this forward momentum is conveyed more through the years' contemporary music and the physical changes of Boyhood's cast is another contributing factor to the film's unforced feeling as it moves along at a pace of its own. Linklater casts a spell that defies you to not be moved, and captures the incredible complexity, richness and emotion of every one of our unique lives in the process.