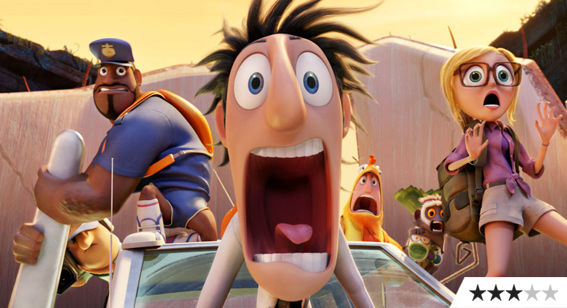 Review: Cloudy with a Chance of Meatballs 2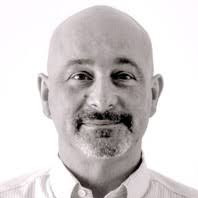 ---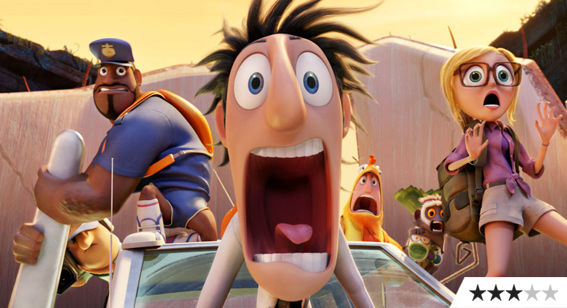 It might lack the sizzle of the 2009 original and it might be burdened by lacklustre, predictable plotting, but where the first had balls of the meat variety, this sequel has Barry. For those not in the know, Barry's a walking, talking strawberry with a lisp that kept kids and cynical old movie critic parents pleasantly entertained.
Madcap inventor, Flint Lockwood, (voiced by Bill Hader), returns to save Swallow Falls from the bizarre hybrid food animals which his invention had created in the previous instalment. Directors Cody Cameron and Kris Pearn have clearly allowed the animators to let their imaginations run riot, creating a surreal smörgåsbord of culinary characters. From "shrimpanzees" to "tacodiles" and a cheeseburger spider with French fries for legs, there's enough to glut every kid. It's Jurassic Park, only with mutant menu items and what the film lacks in storytelling finesse, character dimension and narrative verve it more than makes up for in witty visuals and wilfully silly gags.
The voice cast are great, with Andy Samberg, Anna Faris, Benjamin Bratt, James Caan and Neil Patrick Harris all earning their crust, but it's animation to the fore in a film crammed with sight gags that ensure the 95-minute run time doesn't drag and should have your little ones giggling and demanding movie-related merchandise from Santa this Crimbo.
Sure, Cloudy with a Chance of Meatballs 2 is no animated masterpiece, but it is delightful, fun, visually entertaining fast-food cinema with the added bonus of Barry, the adorable anthropomorphic strawberry, that will entertain kids and the wrinkly oldies they drag along with 'em. I even saw a teenager look up from their smartphone and giggle at one point. No mean feast, um, feat.
'Cloudy with a Chance of Meatballs 2 3D' Movie Times (also in 2D)