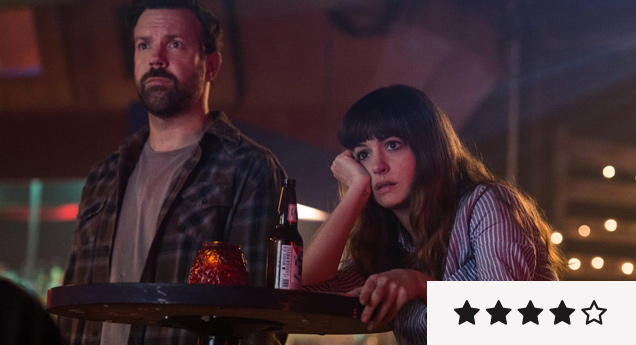 Review: Don't Overlook 'Colossal'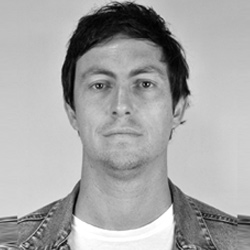 ---
Weaving together unlikely subject matter, the Anne Hathaway and Jason Sudeikis-led Colossal is perhaps the most audacious effort yet from writer/director Nacho Vigalondo – which says something off the back of time travel, alien, and online voyeurism pics. Principally, it's a film about Gloria (Hathaway), a woman returning to her small American hometown and confronting her unhealthy relationships with men and booze. And then, half a world away, there's also an enormous monster terrorising Seoul – somehow linked to Gloria and her actions.
Colossal is at turns comic, darkly dramatic, occasionally uncomfortably threatening – and that's just the non-monster stuff. Vigalondo displays a keen sense for depicting alcoholism, one that doesn't oversell the pathos, and the same can be said for his cast. Hathaway's range is on show here as she treads a fine line between funny and miserable, hopeless yet capable of change, while Sudeikis, playing a recently reunited childhood friend, serves up a superbly evolving performance as he peels away the more complex layers to the initially easy-going Oscar. And, in an often-amusing supporting role as Gloria's recent ex, Dan Stevens continues to put distance between himself and his former life as Downton Abbey's Matthew Crawley.
So, what of the enormous monster? Despite not attacking Japan, it's firmly akin to their kaiju monster genre in scale, impact, and human response. Colossal's not the new Godzilla or Pacific Rim, though, with low emphasis on effects-based action. It might be optimistic to think those that come for the monster action are caught up in the emotion and humour elsewhere. The Seoul-based sequences are inseparable from Gloria's narrative, and one of the film's many pleasures lies in how they interweave right to the end. Audiences would be missing out on something really special here if they overlook the emotional punch Colossal packs out of any concern about sitting through a "silly" action movie. It's much bigger than that.