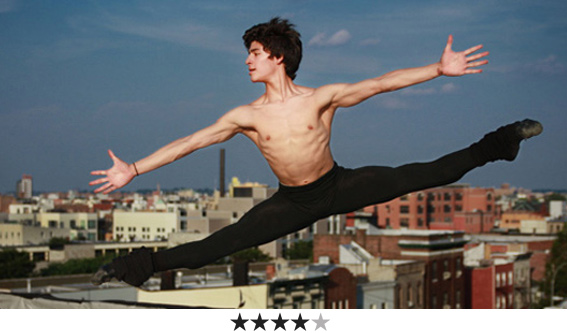 ---
Ballet documentary following six young dancers (aged nine to nineteen) over the course of a year as they face injury and personal sacrifice on their way to compete in one of the most prestigious ballet competitions in the world… read more.
---
First Position is a documentary about ballet but it's also a story of youth, ambition and the pressure to be the best. The focal point is the prestigious Youth America Grand Prix and for all those involved in the competition, particularly the older teens hoping to secure contracts at top ballet companies, the stakes are high.
The drama comes from the performances, passionately executed by this coterie of future stars. But it also comes from the pressures they face, whether they're self-imposed or the product of circumstance. Although there's one young dancer who fits the thin and beautiful stereotype, most do not. Joan Sebastian Zamora is a young Colombian intent on succeeding to give back to his family; Michaela DePrince is a Sierra Leone orphan adopted by an American family.
First-time film-maker and former dancer Bess Kargman doesn't mark her debut with tricky choreography but seamlessly criss-crosses between several characters as the story builds to the big event. Little else is captured other than the dancing and glimpses of the performers' disciplined lifestyles, the torturous stretching machines, relentless coaching sessions and near-crippled toes. But the joy of watching lies in the purity of their passion.
Perhaps because of the discipline and poise required of a career in ballet, none of the subjects are particularly troubled, and for that, the documentary lacks a touch of intrigue or eccentricity of the likes of the characters in the similar Spellbound. Even 17-year-old Rebecca remains composed as her dream looks like crumbling with the smallest of on-stage errors. But there are many touches of humour, whether it's Miko Forgarty's clownish younger brother Jules laughing his way through a botched pirouette, or the endearing friendship between 11-year-old Aran and his expressive Israeli friend, Gaya.
None of these kids have been stage-managed, although you might wince watching Miko and Jules's dedicated mother who insists on feeding them non-fat yogurt. They're just inspired and inspiring young people, and while they're still just kids at the heart of it, they transcend themselves on stage.