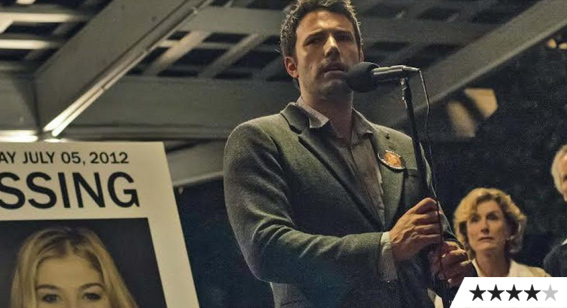 Review: Gone Girl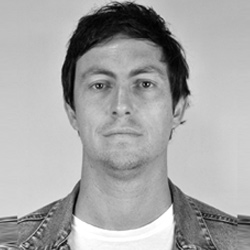 ---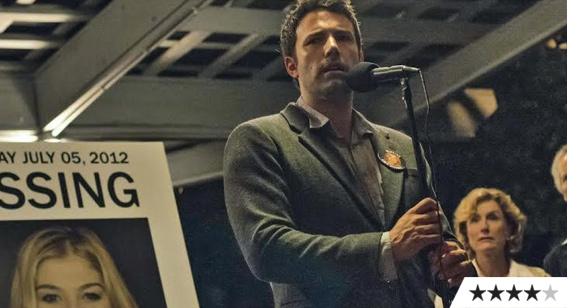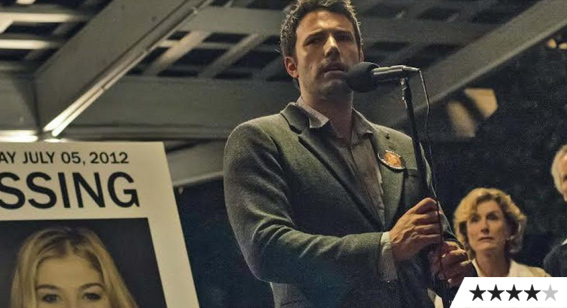 As a fan of Gillian Flynn's Gone Girl, the notion of David Fincher bringing her twist-laden, guilt-infused novel to the big screen was a perfect fit. Ditto for Ben Affleck's casting as the often slimy, only semi-sympathetic and sometimes ill-advisedly smirking Nick Dunne, and Rosamund Pike his missing, put-upon wife Amy. With former Entertainment Weekly TV writer Flynn herself penning the screenplay and the likes of Neil Patrick Harris, Kim Dickens, Patrick Fugit, Tyler Perry and Scoot McNairy popping up amongst the supporting cast, all signs pointed to a quality adaptation and Gone Girl does not disappoint.
There's little room for Fincher-isms here. With a ton of story to get through, his directorial flourishes feel limited to precise, eerie lighting of scenes that are more pacey than he usually delivers – and for good reason, since Gone Girl feels like it moves along at a clip, yet still clocks in at 2 hours and 29 minutes. It's the most straight-forward film Fincher's made since Panic Room, and even that boasted the sort of showiness that's not on offer here. Instead the director seems content to let the narrative do the work, doing justice to the pulpy story by not getting himself between moviegoers and Affleck's perfectly-suited performance.
Unexpectedly funny at times and happy to linger on its bloodiest moments, Gone Girl is perfectly capable of surprises (including blink-and-you'd-miss-it shots of two leading men's junk) that punctuate Flynn's twisted tale with venomous glee. A totally different beast to Fincher's arguably unnecessary The Girl with the Dragon Tattoo, this superior thriller arrives at a time when Hollywood mostly seems to have forgotten how to make 'em.